Since its inception in 2009, A&E's 'Hoarders' has remained a favorite among many who cannot help but be intrigued by the show's concept. The people featured in the reality show, and their individual stories easily capture the viewers' attention for various reasons. Consider season 12, episode 4 of the show, which revolves around Zee Cobra and how his hoarding tendencies threaten to create distance between him and his family. The whole tale, from start to finish, is fascinating and leaves many viewers wondering what the reality TV star might be up to these days.
Zee Cobra's Hoarders' Journey
A retired Wrestler and Manager, Zee Cobra's 37-acre property was undoubtedly one of the biggest houses featured in the A&E show. However, this also meant the number of things to sort through in the house was daunting. For Cobra, it became an issue when his son William and the latter's girlfriend Tykarra stated that he would have to start living in a much healthier environment if he wanted to be involved in the life of his soon-to-be-born granddaughter.
Having grown up close to his parents, Cobra did not want to be estranged from any family member, especially his beloved future grandchild. As such, he decided to buckle up and hopefully declutter the house. Yet, when Psychologist Dr. David Tolin first arrived at the Wrestler's property, he was concerned about Cobra's drowsiness. While the latter claimed that he had been drinking last night, the medical expert was concerned that his client might be low on sugar due to the combination of drinking and diabetes, given his various health issues.
Besides his main house, Cobra had a barn and a trailer, all filled with various things. With more than 15 cars and a bunch of clutter, the condition of his home was hardly what one would call livable. Not only was the Wrestler's house suffering from the lack of maintenance, but it was also infested with bugs and rodents, leading to a filthy environment full of feces and urine.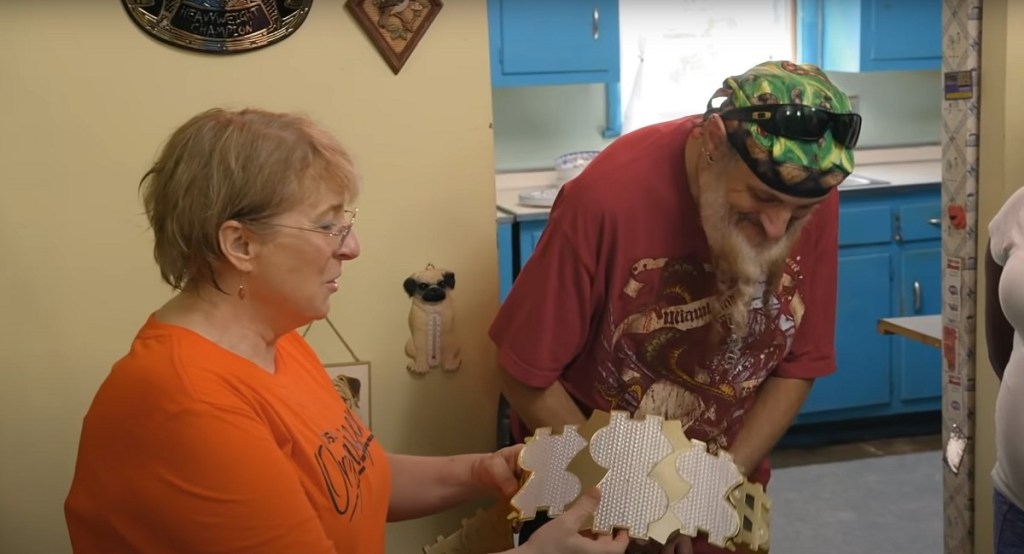 Due to a heavy rainstorm, the cleaning process was delayed significantly, though it helped Dorothy Breininger and her team realize that the roof of Cobra's house was severely damaged and was letting the rain in. Apart from William and Tykarra, the Wrestler's friends, JR and Rob Noxious, also made an appearance. There were many emotional moments as the house cleared up, like when Cobra spread his mother's ashes. To celebrate his success, Dr. Tolin and Dorothy gave the Wrestler a gold champion belt for "de-hoarding," which certainly seemed to delight many.
Where is Zee Cobra Now?
As of writing, it seems like Cobra seems to be doing well in his life. Shortly after his cleaning spree, William and Tykarra welcomed their baby girl. Given the lengths the Wrestler went to to be a part of his granddaughter's life, we are sure he was more than happy to be a grandfather. Based in Buffalo Township, Pennsylvania, Cobra retains his sense of humor and style, though he does not seem much of a social media user. We wish him and his family the best and hope they continue to enjoy each other's company.
Read More: Where is Tim From Hoarders Season 12 Now?