'Dispatches From Elsewhere' is an anthology show that borders on fantasy and science fiction, but is hard to characterize in any single genre. Created by Jason Segel, it is described by New York Times as "Art Imitates Art Imitating Life."
The television series is based on a real social experiment called the Games of Nonchalance. 'Dispatches From Elsewhere' revolves around four seemingly ordinary people who feel that their life is somehow incomplete. They happen to come across a puzzle that is concealed under the very surface of reality. Segel also stars in the TV show apart from André 3000, Sally Field and Eve Lindley.
Dispatches From Elsewhere Filming Locations
Viewers might be wondering where was 'Dispatches From Elsewhere' filmed. It is true that the television series adopts a very surreal, science fiction tone that will surely make some feel unearthed from reality. However, the show focuses on the characters and how normal people decide to step into the unknown.
Hence, despite adopting a very "high plane of thought," 'Dispatches from Elsewhere' is grounded in reality and one won't find too many dystopic/futuristic kinds of shots or locations. Moreover, the plot is indeed about a puzzle that hides under the surface of reality, not something that exists in another, speculative world altogether (like 'Narnia').
Pennsylvania, United States
Philly residents would be delighted to know that 'Dispatches From Elsewhere' has been filmed in their own city. In fact, some residents had also been able to spot Segel and co. mid-shooting as the television series films extensively on location. The AMC TV show has been almost entirely filmed in and around Philadelphia, Pennsylvania, United States of America.
@jasonsegel Enjoyed watching you film some of your new show this afternoon. Welcome to Philly! #DispatchesFromElsewhere #Philly #Single 💁🏼‍♀️ lol pic.twitter.com/ZkqYXJuN11

— Megan (@Megz124) July 17, 2019
According to local sources, several locations where 'Dispatches From Elsewhere' had been filmed could be spotted in the show's trailer. The trailer can be watched below.
The very first frame with Jason Segel in the trailer, for instance, was filmed at the One Penn Center on 1617 John F Kennedy Boulevard. It functions as an office for the Southern Pennsylvania Transportation Authority (SEPTA).
Next, Eve Lindley can be spotted walking on Benjamin Franklin Boulevard. It has become an iconic address in the city and snakes through the cultural hub of Pennsylvania. On the other hand, the actress Sally Field is seen sitting on a bench in Rittenhouse Square. That is not the only visible frame in the trailer set/filmed at Rittenhouse Square.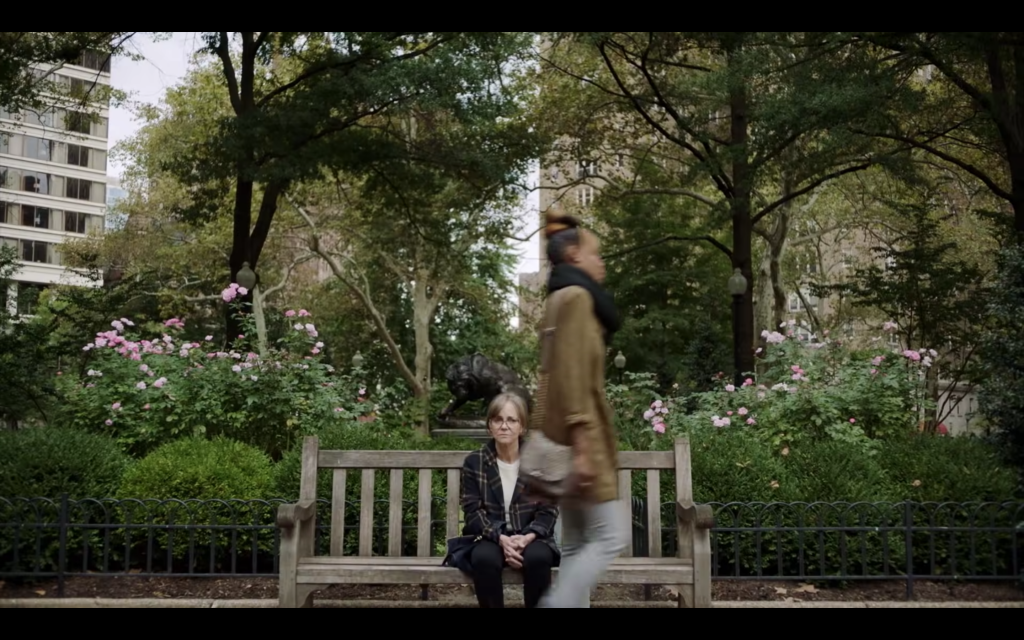 Additionally, the character Fredwynn (played by André 3000) is spotted inside the children's museum, Please Touch Museum on 4231 Avenue of the Republic. Moreover, Field is also spotted at the microfiche section of the Free Library of Philadelphia. Other than that, the Magic Gardens on 1020 South Street also serves to be a filming location with its mosaic walls easy to spot from the trailer.
Other locations spotted in the trailer include Delaware River Waterfront, The Continental Restaurant on 138 Market Street, the Fishtown mural on 1140 Frankford Avenue and The Curtis Center. Moreover, 1235 Spring Street, the Melrose Diner on 1501-1527 Snyder Avenue and The Tower Theatre in Upper Darby, Pennsylvania can also be seen.
In addition to that, local sources have also reported multiple locations in the city where the crew had been spotted filming. They filmed at North Broad Street for an hour approximately and also on Walnut Street (probably for the same shot outside the Curtis Center as seen in the trailer) and Locust Street.
'Dispatches From Elsewhere' Filming On Walnut Street With Sally Field, Andre 3000 (📸: @HughE_Dillon) https://t.co/PvyzVqRpFc

— CBS Philadelphia (@CBSPhiladelphia) August 7, 2019
Read More: Best Sci-Fi Shows on Netflix