"Surgery is an art, and surgeons are artists." This is the first statement we hear from Dr. Devi Shetty, the renowned Indian cardiologist, in Netflix's 'The Surgeon's Cut.' In fact, he is so passionate about the field that if given an option, he would like to be reborn as a surgeon every time. Plus, to call him a pioneer of affordable heart surgeries in India would not be wrong. If you wish to learn more about Dr. Devi Shetty, then we have got your back.
Who is Dr. Devi Shetty?
Dr. Devi Shetty was born in a village in Mangaluru, located in Karnataka, India. He is the second youngest among the nine children. It will also not surprise you to learn that he grew up in a large family and had a happy childhood. Devi particularly mentions his mother in the docuseries and how loving she was. In fact, she was quite spiritual, just like the doctor is today.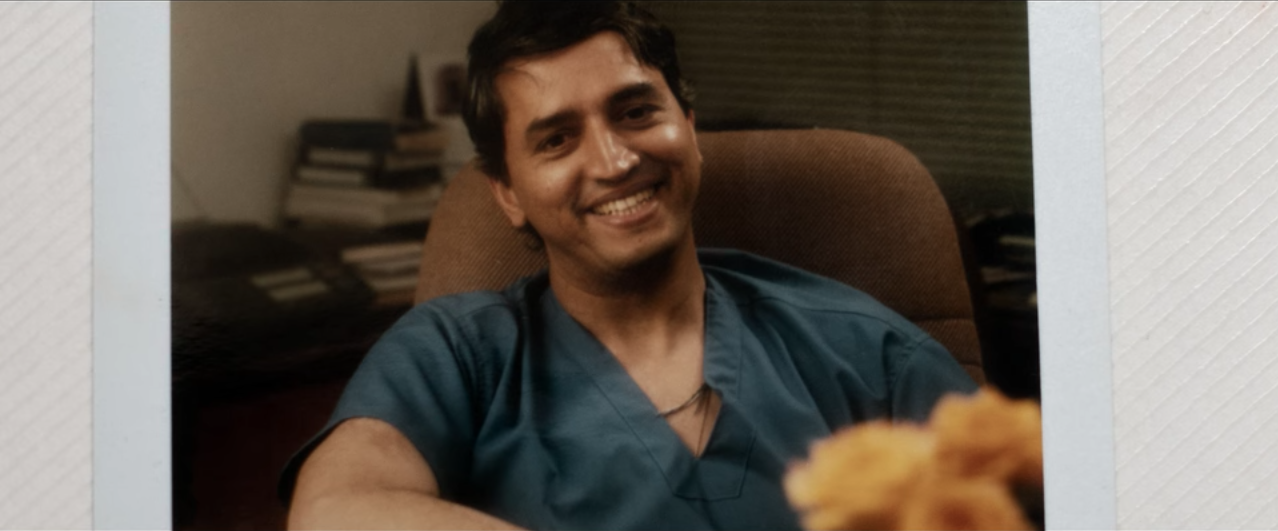 It is notable that Devi met his wife, Shakuntala (addressed as Shaku in the series), at his sister's wedding. Shaku thought he was good looking and tall. After all, at that point in his life, Devi was a bodybuilder and held a brown belt in karate. He courted Shaku perfectly by writing many letters to her and even taking her on dinners. The pair then tied the knot, and within three months, Devi went to London. You see, Devi had completed his MBBS (in 1979) and post-graduate work in General Surgery from Kasturba Medical College, Mangalore.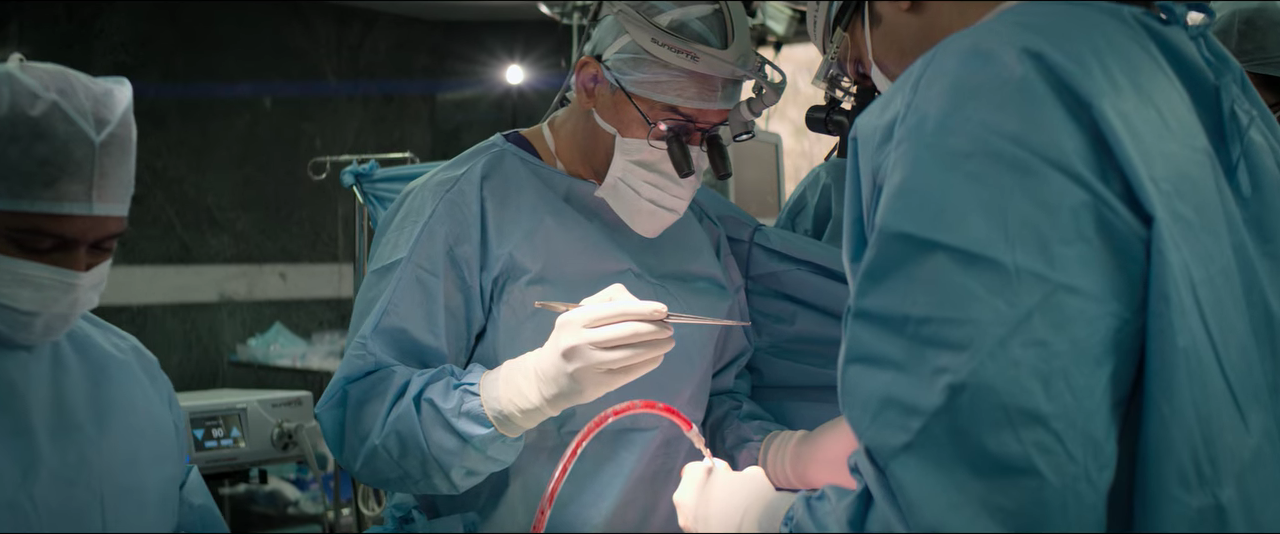 Following this, he completed his fellowship at the Royal College of Surgeons of England. Devi then moved back to India and joined B.M. Birla Hospital in Kolkata. He was given full freedom to build a cardiac center of excellence as well. In fact, the doctor was the first to successfully perform neonatal heart surgery in the country on a 9-day-old baby in 1989. Devi also worked hard to reach out to the marginalized sections of the society.
One day, Devi got a request for a house visit, and the patient turned out to be none other than Mother Teresa! He was her doctor for the last four years of her life, and she had a profound impact on his career. He strengthened his resolve to ensure that everyone in the country can have access to life-saving surgeries despite their financial backgrounds.
Initially, the plan was that Devi would work in Kolkata for 2-3 years. However, he got so involved in work that the family ended up staying there longer. At this point in his career, he would spend almost all of his time at the ICU even though he lived close to the hospital. Shaku decided to take their four children (Viren, Varun, Ameya, and Anish) and move back to Bangalore since they had family there. A year later, Devi also relocated.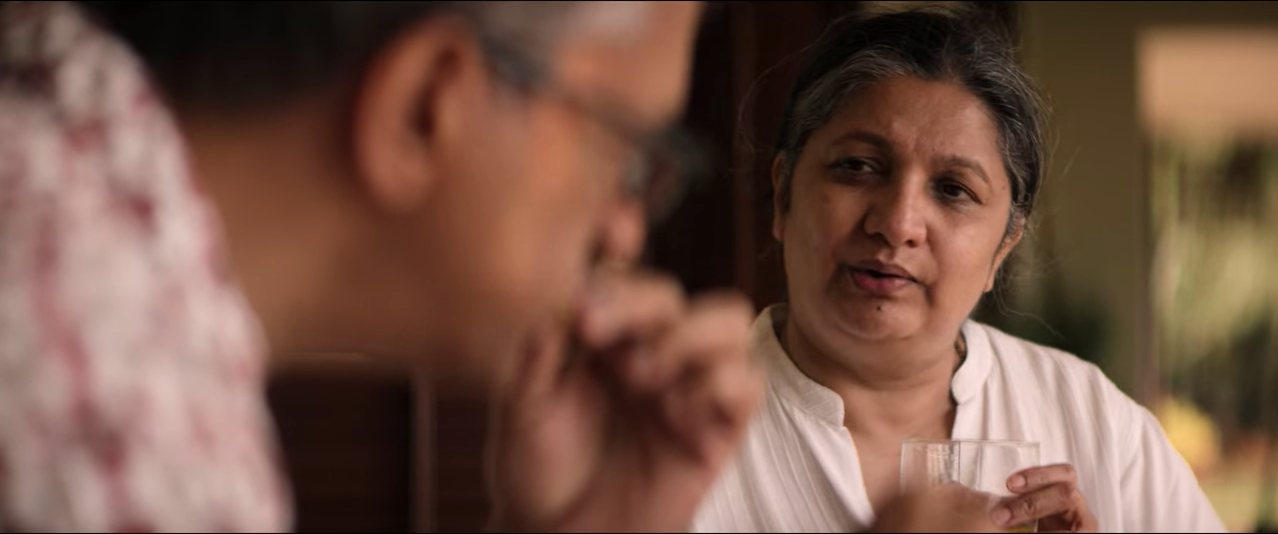 Devi then started the Manipal Heart Foundation at Manipal Hospitals in Bangalore. In 2001, the doctor established Narayana Health, which is a multi-specialty chain of hospitals in the country. He has also worked extensively with various state governments in India to improve their medical facilities. For his contribution to the field of medicine, the Wall Street Journal newspaper dubbed the surgeon as "the Henry Ford of heart surgery," in 2009.
For his efforts, Dr. Devi Shetty was awarded the Padma Shri (the nation's fourth-highest civilian honor) in 2004 and the Padma Bhushan (the third-highest honor) in 2012. He also won the Karnataka Ratna, which is the highest civilian honor of the state, in 2001. These don't even begin to cover all the accolades that have been bestowed upon him. However, it is clear that he has definitely left his mark in the Indian medical industry as both a surgeon and an entrepreneur.
Where is Dr. Devi Shetty Now?
According to his LinkedIn profile, Dr. Devi is presently the Chairman of Narayana Health and serves in the capacity of a Senior Consultant Cardiac Surgeon. He is also the Executive Director of the chain of hospitals. According to the franchise's website, he has been an active member of the European Association for Cardio-Thoracic Surgery since 1996. He is also a part of the Indian Medical Association. In the docuseries, it is evident that the esteemed cardiac surgeon loves spending time with his family, especially his grandchildren.
Read More: Where is Dr. Alfredo Quiñones-Hinojosa From The Surgeon's Cut Now?