Netflix's 'Elize Matsunaga: Once Upon a Crime' is a four-part documentary series that breaks all bounds. After all, instead of only detailing the events surrounding the May 2012 killing of business tycoon Marcos Matsunaga, it also features an in-depth interview with the killer herself, his second wife, Elize. As this program marks the first time Elize is breaking her silence, it's no surprise that she not only recalls the memories of that ill-fated evening but also opens up about her challenging childhood. Thus, if you're curious to know more about her family, we've got the details for you.
Who is Elize Matsunaga's Family?
Elize Matsunaga of Chopinzinho, a small countryside town in southwestern Paraná, Brazil, was just 3-years-old when her biological father abandoned their family, leaving her and her mother to fend for themselves. The latter, of course, immediately had to secure a stable job and somehow ended up relocating to the capital state to work as a cleaner. Because Elize was just a little child at the time, she was left in the care of her grandmother, Maria Sebastiana De Araújo, until her mother returned with a new husband when she was ten. The family reunited, but nothing was safe or happy.
When Elize was a teen, almost 15, her stepfather allegedly began sexually violating her and her half-sister. He changed the bathroom access so that it didn't lock and once watched Elize take a shower from a tree through an open panel window. On that fateful day, she caught him, but it supposedly led to abuse, resulting in her running away. Afraid and offended, Elize just ran, wandering the region for roughly 45 days before her mother and aunt found her. Child protective services were also involved, but she had given them fake information when they'd located her beforehand.
Where is Elize Matsunaga's Family Now?
Following the incident, although Elize Matsunaga didn't give a reason, she made it clear that she did not want to return to her house. Thus, her warm and loving aunt, Roseli De Araújo, took her in and became her guardian for all purposes. Roseli and Elize's relation grew as time went by, and she was the one with whom the young woman shared her issues and feelings. Yes, she didn't reveal the alleged assault until years later and never told Roseli about her job as an escort, but everything else was out in the open. Their bond can only be deemed as that of a mother and daughter.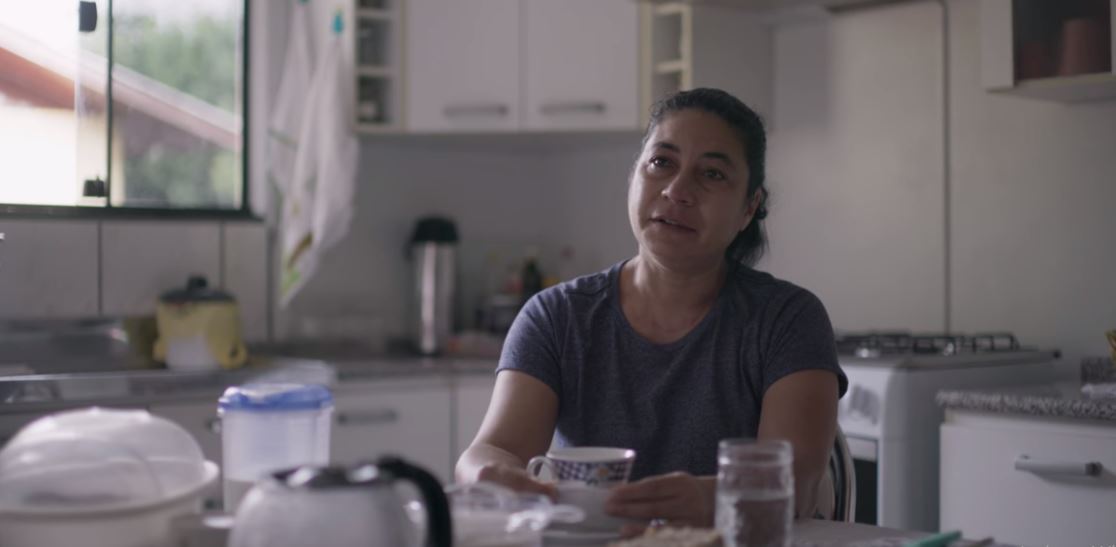 According to the documentary series, since Elize's parents have passed, it is just her, her aunt, and her grandmother in their family now. They are the ones who instantly forgave Elize and never gave up on her even when she had given up on herself. Their constant support is what keeps Elize going. They know that her actions were intrinsically wrong and that the price she has to pay for the same is heavy, but they still hope for a different, better, and peaceful future together. From what we can tell, the Araújos continue to live in Paraná, and Roseli still visits Elize in prison whenever possible.
Read More: Where is Elize Matsunaga Now?