A&E's 'Hoarders' introduces viewers to people across the US whose lifestyle choices have made those around them very concerned. First released in 2009, the reality series is known for its unfiltered depiction of reality and the various attempts made by the experts to help the cast members. Consider Forrest Park, who was in season 12, episode 2 of the show and gained many followers due to his on-screen journey. Naturally, people are pretty curious about what he is up to these days.
Forrest Parker's Hoarders' Journey
As a young child, Forrest Parker grew up in government-owned housing, also known as projects. In fact, he would often tell his son, AJ Parker, the story about a pair of shoes that he could not buy as a child due to financial constraints. After entering adulthood, Forrest worked hard and became a successful business owner with multiple ventures. With the means to afford everything he wished for in his younger years, the entrepreneur developed a taste for finer things but slowly lost his sense of constraint.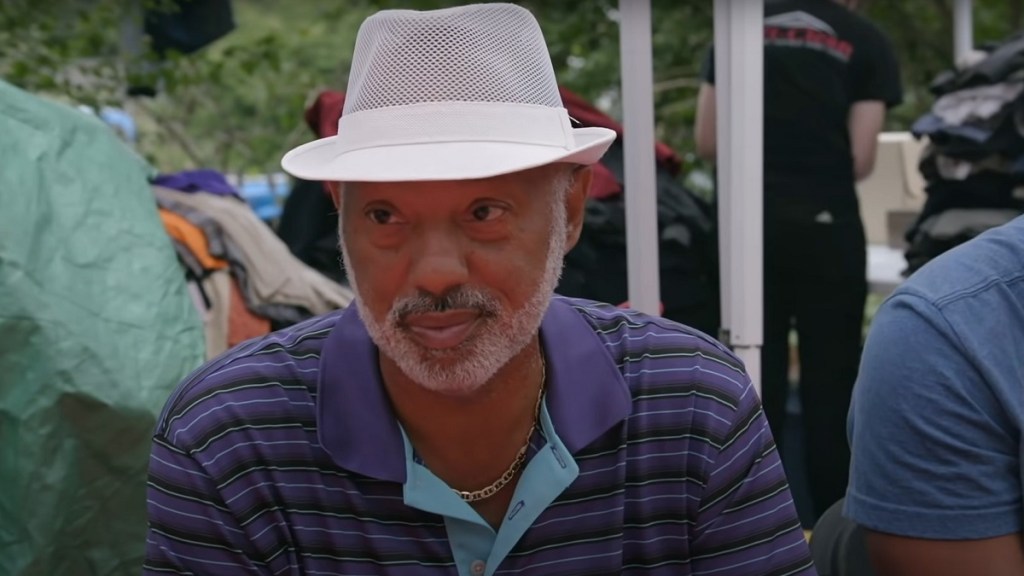 Over the years, Forrest kept accumulating various objects that suited his fancy, leading to a cluttered house. The mess in his home meant he soon started getting daily fines from his area's Homeowners Association. Furthermore, his lifestyle contributed to the friction between him and his son. However, with the impending financial crisis, Forrest had to get organized and save his home. On his journey, he was accompanied by his son, as well as his friend Vista and co-worker Curtis.
Given the valuable nature of most of the stuff that Forrest owned, clearing up the clutter seemed more complicated than expected. The homeowner seemed to be progressing with the help of the show's experts, Dr. Robin Zasio and Matt Paxton. Due to his growth in life and his fight against the odds, Forrest tried to give back as much to the community as possible, a sentiment he felt passionate about. Unfortunately, towards the end of his time on the screen, the showrunners revealed that his eyesight had diminished severely due to some health issues.
Where is Forrest Parker Now?
Shortly after Forrest was seen on the A&E show, his son, AJ, created a fundraiser for his father. He shared that thanks to the reality show, he made significant progress in repairing his home and even had a new HVAC (Heating, Ventilation, and Air-Conditioning System) system fit in. Apparently, even the decluttering process had been going steadily well. However, as of May 2021, much was left to be done to create a perfectly habitable living space.
It was also revealed that Forrest's diminished eyesight was due to various health conditions, including diabetes. This meant that the business owner needed to put a significant amount of money into his healthcare and required a companion dog. AJ requested everyone to help his father during such strenuous times and help him like how he had tried to help the community in the past. As of writing, the fundraiser has successfully completed its goal of $10,000.
Presently, Forrest seems to be affiliated with Boys and Girls Clubs of America and serves as the CEO for the Rappahannock Region and Regional Director for Greater Washington. Moreover, he is the CEO and Founder of FAP Consultants and Associates. Based in Fredericksburg, Virginia, the reality TV star has a stepson named Leslie C. Myers and a stepsister called Diane Lambert Parker. We offer our best wishes to Forrest and hope his health improves daily.
Read More: Where is Cobra From Hoarders Season 12 Now?