Netflix's 'Working: What We Do All Day' is a documentary series that takes viewers on a realistic and grounded journey as we learn about various people working in different fields. Based on the concept of the eponymous 1974 non-fiction book by Studs Terkel, the show features Barack Obama in a significant role as he acts as a narrator and the host for this enriching piece of entertainment. Francois-Olivier Luiggi is one such person whose work is one of the focal points of the documentary. If you are curious about him and his current whereabouts, we have your back!
Who is Francois-Olivier Luiggi?
From 1990 to 1992, Corsican native Francois pursued his Master of Business Administration with due diligence and earned a joint degree in Hotel Management from ESSEC Business School and Cornell University. His professional journey started in 1994 when he took up the position of Assistant Manager at The Essex House, Nikko Hotel, New York, though he left the job in 1997. In fact, Francois became the Restaurant Manager for Waldorf Astoria, New York, in January 1997 and worked there until May 1998.
Francois became an employee of Four Seasons Hotels and Resorts after his time at Waldorf Astoria, taking up the role of Director of Food and Beverage. However, he left the title behind in April 2005 and became the Corporate Food and Beverage Training Specialist in May of the same year, retaining the position until September 2007. Starting in October of that year, Francois became the Executive Assistant Manager for The Carlyle, a part of Rosewood Hotels and Resorts, but said goodbye to the establishment in April 2008.
The following month, Francois became the Hotel Manager for The Mark and was part of its Pre-Opening Team. It wasn't until June 2010 that he would again switch jobs, becoming the General Manager of The Setai of Capella Hotel Group in July 2010. In the latter month, he additionally became the General Manager of Langham Place (Langham Hospitality Group). Francois said farewell to The Setai in April 2013, followed by his leaving Langham Place in July 2015. Starting in August 2015, he became the General Manager of The Pierre, a Taj Hotel.
Where is Francois-Olivier Luiggi Now?
As of writing, Francois seems to be thriving on both personal and professional fronts. Happily married to his husband Jeffrey, the hospitality expert has an apartment in New York City, New York, where he enjoys spending time with his husband. Yet, upon the latter's insistence, the two also have a home far from the city. According to Jeffrey, the distance apparently serves as a good reason for his husband of over two decades not to work on weekends.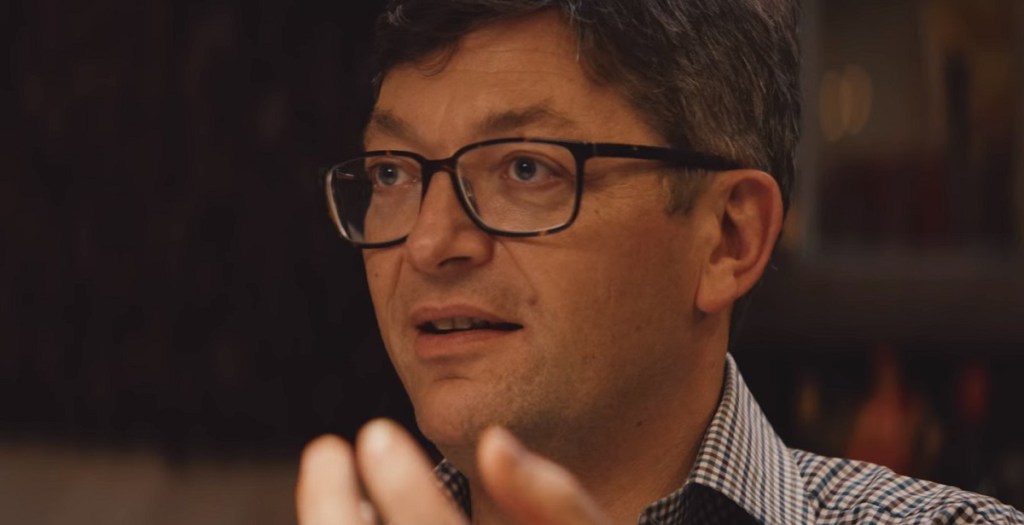 Indeed, Francois is a dedicated man eager to work alongside a team that genuinely cares for its guests. He claims he is far from an expert in every field but believes in his ability to assemble the right team. Francois entirely concentrates on ensuring that the establishment's operation is smooth and that the restaurant retains its timelessness and relevancy in the present and the future.
Read More: Where is Chris From Working: What We Do All Day Now?