Created by Ryan J. Brown, Hulu's 'Wreck' (originally titled 'Wrecked') is a British comedy horror series that follows a 19-year-old boy named Jamie Walsh whose sister disappears on a cruise ship called Sacramentum. So, to investigate her disappearance and get to the bottom of the truth, he takes a job on board the same cruise ship and works as one of the crew members.
The thriller show features impressive onscreen performances from talented actors, including Jodie Tyack, Jack Rowan, Ryan J. Brown, Oscar Kennedy, and Louis Boyer. While the suspenseful and thrilling narrative keeps the viewers entertained and on the edge of their seats through each episode, the setting of the luxurious cruise ship against the backdrop of the open waters is likely to make you wonder if it is shot in an actual ship or not. Well, worry not because we have gathered all the information to clarify your doubts!
Wreck Filming Locations
'Wreck' is filmed in Northern Ireland, particularly in Belfast and Ballymena. The principal photography for the inaugural iteration of the comedy horror series seemingly commenced in November 2021 and wrapped up in late February 2022. Now, without wasting time, let's traverse all the specific sites that feature in the Hulu series!
Belfast, Northern Ireland
Most of the pivotal sequences for 'Wreck' are lensed in and around Belfast, the capital and largest city of Northern Ireland. The Waterfront Hall at 2 Lanyon Plaza in Belfast doubles for Sacramentum's amphitheater, where the performers are seen rehearsing. Moreover, significant portions are recorded in The Lost City Adventure Golf Belfast in Cityside Retail & Leisure Park.
Although the filming unit could not shoot the show's debut season on an actual cruise ship, they managed to capture some vital exterior shots of the ship's side on the historic SS Nomadic, which is docked at Hamilton Dock on Queens Road in Belfast. It is the same ship that provided support for the RMS Titanic in 1911.
Ballymena, Northern Ireland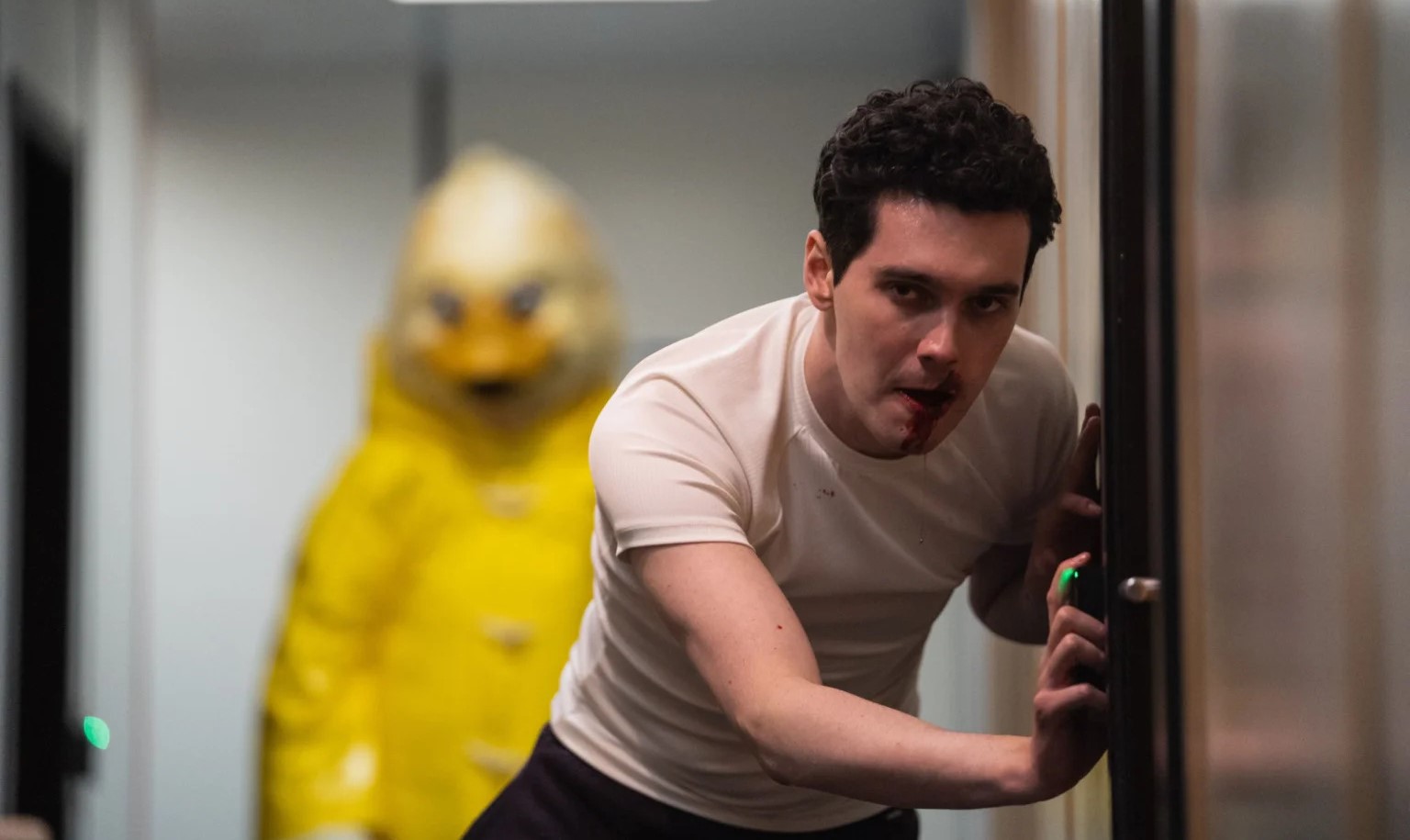 Some key scenes for 'Wreck' are also taped in Ballymena, the eighth largest town in Northern Ireland in terms of population. The interior scenes of the Sacramentum are recorded inside the old Michelin tire factory that used to produce tires until 2018. There are numerous reasons why the filming unit utilizes this particular building to bring the fictional cruise ship to life. Firstly, it has sufficient area and space to accommodate many cabins and other rooms required for production. Secondly, it has suitable architecture already that can stand in for different parts of the cruise ship without much modification.
Read More: Best Ship Movies