Joe Exotic's life is laid bare for us to see in 'Tiger King', Netflix's latest explosive docuseries. Joe's professional life is undoubtedly exciting, due to him being constantly around big cats, participating in a feud, and ordering the assassination of a rival. However, at the same time, Joe's personal life has had enough drama to warrant a show of its own.
The series makes it clear that Joe is openly gay, and has had several relationships. While married to Travis, Joe also unofficially married John Finlay, in a three-way ceremony, across the street from the zoo. Naturally, you might be wondering about where Finlay is at present. We have got you covered in that regard.
Who is John Finlay?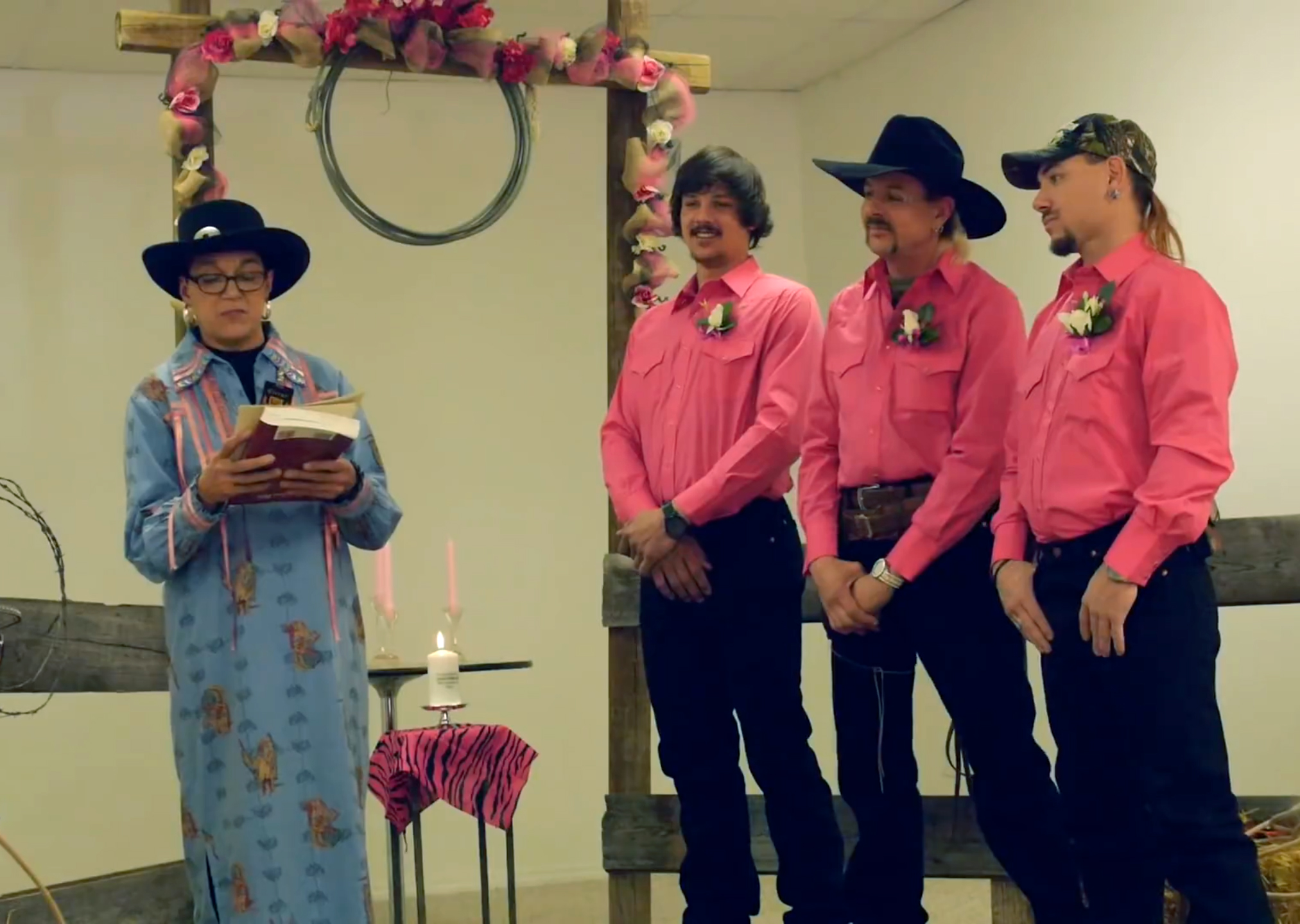 John Finlay comes from Fort Worth, Texas. He studied at the Davis High School, in Oklahoma, graduating as part of the class of 2003. He was nineteen years old when he joined Exotic's zoo. Within months, the two were in a relationship.
Eventually, Joe handed over the ownership of his zoo to longtime employee, John Finlay in February 2013. The business was renamed to G.W. Zoo. Notably, Finlay operated under Exotic's or Schreibvogel's USDA license even in 2014, but Joe made attempts to get Finlay his own license.
However, Finlay managed to lose his position as the President of the zoo, after he was accused of abusing his former domestic partner, and three staff members at the zoo. At the time, Finlay was 30 years old. The incident took place on August 18, 2014.
Their relationship had fallen apart, as Finlay felt Joe was manipulative, and more concerned about his image online. Due to this, the two rarely left the park. Despite festering discontent, Finlay reentered Joe's life after the death of Travis. He was working as a bartender at Safari Bar, Wynnewood, at that time.
Finlay managed to provide some consolation to Joe, who was reeling from Travis' death.
Where is John Finlay Now?
John has moved around a bit. In 2015, he moved to Hennepin, Oklahoma. He has a niece, Shayla Starr, and a cousin, Anita Rankin. From his Facebook profile, it is clear that John is engaged to Stormey Sanders.
Following his job at the Safari Bar, he joined Casey Termite and Pest Control in 2018. However, his profile indicates, he joined again in 2019, meaning he might have quit in between. As of 2019, he has listed himself as unemployed. Speaking to Texas Monthly, a magazine, Finlay stated that Joe had ruined his life, but now he had a chance to start over.
When the interviewer had met him, in late March 2019, Finlay was living in a motel off I-35 in Oklahoma. He had managed to find work as a welder and had the name of his favorite tiger from the zoo, Ledoux, tattooed on his stomach. However, it appears that Finlay is indeed giving happiness a try. You can check out his most recent image, which was taken back in May 2019. It is with his fiancee Stormey, and the two look ready to turn over a new leaf, together.
Read More: Where is Tim Stark Now?