Netflix's 'Working: What We Do All Day' is a documentary series focused on the professional lives of people in various job roles and how their work affects their personal lives and priorities. Based on the eponymous 1974 non-fiction book by Studs Terkel, the show features Barack Obama and is full of heartwarming and thought-provoking moments. One of the most prominent individuals seen in the series is Karthik C Lakshmanan, who has garnered the world's attention and has left many curious about what he might be up to these days. Luckily, we are here to explore the same.
Who is Karthik Lakshmanan?
Growing up in Bengaluru, India, Karthik was a student at Clarence High School from 1995 to 2006 and passed his 10th-grade exams under the Indian Certificate of Secondary Education in English, Mathematics, Physics, Chemistry, and Computer Applications. He joined the CMR National Public School in 2006 and began studying under India's Central Board of Secondary Education curriculum. Karthik cleared his Physics, Chemistry, Mathematics, English, and Computer Science exams with flying colors in 2008.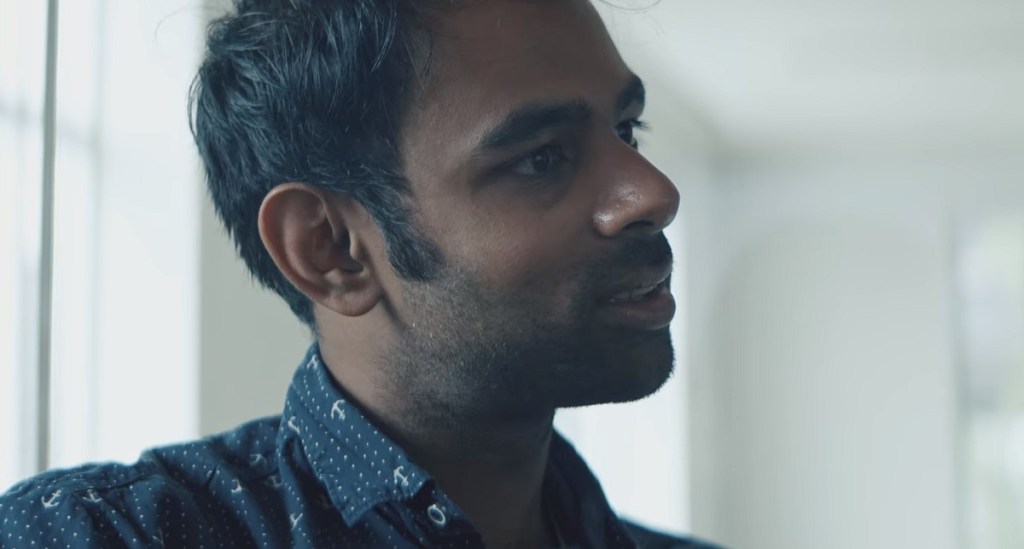 After schooling, Karthik joined the University of California, Berkeley, and graduated with the highest honors in 2012 with a Bachelor of Science in Electrical Engineering and Computer Science. In June 2010, he became a Summer Intern for GE Global Research's Computing and Decision Sciences Lab in Bengaluru, leaving in August 2010. March 2012 saw Karthik working as a Co-Organizer of Applied Innovation Institute's 2nd international University Mobile Challenge in the Barcelona area of Spain.
Karthik was an Undergraduate Researcher at his University from August 2008 to September 2009 and took up the position again in January 2011, retaining it until May 2012. While there, he served as a Teaching Assistant for Mobile Applications and Entrepreneurship in 2011 and was an FPGA Designer from September 2009 to January 2011. From 2012 to 2014, Karthik studied at Carnegie Mellon University, earning his Master of Science in Robotics. While there, he was also a part of the CMU Club Tennis. Starting in June 2009, he became an Undergraduate Researcher for Zettl Research Group and worked there until May 2010.
In July 2012, Karthik became a Ph.D. Student Researcher at Carnegie Mellon University's Robotics Institute before leaving in August 2015. He then joined Uber Advanced Technologies Group but remained there until February 2017. Karthik became a part of Aurora Innovation in the same month as a Perception and Machine Learning Engineer. However, in November 2020, he became the Staff Perception Tech Lead Manager.
Where is Karthik Lakshmanan Now?
As of writing, Karthik certainly seems to be thriving in life. Happily married to his wife Apoorva, the couple has an energetic and adorable son named Ishaan. Though Karthik had been working with Aurora since the company's early days, his dissatisfaction with being able to communicate and work with the top names in the organization did seem to bug him. That said, he appeared content with his work while there.
Nevertheless, Karthik left Aurora in September 2021 and joined Zipline as a Perception Engineer the following month. He is still affiliated with the latter organization and seems to be happy to help the company achieve its goals in the world of automation. According to the robotics expert, he wanted to create an impact in the present world. While Aurora's work certainly is memorable, Karthik thought his skills might be better suited to help another budding company grow.
Read More: Where is Chandra From Working: What We Do All Day Now?