Netflix's 'Love Village' is a Japanese reality dating TV series that follows sixteen singles aged 35 and above who come from different paths in life and decide to relocate to a house in the mountains far away from the city. The common purpose of all these individuals participating in this social experiment is to give themselves another chance to fall in love and find the one in the tranquil and idyllic setting of the countryside.
Apart from the lively and entertaining hosts Atsushi Tamura and Becky, what keeps the dating show interesting is the drama that unfolds between the singles as they laugh, cry, and quarrel while looking for love. Besides, the scenic and peaceful backdrops of the lush green terrains of the mountains make the reality series all the more gripping. So, if you are interested in knowing where 'Love Village' is filmed, we have got you covered!
Love Village Filming Locations
'Love Village' is filmed entirely in Japan, specifically in one of the countryside areas. The singles come from different parts of the country and are put together in a single isolated location to let them focus on connecting with others. So, let's explore all the specific sites where the Netflix show is shot!
Japan
Located in the northwest Pacific Ocean, Japan serves as the primary shooting location for Netflix's 'Love Village.' The production team travels away from the hustle and bustle of the city to the calm and quiet countryside amidst the mountains to shoot all the pivotal sequences for the reality show. Apart from the old house where the singles spend most of their time together, many key portions are lensed in the surrounding areas, including some open green fields with lush green mountains in the background.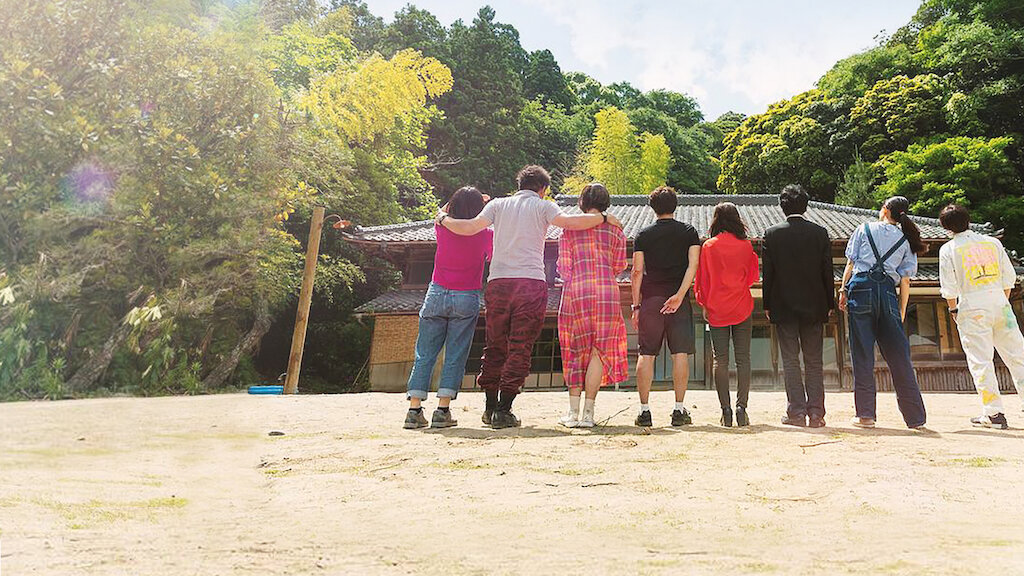 Moreover, the scenes involving the hosts are supposedly taped in a sound stage of one of the film studios in Japan. The Asian country is home to many prominent film studios in different regions. Some notable ones are Kindai Eiga Kyoka, Shochiku Studio, and Nikkatsu Corporation. Talking of the lush green areas of Japan, the island country consists of nine forest ecoregions, from the subtropical moist broadleaf forests in the Ryūkyū and Bonin Islands to the temperate coniferous forests in the northern islands.
As of 2019, Japan houses more than 90,000 species of wildlife, including the Japanese macaque, the Japanese giant salamander, the brown bear, and the Japanese raccoon dog. Furthermore, the country has an extensive network of national parks and 52 Ramsar wetland sites to protect the flora and fauna.
Read More: Best Dating Shows on Netflix