Netflix's 'IRL: In Real Love' is an exciting dating reality show that revolves around four singles, namely Chiragg Khatri, Ananya Rao, Rohan Arora, and Sakshi Gupta. While these four singles meet several potential partners through face-to-face speed-dating as well as online apps, the show tried to find out whether online dating is better than real-life relationships. Even though Sakshi made quite a few interesting connections while on the show, the final episode brought with it a heartbreaking update, which made her leave the show alone. Well, let's dive in and find out where Sakshi Gupta is at present, shall we?
Sakshi Gupta's IRL: In Real Love Journey
From the beginning, Sakshi insisted she was on the show to find a meaningful connection. She claimed to find dating pretty tough and revealed that she had only been with a couple of men in the past. However, Sakshi was adept at healthy flirting as well as teasing her potential partners and mentioned that she could not wait to experience new things. Naturally, the lack of prior experience made Sakshi quite picky when it came to men, as she did not want to get her heart broken. Still, by the end of episode one, she managed to single out Sahib and Virendra as her potential partners. On the other hand, Sakshi's online connections were a little more interesting, as she got into a tiff with Faisal Khan early into the series. Still, after talking with a few other men, she chose to go ahead with Pratham and Manandeep.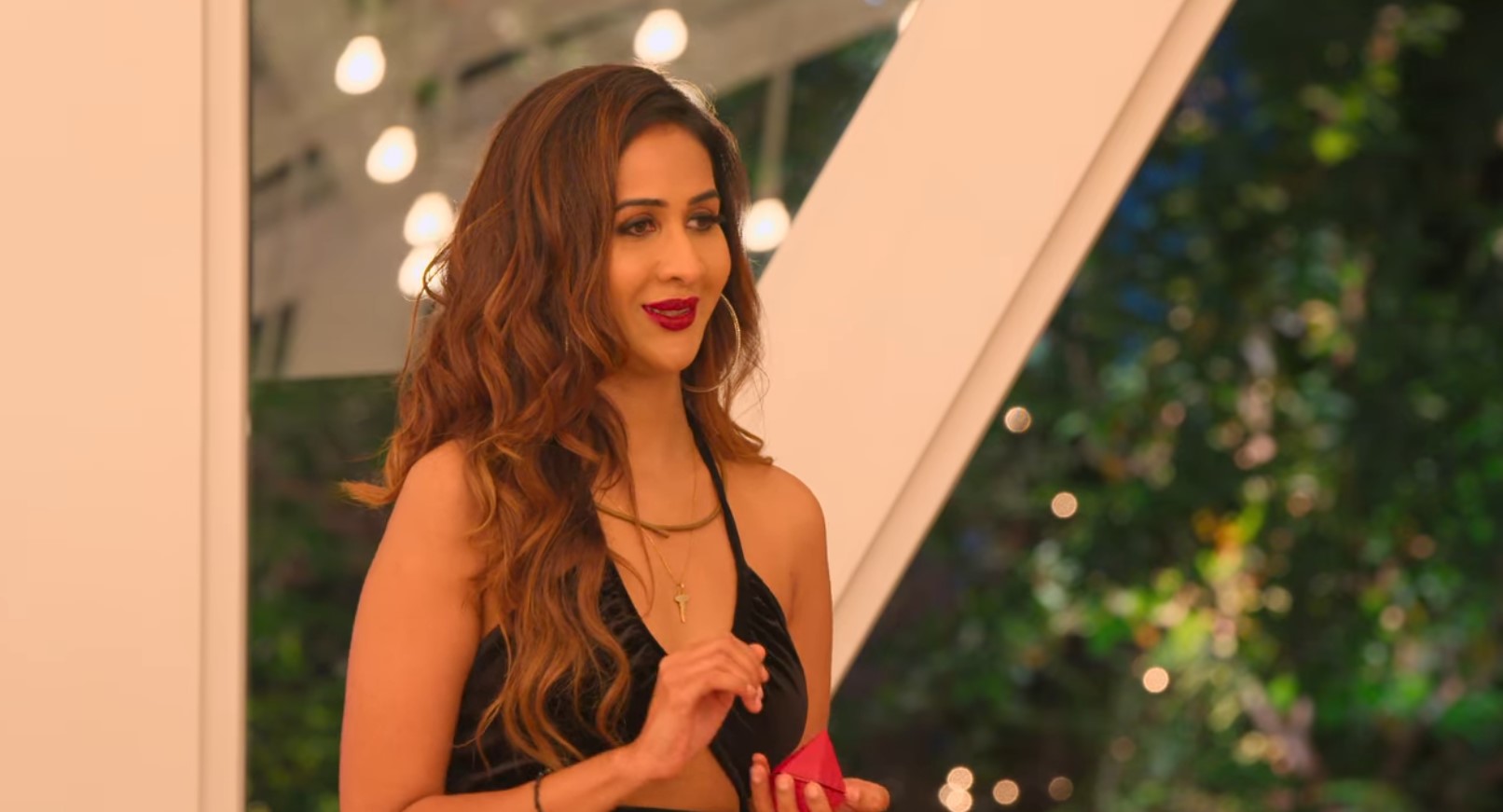 Initially, Sakshi and Sahib appeared to have an incredible connection, and she loved how he refused to adhere to traditional gender norms. Meanwhile, Virendra ended up kissing Sakshi during a pool party when she was drunk. Later, the reality star insisted that she was not in a position to give consent during the kiss, which led to a massive altercation and a fallout between the two. Moreover, Sakshi was also relatively quick to say goodbye to Manandeep, although she still explored a connection with her second online partner, Pratham.
However, fate had a completely different plan, as Pratham connected with Chiragg's online partner, Sifat, and it did not take long for the two to fall for each other. On the other hand, Sahib began gravitating towards Vidushi, and there were multiple instances where he claimed he wanted to marry her. Since Sakshi knew about Pratham's relationship and was okay with him dating another girl, she decided to move ahead with Sahib. Yet, Sahib was not very forthcoming, and he chose to hide his true feelings about Vidushi. In fact, he even lied when Sakshi questioned him about it and claimed that Vidushi was just a friend. Nevertheless, the truth outed itself on the final day when Sahib finally came clean and admitted to having feelings for Vidushi. Naturally, that broke Sakshi's heart, and even though she had chosen Sahib as her final partner, she did not go ahead with the proposal and instead decided to leave the show alone.
Where Is Sakshi Gupta Now?
Once filming for 'IRL: In Real Love' wrapped, Sakshi returned to her everyday life and got some well-deserved rest. Moreover, it seems like she enjoyed her time on the reality show as it helped her make quite a few lifelong friends. In fact, Sakshi often interacts with her 'IRL' castmates on social media, although from the looks of it, there isn't anyone special in her life as of yet.
Nevertheless, Sakshi Gupta currently resides in Mumbai, India, where she has built a life surrounded by her friends and loved ones. Even though Sakshi hasn't revealed much about her profession, she does have a significant fan following on social media, which enables her to work as an influencer. On top of it, she also appears to be interested in modeling, while 'IRL: In Real Love' propelled her into the spotlight for a successful career in the entertainment industry. Thus, with Sakshi having an incredible life ahead of her, we wish her the best in all her future endeavors.