Netflix's 'IRL: In Real Love' is an exciting dating reality show investigating whether online dating is better than growing real-life connections. The series follows four singles who get to meet numerous matches, both online and through face-to-face speed dating, before choosing four connections to explore further. Subsequently, the four get to know each match better before choosing their perfect partner in the season finale.
Since 'IRL: In Real Love' has numerous segments, which producers control, it is natural for viewers to believe the whole show is scripted. On top of it, the dating app used in the show is not available to the general public, and some might wonder if the relationships captured on camera were pre-arranged. Nevertheless, with fans now eager to learn the truth, let's find out if 'IRL: In Real Love' is real or scripted, shall we?
Is IRL: In Real Love Scripted?
Netflix has been touting 'IRL: In Real Love' as an unscripted dating reality show, and we found no evidence to believe otherwise. For a show to be completely authentic, it must do away with scripts, as no action can be pre-planned or rehearsed before being recreated in front of the camera. Additionally, producers cannot interfere in the show's narrative, and the stars can always act according to their instincts. In fact, whatever we see on the screen has to occur naturally, and setups of any kind are frowned upon. That said, readers should note that producers often make minor changes so that the final result can attract viewers.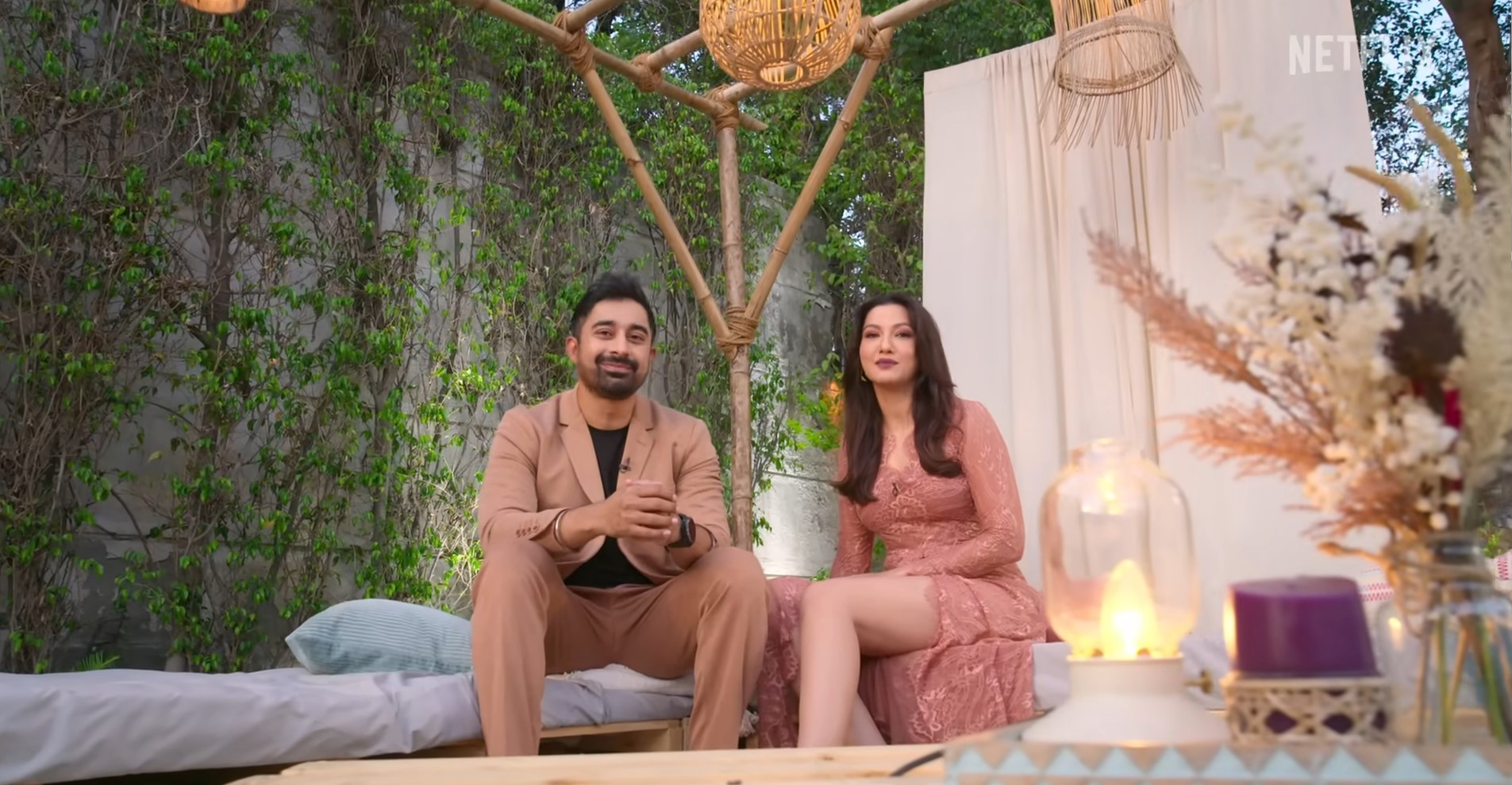 Interestingly, 'IRL: In Real Love' puts a stamp of authenticity on itself early into the show's inaugural iteration as it is apparent that neither of the four singles was acquainted with their potential speed-dating partners. Though some meetings were highly awkward, the cameras also documented how people often sat in uncomfortable silence until the time ran out. On top of it, the show also asked the four primary singles to be brutally honest with their opinions, and none of the breakups featured in season 1 were sugarcoated.
During one of the numerous pool parties, cameras documented how one of the contestants, Virendra, kissed Sakshi Gupta while she was completely drunk. Later, she claimed she had no recollection of the incident and implied that she was too drunk to consent. While such a topic can be pretty touchy for some, the show refused to brush it under the mattress. Instead, both Virendra and Sakshi were allowed to speak their minds in front of the camera, and their breakup, although evident, appeared authentic.
In another instance, Faisal Khan, one of Ananya's online connections, made an inappropriate comment during their date. The cameras documented the incident as it happened instead of ignoring the matter altogether. Nevertheless, 'IRL: In Real Life' is a dating reality show, and producers are responsible for several factors, including vetting the stars and planning dates for each couple.
On top of it, readers should note that since reality TV is created for profit, it is up to the producers to make it attractive to viewers. Hence, they indulge in minor edits during post-processing to increase the narrative's drama quotient. Yet, keeping that aside, we can confirm that 'IRL: In Real Life' is as authentic as a reality show can be.
Read More: Where is Netflix's IRL: In Real Love Filmed?