'The Great Christmas Light Fight' is a reality series that has been delighting fans since 2013. Taniya Nayak and Carter Oosterhouse are co-hosts and judges on the show. They go to different locations across the United States to review the holiday displays at family homes or public spaces. The winners of every week's episode win $50,000 and the Light Fight Trophy. The show has seen some unimaginably creative installations in people's homes, many of which are already local attractions due to their famed decorations over the years. Want to know where the series is specifically filmed? We've got you covered!
The Great Christmas Light Fight Filming Locations
'The Great Christmas Light Fight' is filmed in different locations across the United States of America. Such elaborate themes and decorations naturally require more time. Participants are given six weeks to prepare, and local residents gather in hundreds to watch the finished display. Let us take you through some of the filming locations!
Season 8
The Storybook Land is one of the most memorable displays of the season. This is set up at a family-owned amusement park in Egg Harbour Township, New Jersey. Another show that stands out is the 55-acre botanical garden, Luminaria. One of the largest pixel fields in the world, it is set up in Lehi, Utah. Other locations that feature in the season are East Peoria (Illinois), Boise (Idaho), Brownsville (Tennessee), Glendale (Arizona), Lake Mary (Florida), San Jose (California), and Las Vegas (Nevada).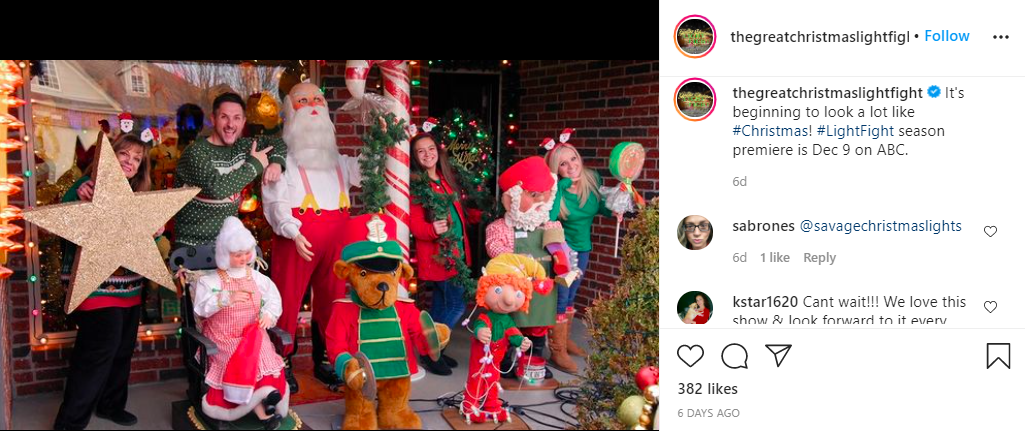 Season 7
The seventh season features various locations in the "heavyweights" division. The Cambria Christmas Market in Cambria, California, is one such attraction that creates an alternate world with enchanted forests, gift shops, and food stalls.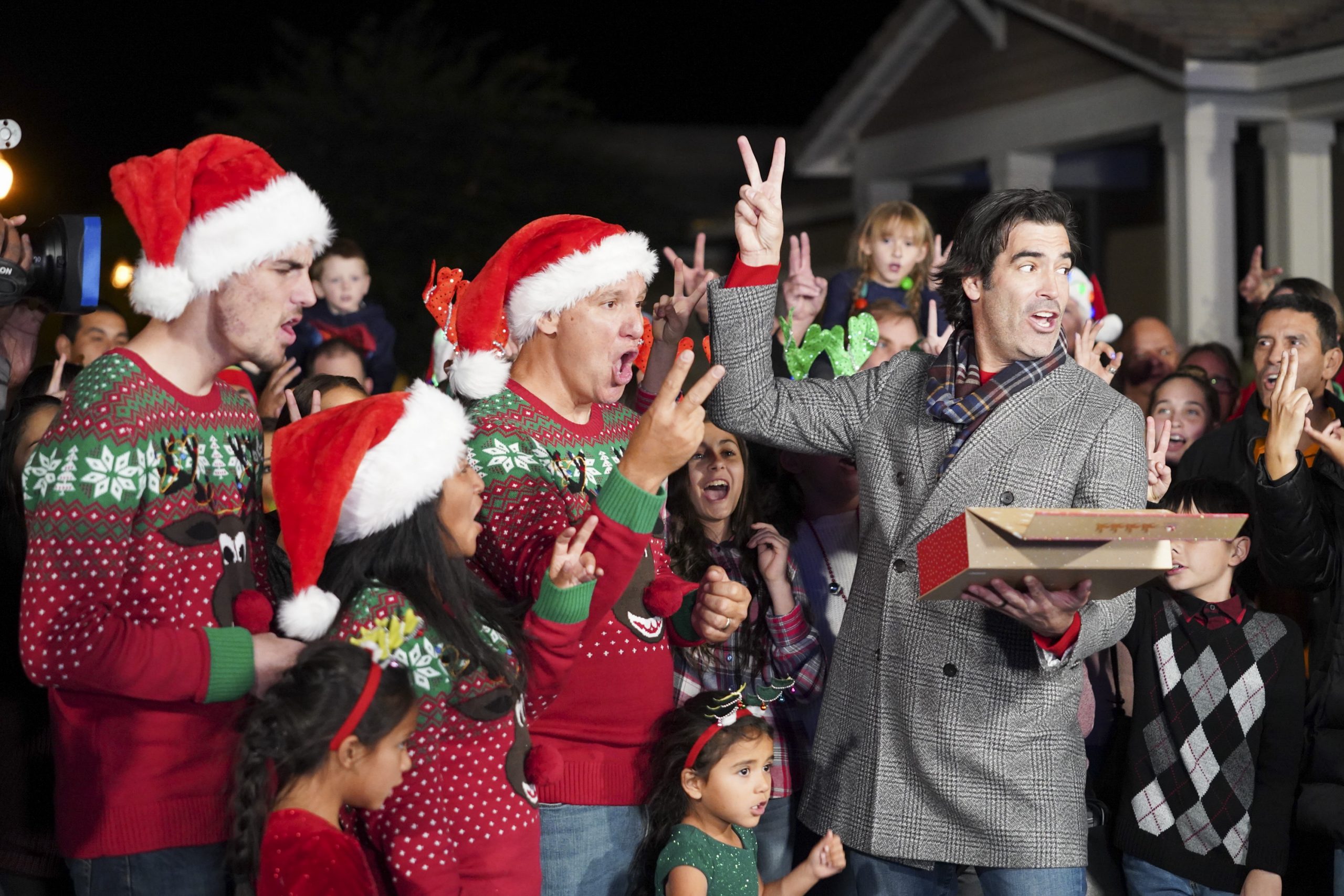 Season 7 of the series is filmed at many other locations, including Daytona Beach (Florida), Waterford Township (Michigan), West Frankfort (Illinois), Brewerton (New York), Portland (Oregon), Hazlet (New Jersey), and Rossville (Indiana). Multiple locations in Texas also made it to the screen in season 7, such as Houston, Austin, Boerne, and Weslaco.
Season 6
The third episode of this season marks the introduction of the "Heavyweights" division. Heavyweights episode showcases displays that are too large for a home. It could be an entire neighborhood, a historical plantation, or a farm. The first Heavyweights episode features the We Care Park in Kokomo (Indiana), the Cottom family's farm in Weirsdale (Florida), Patti's 1880's settlement in Grand Rivers (Kentucky), and Clifton Mill in Clifton (Ohio).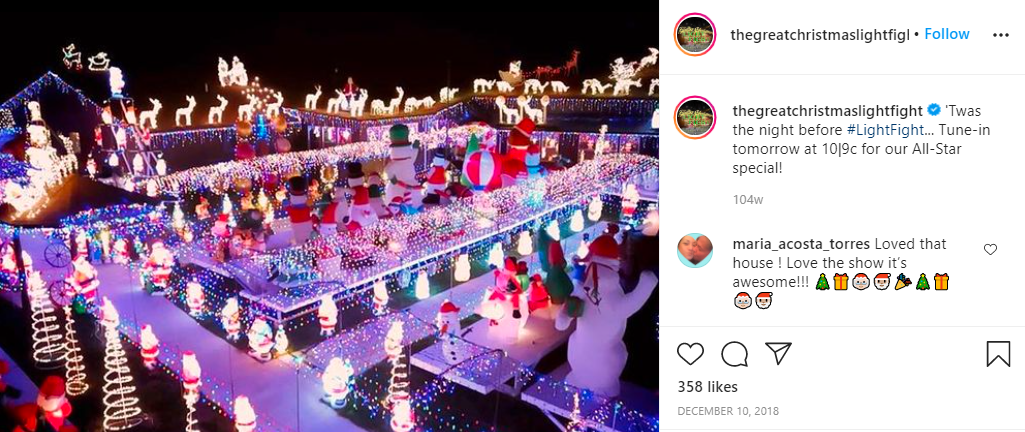 Other locations in the season include Madison (Mississippi), Alexandria (Virginia), Ponca (Nebraska), Fox River Grove (Illinois), Greeley (Colorado), Ambler (Pennsylvania), and Phoenix (Arizona). Episodes in season 6 are also filmed in Merrick and Rockaway Beach in New York, as well as Cleveland and Waco in Texas.
Season 5
A very touching story in season 5 is that of the Albrecht family from Glenwood, Utah. The love for their son with Down Syndrome inspired them to set up an enormous display that runs up a mountainside. Another spectacular display that we see this season is the three-story castle in Scottsdale, Arizona.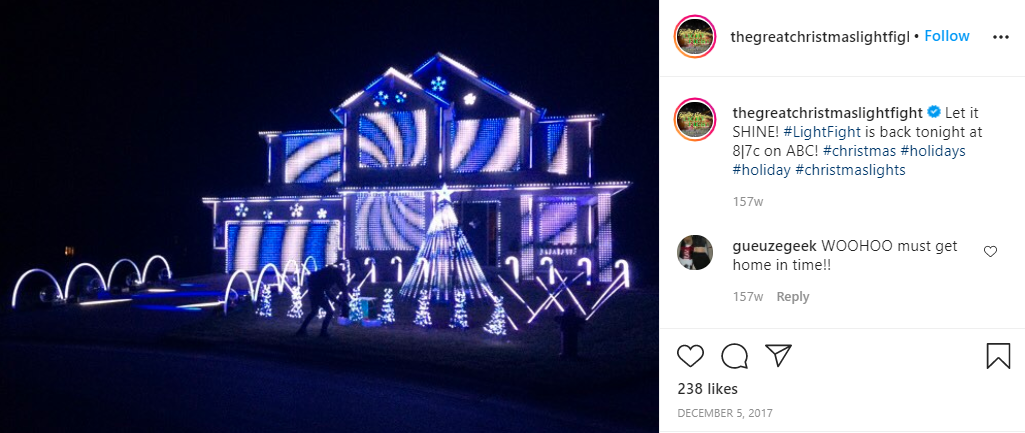 Other festive displays across the country include Mt. Shasta (California), Riverview (Florida), Dayville (Connecticut), DeSoto (Texas), and Saugerties (New York). Multiple locations were filmed in North Carolina, including Indian Trail, Durham, Red Cross, and Raleigh.
Read More: Best Christmas TV Shows on Netflix