Unable to overcome the travesty of addiction, 'Intervention' chronicles the journey of individuals who face the dilapidating burden of alcoholism and substance abuse. With years of emotional burden and trauma piled up, the A&E reality television show features their journey to betterment. As friends and family take the onus to lead their loved ones on a journey of recovery, several intense situations emerge. Released in 2021, the 22nd instalment of the series features Tim Smith, a successful MMA fighter who struggles with alcoholism. Since his appearance on the show, fans have wondered more about him. So, if you're also curious about his whereabouts, then look no further because we've got all the answers right here!
Tim's Intervention Journey
The recurrent pattern of trauma and emotional turmoil eventually led Tim to give into an endless cycle of addiction. Even before he was born, Tim had to carry the weight of his elder brother, Roddy's death, who died in an accidental car incident at the age of six. Consequently, Tim's parents turned to drinking and only stopped when Tim and his sister, Carmen, were born. Albeit participating in AA Meetings, Tim's mother started drinking, leading to his parents' eventual separation. The worst followed when 13-year-old Tim witnessed his mom getting stabbed. Consequently, the trauma led him to hang out with the tougher children of the block. Slowly, he lost control and started using different substances.
However, things changed when he moved in with his aunt. Eventually, at 23, Tim signed up for boxing and mixed martial arts training. After diving into the sport, he found great success. However, soon after he managed to win a significant fight, Tim's mother was ushered into the hospital, where she later died. Consequently, he met a woman, got married, and the couple even welcomed a son together. He also managed to win the Canadian Lightweight MMA Championship. However, his wife relapsed from her past addiction, leaving Tim and their son, BB, to fend for themselves. This led to a downward spiral where Tim also indulged in drinking and substance abuse. Subsequently, he lost his Canadian Champion title after being unable to defend it.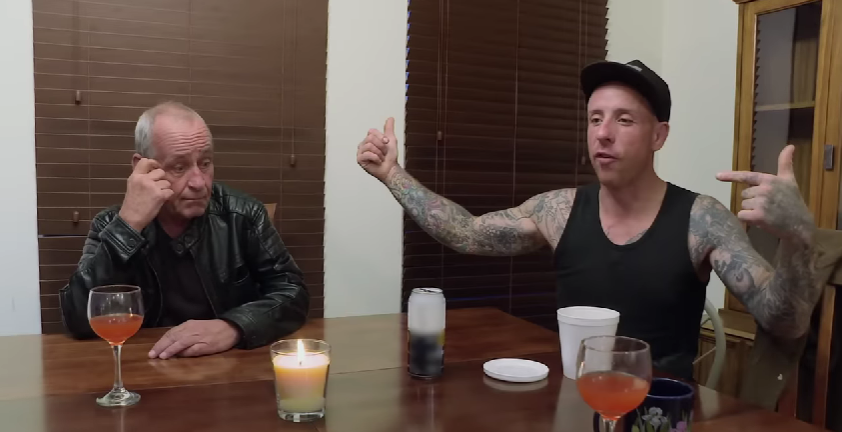 Even with a booming career, the professional mixed martial artist couldn't keep his addiction in control. Besides using crystal meth and alcohol, Tim would go on days without sleeping and choose to abuse substances consistently. The issues culminated to the point that he sabotaged his career and his relationship with his family. Things worsened to the point where all his income relied on welfare from the state. However, despite the overwhelming anger and rage that drove him to explode and use drugs, he also felt great love for his son, father and siblings. To ensure that the cycle of abuse and drugs did not continue another generation, Tim decided to seek help.
Where is Tim Now?
After agreeing to seek the proper help, Tim decided to change the course of his life. The athlete spent two weeks at Last Door Recovery Centre but had to leave midway due to a heated argument with his counsellor. Shortly after, he was offered a spot at the Fresh Start Recovery Centre in Alberta. Here, the MMA fighter spent four weeks before getting embroiled in a physical altercation with another member of the rehabilitation centre. While his aggressive behavior led to his expulsion from the centre, he was offered yet another opportunity to seek help.
Since then, he has managed to complete his program and has been sober since February 2019. The martial artist has returned to reclaim his position in the ring. Most recently, he competed in the Unified 46 fight against Tom "Big Nasty" O'Connor. He has since appeared in multiple interviews and maintained his focus on his career. Besides this, he continues to grow closer with his son, BB and has even worked on rebuilding the relationships with his father and siblings. Naturally, we await all the progress that lies ahead for the champion.
Read More: Where is Jake From Intervention Now?