Netflix seems to be on a mission to produce a Netflix Original from every country on the planet. With 'Ares,' Netflix plants its roots in Netherlands. It is the streaming platform's first Dutch series and a horror drama with a tone similar to 'The Order.' To begin with, the title of the show is a direct allusion to the Greek God of War, adding to show's supernatural tone. It focuses on Amsterdam's elite youth, cults and demonic horror.
The show's protagonist is a girl named Rosa. She is a pre-med student at the University of Amsterdam and quite hard-working. She meets an old friend of hers, Jacob after a long time and gets curious about his friends from a certain society that he is a part of. Soon, Rosa gets invited to join the Ares society and decides to accept the invitation, despite Jacob's objections. The organisation has some deep, sinister secrets and along the way, Rosa starts to uncover them. However, her inquiries do yield some truly impactful consequences.
The show stars Jade Olieberg as the lead actress, playing Rosa. Tobias Kersloot plays Rosa's friend, Jacob. One of her recent works include the psychological thriller television series, 'Ik Weet Wie Je Bent. Kersloot, on the other hand is seen in the mini-series, 'Amsterdam Undercover.' The show is created by Pieter Kuijpers, Iris Otten and Sander van Meurs. Kuijpers is a Dutch filmmaker who is known for having directed the 2016 film, 'Riphagen.'
Although relatively small, the Dutch film industry has provided a platform for several talented artists. Most Dutch movies rely on state-funding due to the small size of the industry and lack of international markets. 'Ares' might have an incredibly positive effect on the entire industry. If the show performs well, it could open the floodgates of international exposure for Dutch cinema. This is where the role of Netflix has been crucial in globalizing cinema. As of today, there have been numerous international productions either hosted/distributed/produced by Netflix. Movies and TV shows from Mexico, India, South Korea and Turkey have proven to be especially lucrative.
You can read our review of 'Ares' here. Moreover, if you have finished watching the show, an explainer for the ending can be found here.
Where Was 'Ares' Filmed?
Many of you might be wondering where 'Ares' is filmed. The Dutch television series is set in Amsterdam and was quietly produced without much press coverage. Hence, information about the filming of 'Ares' has been limited. However, that is almost always the case for the first season of any television series. The reason for that should be obvious: before a production gains any form of popularity, there is lesser public (and thereby, media) interest surrounding it.
Amsterdam, Netherlands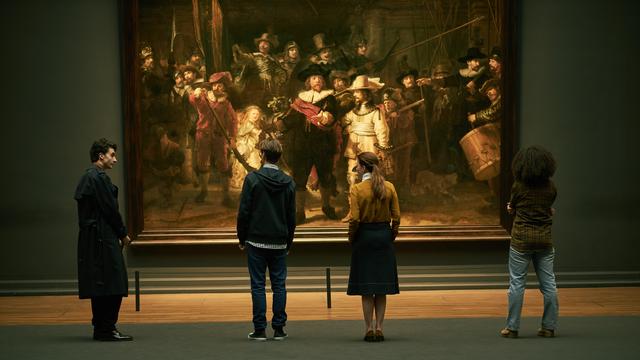 Netflix's first Dutch series has been fittingly filmed in Amsterdam. The capital of Netherlands is characterized by its heritage canals and was ranked the second-best city to live in by the Economist Intelligence Unit in 2012. It has also been reported that the show was filmed at several other areas surrounding Amsterdam, though the exact locations haven't been revealed.
Amsterdam is also the place where Netflix has its European headquarters. The series is also co-produced by one of the topmost independent production companies in Netherlands, Pupkin.
Read More: Ares Ending, Explained