Directed by Michael Apted, 'Enough' is a 2002 thriller movie based on Anna Quindlen's best-selling novel, 'Black and Blue.' It features Jennifer Lopez in the lead role as Slim, a helpless woman who garners the courage to stand up to her abusive husband for the sake of her and her daughter's life. As the title suggests, the narrative chronicles the events in the life of an abused housewife who one day decides "enough and enough" and finally puts an end to the torment of her abuser.
The riveting storyline, coupled with the theme of a classic chase, makes the narrative intriguing and keeps the viewers on the edge of their seats. At the same time, the darker undertone against different backdrops makes one wonder where 'Enough' is shot. Here are all the details you might want to know!
Enough Filming Locations
'Enough' was filmed across different locations in Washington and California, especially in Gig Harbor, Port Townsend, Seattle, Los Angeles County, Piru, and San Francisco. The film's principal photography began on March 21, 2001, and was wrapped up within a few months in June of the same year. So, let's not waste time and follow Slim as she attempts to flee from her husband and learn about the specific places that appear in the thriller!
Gig Harbor, Washington
Pivotal scenes of 'Enough' were taped in Gig Harbor, a city in Pierce County. Specifically, the gas station scene and the sequences that involved furniture movers in a house were shot at various locations. Gig Harbor provides a lovely retreat from the urban hustle-bustle and is well known for its beautiful, walkable waterfront and rich maritime heritage. For views of Mount Rainier and Puget Sound, tourists can stroll down Harborview Avenue while perusing the neighborhood stores that surround the waterfront.
Port Townsend, Washington

Slim's boxing and kung fu training scenes, where she tries to practice and learn self-defense skills, were shot at Port Townsend in Fort Warden in Jefferson County. The location was also used to film the car chase and ferry boat scenes. Port Townsend is famous for having more than 300 Victorian-style houses. As Port Townsend was near the entrance to Puget Sound, it earned the moniker "Key City," which it still goes by today.
Seattle, Washington
A few sequences of the Jennifer Lopez starter were also lensed in Seattle, Washington, in King County. Specifically, the production team recorded scenes at 311 East Thomas Street. Aerospace, information technology, and retail are just a few well-established industry sectors in Seattle. Additionally, it serves as a hub for new and creative fields like interactive media, music, and clean technology. On the Miner's Landing pier, visitors may find attractions like the Seattle Great Wheel, the Wings Over Washington virtual flying display, one-of-a-kind boutiques, and some of the most incredible outdoor eating in the city.
Los Angeles County, California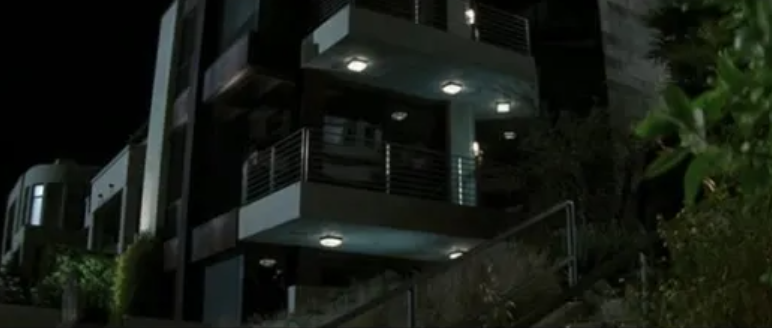 Significant portions of the Jennifer Lopez starrer were taped across Los Angeles County. For instance, Slim and Mitch's family home was at 445 Prospect Boulevard in Pasadena, a city northeast of downtown Los Angeles. The house can also be spotted in the movie 'Kiss the Girls.' Furthermore, Mitch's house is located at 5417 Via Donte in Marina del Ray, an unincorporated seaside community. In addition, the famous Edie's Diner in the movie is at 4211 Admiralty Way, Marina del Ray. Apart from this, a few scenes were filmed in Santa Clarita, a city in northwestern Los Angeles County.
Other Locations in California
Several scenes of 'Enough' were shot in the historic town of Piru in Ventura County and San Francisco, a prominent city in the eponymous county. A second filming unit lensed scenes across different locations, including the driving scenes westbound on the Bay Bridge, south on Kearny Street at Broadway, east on Jackson Street at Stockton, and Alamo Square Park on Hayes at Steiner. Moreover, San Francisco International Airport features in some scenes in the movie. The cast and crew also shot scenes at Pier 7, Kearny Steps, and around North Beach.
Read More: Where was Lifetime's Sherri Papini I Kidnapped Myself Filmed? Who is in the Cast?