Despite only being three films old, Osgood "Oz" Perkins has already left his mark on the horror genre. His directorial debut, 'The Blackcoat's Daughter' won him wide critical acclaim for his atmospheric and suspenseful filmmaking. Though his second feature, 'I Am the Pretty Thing That Lives in the House' didn't do as well as his first, it still made for a strong follow-up.
Even with such a young career as a horror practitioner, THR has already compared Perkins' style to the works of Lynch, Kubrick, and Polanski. That's certainly saying something. It then comes as no surprise that his latest offering to the genre, 'Gretel & Hansel' is the dark horse of this year's "dump" month.
Perkins' 'Gretel & Hansel' is obviously based on "Hansel and Gretel", the famous German folklore by the Brothers Grimm that all of us have grown up listening to. But it offers a uniquely dark and horrifying take on the classic tale, as can be seen by the first looks of the film. The feature boasts of a strong arthouse vibe, with something so incredibly compelling about its visuals and aesthetics that it instantly lures the viewers and transports them to a distant and dark fairytale land. Very rarely does one compare a horror feature to a piece or art. But Perkins' 'Gretel & Hansel' sure makes for a fine candidate. If you're wondering where was 'Gretel & Hansel' filmed, here's everything we know.
Gretel and Hansel Filming Locations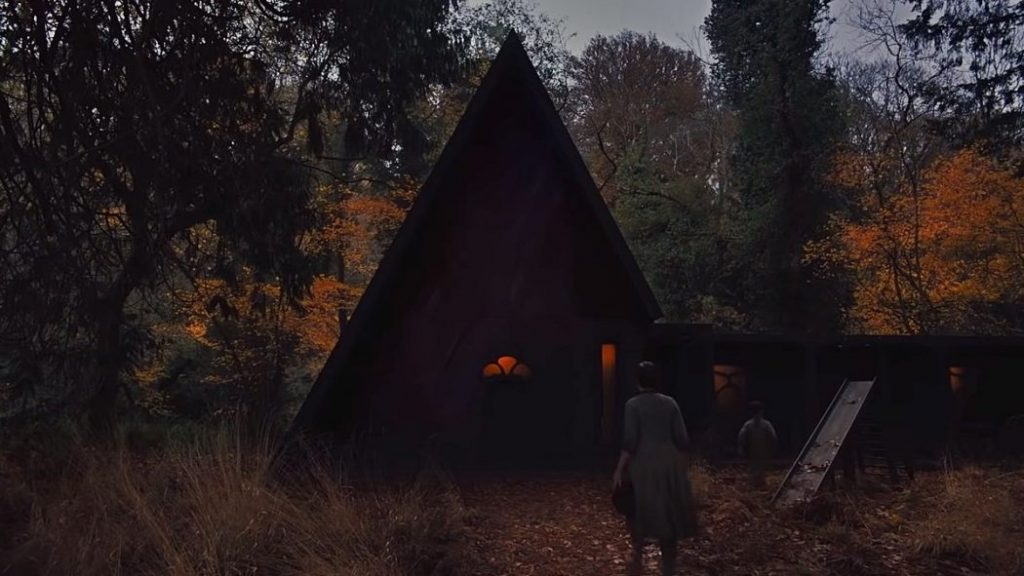 Principal photography on 'Gretel & Hansel' began on November 2018, and were wrapped up by December 2018. The filming primarily took place in Dublin, Ireland and crew brilliantly transformed the dramatic Irish landscapes to fit the medieval vintage setting of the project. It's important to note that this was majorly possible due to the efforts of cinematographer Galo Olivares who previously worked on 'Roma', and production designer, Jeremy Reed.
Dublin, Ireland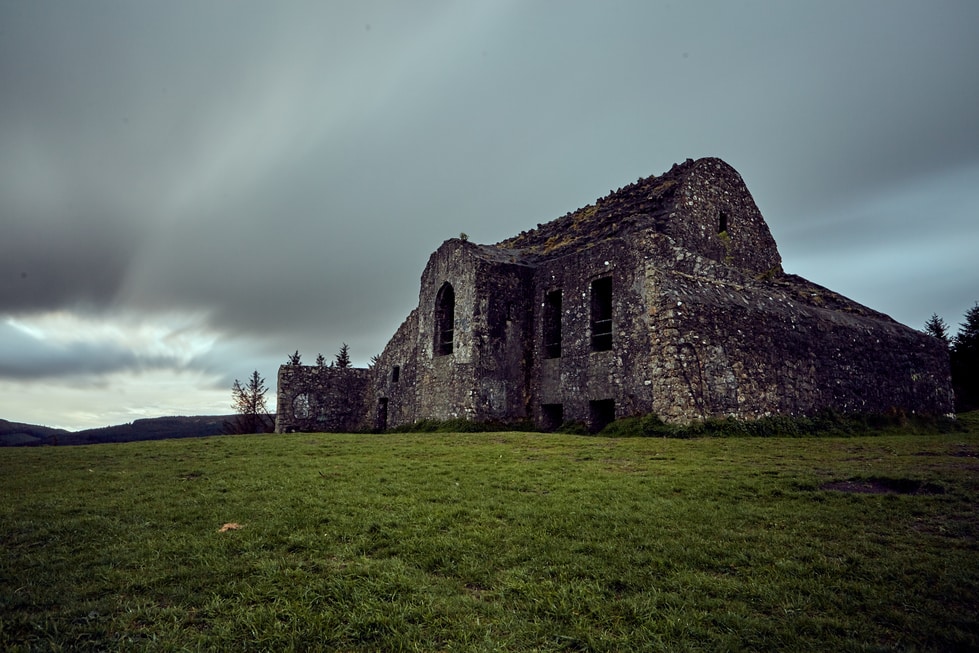 The Irish have a soft-spot for horror, which is understandable when one looks at their plethora of ghost stories that date back to centuries old folklores. This is precisely why it makes an ideal backdrop for a horror adaptation of "Hansel and Gretel". Perkins and the team especially made use of Ireland's rich history of horror while filming 'Gretel and Hansel'. They shot across woods, villages and Dublin mountains, picking up frightening locations with a history of horror.
One such location was the Hell Fire Club on Montpelier Hill in County Dublin. Hell Fire Club is a ruined hunting lodge that was built in 1725 by William Conolly. It is believed that the club was founded in 1735 by Richard Parsons, who was believed to be a black magic practitioner. The popular local legend about the club talks of how the Devil himself frequented the lodge once. In an interview with EW, Perkins spoke about the location:
"The Hell Fire Club is this massive, foreboding, stone structure, just all by itself, on the top of a hill," Perkins says. "It almost feels like an old prison or something like that. I guess the story is that the Devil played cards there… One night, [someone] drops one of his cards, and goes to pick it up, and one of his opponents has cloven feet."
But while filming at the lodge, Perkins, along with the cast and crew had more practical problems to deal with than to worry about a haunting. Since the shooting took place within the short time of 25 days, during winters, the cold and wet weather proved to be a major challenge. While speaking of the shoot at the lodge, Perkins stated, "That was a very difficult day, actually. It's cold and it's super-wet. I mean, if you're worried about any superstition, you're not paying attention." Along with this, filming with child actors was another challenge for the crew, especially because of the harsh weather conditions as it was pouring heavily on certain days.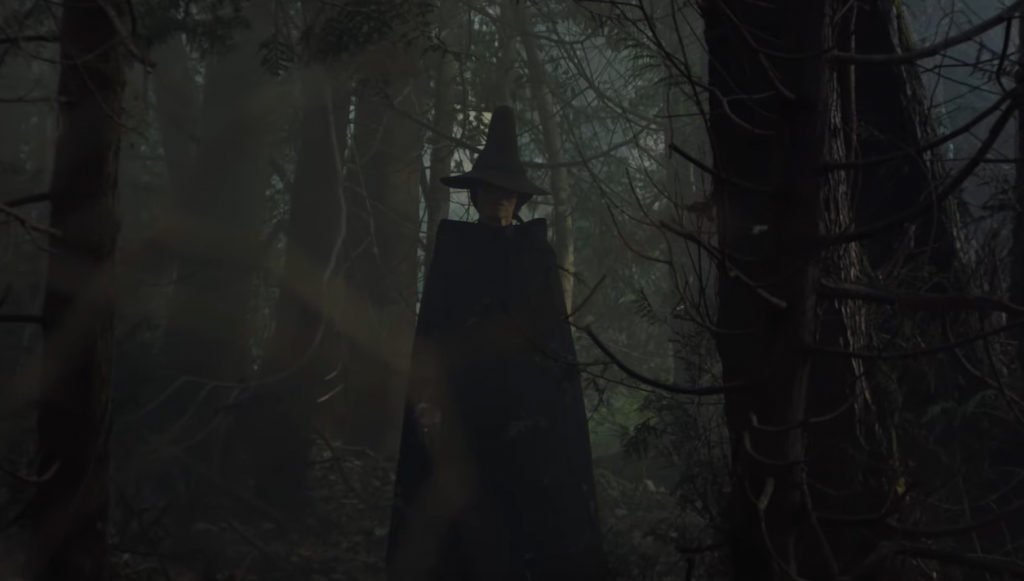 The production made use of several other locations across Dublin for filming. However, the information about these locations has not been revealed yet. Apart from these, shooting for 'Gretel & Hansel' also took place in Wicklow, particularly in Ardmore Studios. While the principal photography was wrapped in December 2018, additional filming and reshoots took place in January 2019 in Langley, British Columbia, Canada.
Ireland has been a staple for the horror genre for ages. Even Stoker's Dracula was influenced by Irish folklore he heard growing up. After all, it makes for a perfect setting for horror, with its pagan history, and its abundance of haunted houses and deserted castles. Along with, of course, its traditional villages that take us back in time, and vast, isolated forests that continue to enchant us till date. Perkin's 'Gretel and Hansel' makes use of these in such a strong and compelling way, leaving the audience bewitched as they watch its dark magic unfold.
Read More: Gretel and Hansel Folklore Explained