'John and the Hole' is a psychological thriller film with coming-of-age elements about John, a young boy who is bored of life, tired of how his family treats him, and desperate to taste adulthood. Soon, John gives in to his desperation and traps his family in a pit so that he can freely explore his surroundings. The bone-chilling movie is directed by Pascual Sisto and is based on a short story titled 'El Pozo' by Nicolás Giacobone, who also penned the screenplay.
The film has undeniable arthouse qualities and is visually pleasing. Hence, a curiosity about the movie's filming locations is bound to arise in the minds of the audiences. If you are looking for more information about the filming locations of 'John and the Hole,' here is everything you need to know.
John and the Hole Filming Locations
Principal photography on 'John and the Hole' began in October 2019 and concluded on November 8, 2019. The movie was filmed on location in the state of Massachusetts over a period of 23 days. Let's take a detailed look at the movie's filming sites.
Middlesex County, Massachusetts
'John and the Hole' was extensively filmed in Middlesex County. The cast and crew shot several scenes in Lexington, a town located 10 miles from Downtown Boston, the capital city of Massachusetts. Lexington holds historical significance and is known for its role in American Revolutionary War. Minute Man National Historical Park, which honors the opening battle in the Revolutionary War, is a popular tourist attraction in Lexington.
Lincoln, a town located in Middlesex County not far from Lexington, is also one of the filming sites of the movie. The town of Lincoln is known for its colonial history. Some sequences for the movie were filmed in Devens, a census-designated place. It lies in the towns of Ayer and Shirley (in Middlesex County) and Harvard (in Worcester County) and is also a regional enterprise zone. The movie was shot in the Ayer-side of Devens.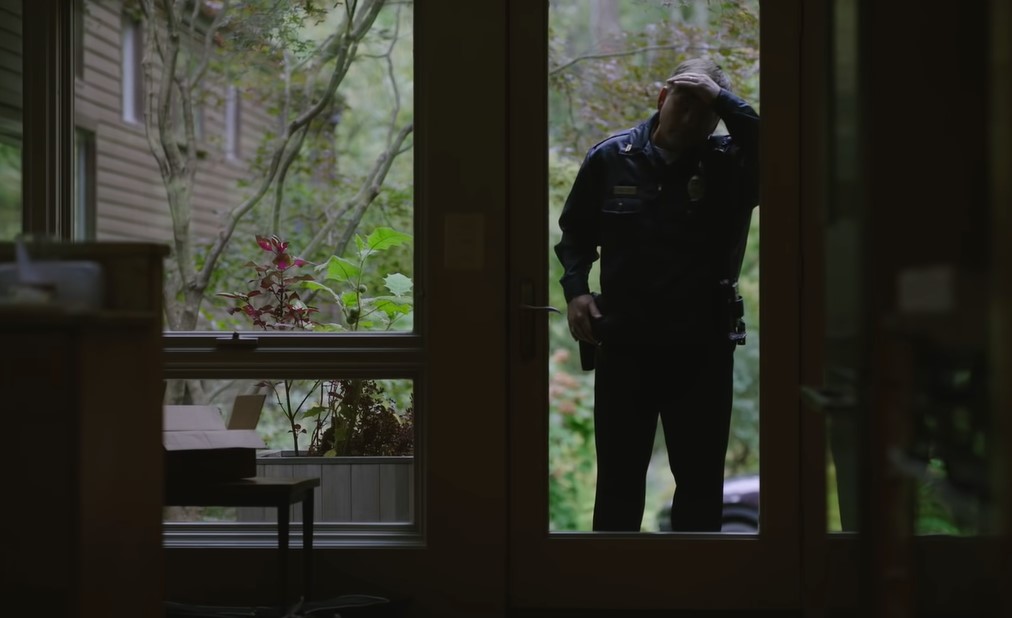 The makers likely chose to film the movie in Middlesex County due to its suburban locales. The house with various windows and glass panels in which John and his family live is a real house located in the county. In an interview with ScreenDaily, director Pascual Sisto explained the reason behind the decision to shoot in the house. "It was the fishbowl idea; the idea that it was like a shop window setting where you could see in from the outside, and it was very exposed. There's something Brechtian about it too that you're watching from the outside in, and the family is on display," he said.
Norwood, Massachusetts
The filming of the movie also took place in Norwood, a town located on the banks of the Neponset River in Norfolk County. The city is known for its lush landscapes and quiet suburban neighborhoods.