Created by Mary-Ellis Bunim and Jonathan Murray, MTV's 'The Challenge' is a reality television series that has entertained viewers since the late 90s. Its thirty-seventh season, titled 'The Challenge: Spies, Lies & Allies,' features alumni of some of the most popular reality television shows who are pitted against one another in mentally and physically taxing assignments that push them to their limits.
The contestants try to survive elimination and perform complex challenges to emerge as the winner and win the $1 million prize. If the picturesque seaside natural locales that serve as the backdrop of season 37 of the MTV show piqued your interest, and you wish to learn more about the filming locations, we have got you covered.
The Challenge: Spies, Lies & Allies Filming Location
The thirty-seventh season of the reality television series was filmed mainly in Croatia. Situated on the Adriatic Sea, the European country is home to over 4 million people and is one of the most popular tourist destinations in the world. Although Croatia's film industry is not a major one, thanks to the subsidies offered by the government, it manages to produce about five to ten movies annually.
Despite the challenges, two-time Academy Award-winner Branko Lustig, the Croatian film producer, managed to leave an indelible mark on the global film industry with the epic historical drama movies 'Schindler's List' and 'Gladiator.' So, regardless of its relatively minor entertainment industry, the country is no stranger to film and television production projects. We decided to dig deeper and gather more information about the specific filming location of the show. Here's everything we can find out.
Vrsar, Croatia
The principal photography of 'The Challenge: Spies, Lies & Allies' took place in Vrsar in Istria. Situated just a few kilometers away from Poreč, the historic seaside town is a well-known summer destination that attracts people from neighboring regions and overseas alike.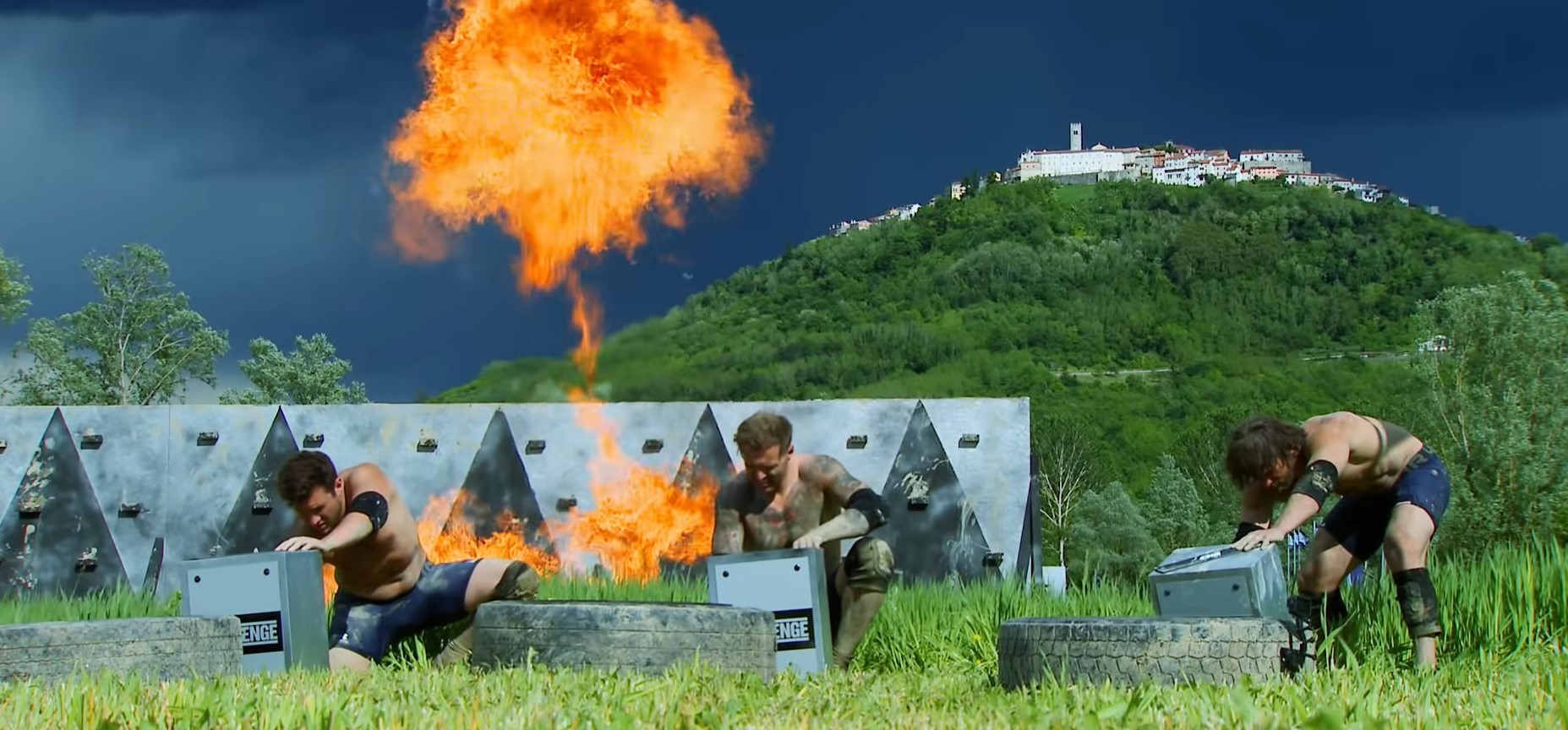 The cast and crew were spotted filming some scenes on the coastal locations of the city. The stunning sunsets and large campsites offered the ideal backdrop for the physically taxing challenges performed by the contestants of the thirty-seventh season of 'The Challenge.'
New York City, New York
Although Vrsar served as the primary filming location for the series, the aftershow of the thirty-seventh season was shot in New York City. One of the biggest centers of independent film production, the Big Apple is often referred to as the world's media capital. Each year, the city produces over 200 films and is one of the most sought-after shooting destinations in North America.
Read More: Where Is The Challenge: All Stars Filmed?