Slasher horror meets time travel in Amazon Prime's 'Totally Killer,' which revolves around the infamous Sweet Sixteen Killer who returns after more than three decades on Halloween night to murder another teen. The Nahnatchka Khan directorial follows 17-year-old Jamie who goes against the will of her overprotective mother and confronts the masked killer. While on the run for her life, she somehow manages to travel back in time to 1987, the year when the Sweet Sixteen Killer claimed his three original victims.
Upon finding herself in the unfamiliar culture of the 1980s, Jamie joins forces with her teen mom in order to take down the killer and prevent the killings from happening, but she must avoid being stuck in the past forever. The horror comedy film features impressive onscreen performances from a group of talented actors, including Kiernan Shipka, Olivia Holt, Julie Bowen, and Randall Park. Set in two different timelines, the subtle yet significant transition in the setting of the same locations is bound to strike some questions regarding the actual filming sites in the minds of the viewers. If you are one such curious soul, we have got you covered!
Totally Killer Filming Locations
'Totally Killer' was filmed in its entirety in Canada, but mostly in Greater Vancouver. As per reports, principal photography for the Kiernan Shipka starrer got underway on May 11, 2022, and continued for over a month or so, before wrapping up in the last week of June of the same year. Now, without much ado, allow us to take you through all the specific locations that make an appearance in the slasher movie!
Greater Vancouver, British Columbia
All the pivotal sequences for 'Totally Killer' were taped in Greater Vancouver, a metropolitan area with the eponymous city being its urban center. The filming unit reportedly took over various streets and neighborhoods of the city of Vancouver during the production process as they lensed several important interior and exterior scenes on location. First and foremost, Templeton Secondary School at 727 Templeton Drive in Vancouver was transformed into Vernon High School.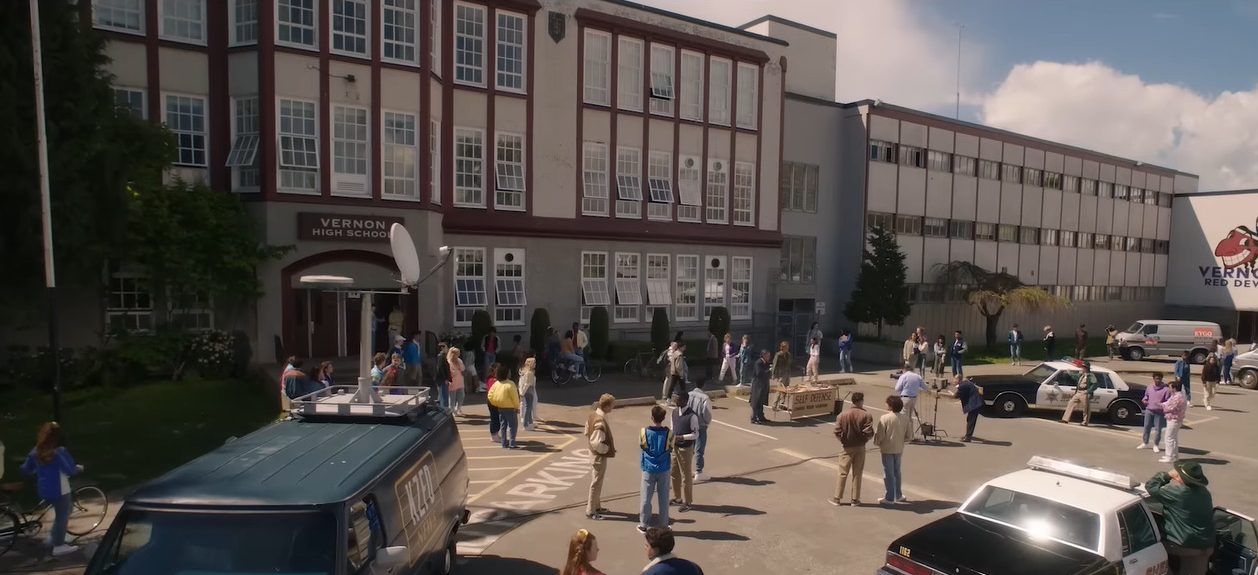 Moreover, the property at 1122 West 26th Avenue in Vancouver served as the exterior of the protagonist's house in 'Totally Killer.' In the meanwhile, the cast and crew members were spotted around 49th Avenue and Butler Street in Vancouver shooting a few key portions as well. Furthermore, the director and her team utilized the facilities of the Bridge Studios at 2400 Boundary Road in the city of Burnaby. Sprawling across 15 acres, the film studio complex is home to 13 different sound stages, production offices, meeting rooms, exterior Green Screen Permanent rigging points, parking spots, and managed IT services, all of which make it a suitable filming site for different kinds of projects.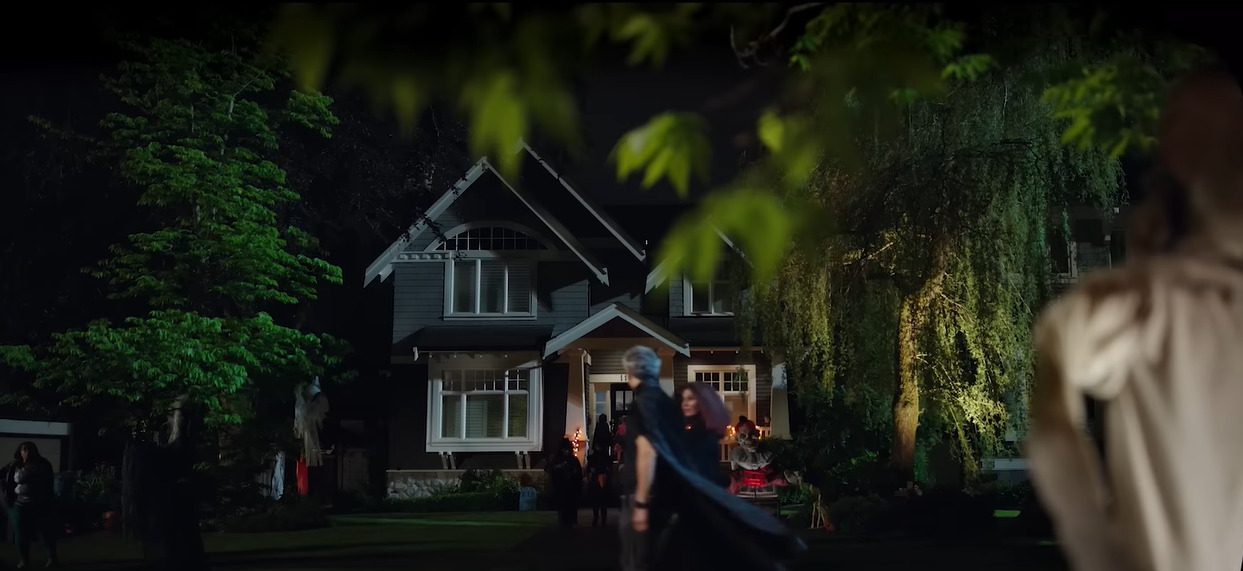 The cinematographer, Judd Overton, sat down for a conversation with No Film School in early October 2023 where he was asked about the movie's most challenging sequence to shoot. Overton replied, "I mean, every scene's a challenge, and especially as we know, it's time that's always your enemy. Also, we shot in Vancouver over the summer, and the whole film is set at night. We had some built-in challenges there." To conclude, Overton further stated, "…I think the most challenging or even the most exciting stuff was the set pieces and the action sequences that we did. We spent a lot of time on those, and we really planned them out so that there was almost no way we could fail."
Read More: Best Slasher Horror Movies on Netflix