It is time to feel the need, the need for speed, once again with 'Top Gun: Maverick'. The sequel brings back Tom Cruise as Maverick, the hotshot naval air pilot, who is not afraid to push his aircraft, and himself to the limit, while engaging enemies, or training for war. The sequel sees Maverick testing himself again, determined to keep flying. He trains a new crop of pilots, among whom is Rooster, the son of his late partner, Goose. Ultimately, Maverick has to face his deepest fears as he finds himself on a mission that might require the ultimate sacrifice.
'Top Gun: Maverick' is a stylish movie, and most of it is because of the locations where it has been shot. The movie shows us some stunning vistas from up in the air, as intense dogfights break out. Being an army movie, there are military bases that play an important role and have their significance to the story. Now, you might be wondering about where these stunning landscapes and military bases are, where 'Top Gun: Maverick' plays out. We have got you covered in that regard.
Top Gun: Maverick Filming Locations:
'Top Gun: Maverick' has returned to San Diego, California, for the sequel. While the places might be different in the new movie, those who have watched the original will know how big a role San Diego plays, location-wise, in the film. Apart from San Diego, the crews have been seen aboard aircraft carriers, including USS Theodore Roosevelt and USS Abraham Lincoln.
Apart from that, other filming locations include Lemoore and Lake Tahoe in California. While production work started around March 30, 2018, the principal photography went on until April 2019. Naturally, you will be wanting some specifics about the filming locations, including the possible scenes that were filmed there, and we are here to provide exactly that.
San Diego, California: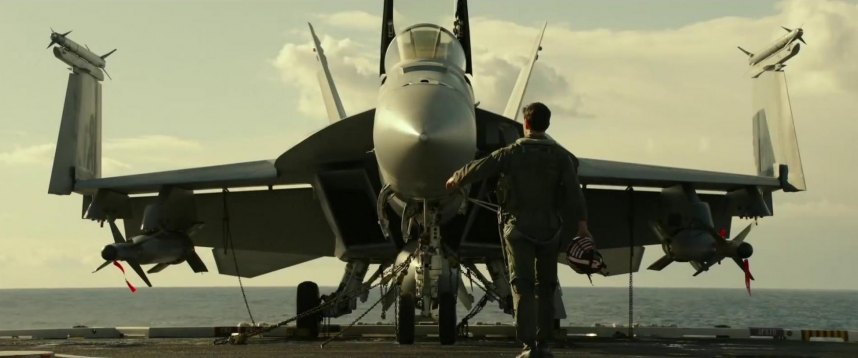 'Top Gun: Maverick' has evidently made San Diego its home again, as Tom Cruise was spotted outside the main gate of the Naval Air Station North Island on Coronado while filming scenes for the sequel. Reportedly, Cruise also shot a motorcycle sequence in the base, which is most likely the image of him riding along the runway.
According to reports, some shooting might have gone on around Point Loma, as is evident from Cruise's social media post.
USS Abraham Lincoln, which shifted home from Norfolk, Virginia, to San Diego, is also seen in the movie. Air operations involving F/A-18 Super Hornets have been shot on the deck. USS Theodore Roosevelt in San Diego was also used for shooting some of the scenes. An F-14 Tomcat was reportedly borrowed from the San Diego Air and Space Museum for the shoot during February.
Notably, the people behind the film commented on how it was not possible to go out to sea on one instance, due to a technical flaw, which required some creative filming, in order to leave out the San Diego skyline.
Lake Tahoe, California: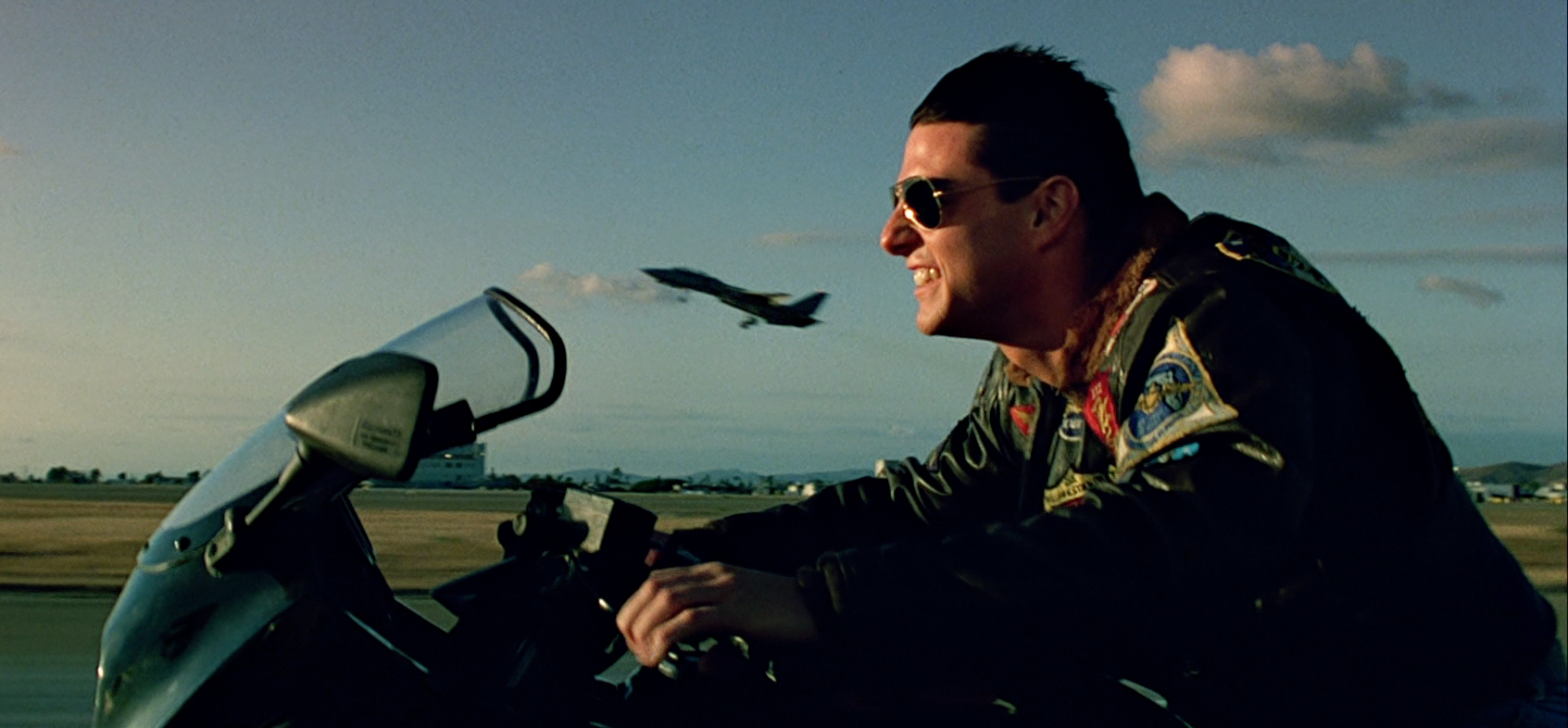 Northern California got its taste of some action as well, as Cruise was spotted filming for some scenes around South Lake Tahoe. The sequences seemed pretty intense, requiring the actor to sprint through a forest, and ride his bike along the runway. Notably, Cruise seems to have ridden a Kawasaki Ninja HR, or the super-fast HR2 track bike, for the scene.
However, as per reports, not every scene shot here has blood-pumping action, since there is also a scene reportedly, which sees Cruise's character Maverick engaging in dialogue on top of a mountain that overlooks the Lake Tahoe Airport. The filming at Lake Tahoe lasted for around two weeks with the airport witnessing a lot of fighter planes landing.
Apparently, when filming went on at the Washoe Meadows State Park in Meyers, low flying helicopters and non-toxic smoke was involved in the scenes. South Shore was officially named as a location for 'Top Gun: Maverick' at the Tahoe Chamber Blue Ribbon Awards.
Naval Air Station, Lemoore, California: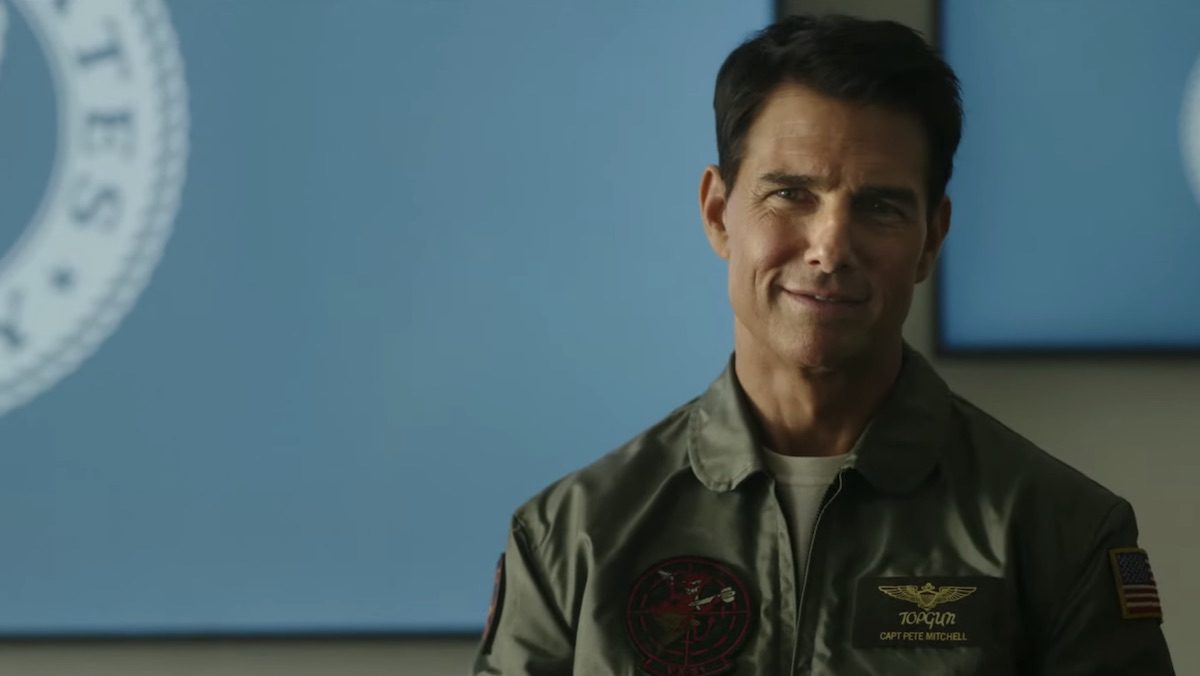 Residents of Central Valley too saw Cruise shooting for the movie at the Naval Air Station in Lemoore. According to reports, the filming there includes air combat sequences, with pilots helming F-18 E/F Super Hornets and the new F-35 Strike Fighters.
It was quite a spectacle when reports said that Cruise had been seen at San Joaquin Valley. However, the professional actor did not spend much time in Lemoore. In fact, he did not spend a single night at the base, wrapping up filming as fast as possible.
As it is evident, the crew behind 'Top Gun: Maverick' has worked closely with the navy, accessing their carriers and bases to lend an aura of authenticity to the action that plays out. For other locations, they have smartly chosen stunning landscapes so the visually rich scenes make an impact as the action unfurls against breathtaking backdrops.
Read More: Where to Stream Top Gun?