'White Christmas' is a 1954 musical that has etched its way into the public's heart and remains to be a traditionally viewed holiday flick for several families. The highest grossing movie of the year, 'White Christmas' was a resounding success and starred notable actors like Bing Crosby, Danny Kaye, Rosemary Clooney and Vera-Ellen. The movie was praised heavily for its high-resolution cinematography and its casting.
Apart from its warm premise and simplistic nature, the movie is remembered for its charming portrayal of Vermont which captured the holiday spirit aptly. You might be wondering where the picturesque locations of the movie are, and we have got the answers. However, they might be slightly disappointing…
White Christmas Filming Locations: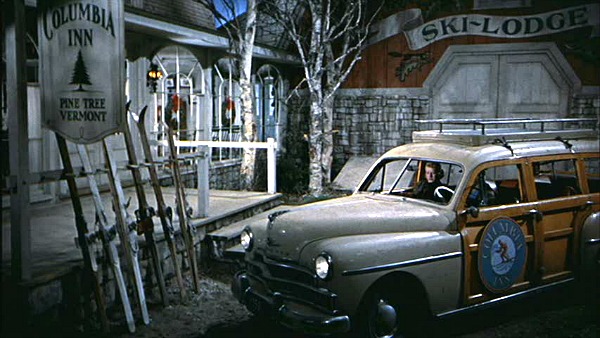 'White Christmas' is set in the pristine state of Vermont. The snow-capped region enjoys significant attraction thanks to the popularity of 'White Christmas.' Numerous families visit the hilly region during the holidays to view its spectacular forests that glisten with snow. It provides a feeling of Christmas like no other place in the United States.
The movie's story takes place in a town called Pine Tree. However, that town is entirely fictional and does not exist in reality. The only place you can view it is in the musical that several people revisit every year. The film portrays Vermont as a quaint, rural place with a rather peaceful aesthetic.
Here is where the movie was actually shot at:
Paramount Studios, California: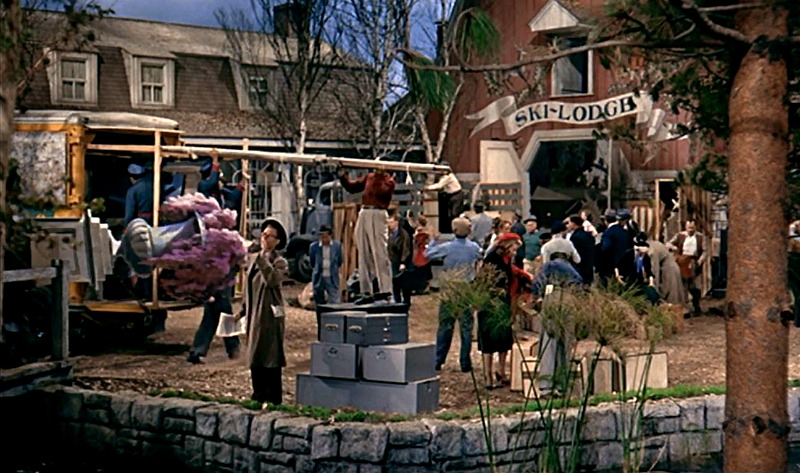 As mentioned earlier, the setting of Vermont was entirely faked in 'White Christmas.' Most of the filming took place in Paramount Studios in Hollywood, Los Angeles. It is just one out of many movies that are set in Vermont, but not actually filmed there. Some examples of such films include 'The Jacket' which was filmed in Canada, 'State and Main' which was shot in Maine and 'Hope Springs' which was also shot in Canada.
When the movie was shot, most big budget productions preferred shooting at sets. It was logistically easier as crews and equipment tended to be larger than they are today and requirements for shooting a movie were considerably high (in terms of manpower and technological equipment). Instead, many filmmakers would use establishing shots that were actually filmed in Vermont and add them to the movie in the post-production phase.
Shooting on location only started to gain traction post the 1960s. However, there were still tons of challenges that remain to be present even today. In the 21st century, low-budget movies can be easily filmed on location with small crews, thanks to advances in technology and institutionalization of location filming. However, changing weather is still a concern for filmmakers.
The state's climate quickly changes from a bright, sunny day to dusky and cloudy in no time. This has turned out to be quite challenging for cinematographers who seek to maintain the same color palette for the entire film. Moreover, reproducing the exact lighting also becomes tough when re-shoots are needed for a particular scene. In addition, there were other challenges like availability of filming crews and warehouse space for interior shots.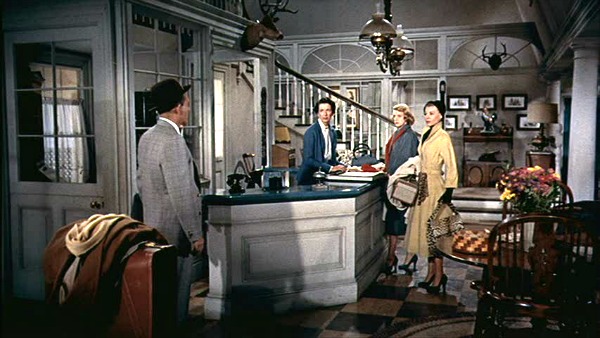 However, 'White Christmas' managed to ace the Vermont setting despite not actually filming there. Moreover, it also gave the impression that the region was a great place to spend the holidays in. The fictional Columbia Inn was rumoured to have been built from the remains of the sets of the movie, 'Holiday Inn.'
20th Century Fox Studios, Los Angeles
Apart from Paramount Studios, the movie was also filmed at the 20th Century Fox Studios which is also located in Los Angeles, California. It is here that the movie's train station scenes were filmed.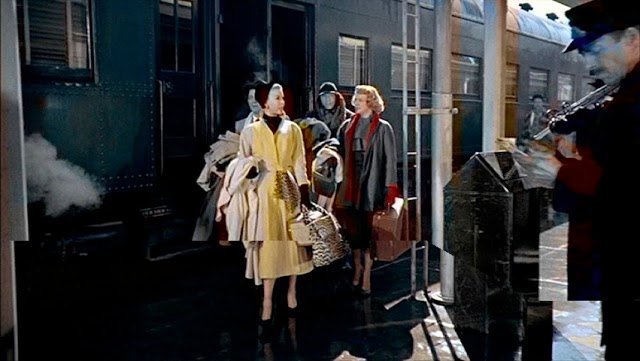 In the movie, the train station is seen when Judy and Betty Haynes, a couple of sisters are heading to Pine Tree, Vermont. There is also a musical number that takes place on the train station: a reprised version of "Sisters" sung by Danny Kaye's character, Phil in the movie.
As described above, neither the town, Pine Tree nor Columbia Inn are real places and both of them were shot at a sound-stage in Paramount Studios, California. Regardless of that, it doesn't change the fact the places have become iconic and many families often enjoy revisiting the fictional locations every Christmas as a form of tradition.
It is interesting to know that 'White Christmas' was the first movie to be released in VistaVision. The technique provided a higher resolution experience and was a wide screen variant of the 35mm film. The technology became obsolete in only seven years however as better shooting methods came along. However, many European and Japanese filmmakers continued to use it. More notably however, the first three 'Star Wars' movies utilized the VistaVision format to added high resolution special effects.
Read More: Where Was Elf Filmed?