Created by René Echevarria and Travis Beacham and based on a spec script Beacham wrote for an unproduced film, 'Carnival Row' predominantly revolves around the love story between Rycroft "Philo" Philostrate (Orlando Bloom), a military veteran turned police inspector, and Vignette Stonemoss (Cara Delevingne), a fae refugee. Philo is secretly a half-fae and initially has no idea who his parents are. As the first season progresses, the identities of his parents become two of the mysteries that Philo solves. Here is everything you need to know about it. SPOILERS AHEAD.
Who Are Philo's Father and Mother?
Philo grew up as an orphan at the Light of the Martyr Foundling Home under the care of Headmaster Costin Finch and other teachers, not knowing who his parents were, though he presumably figured out that he was a half-fae quite early and kept it a secret.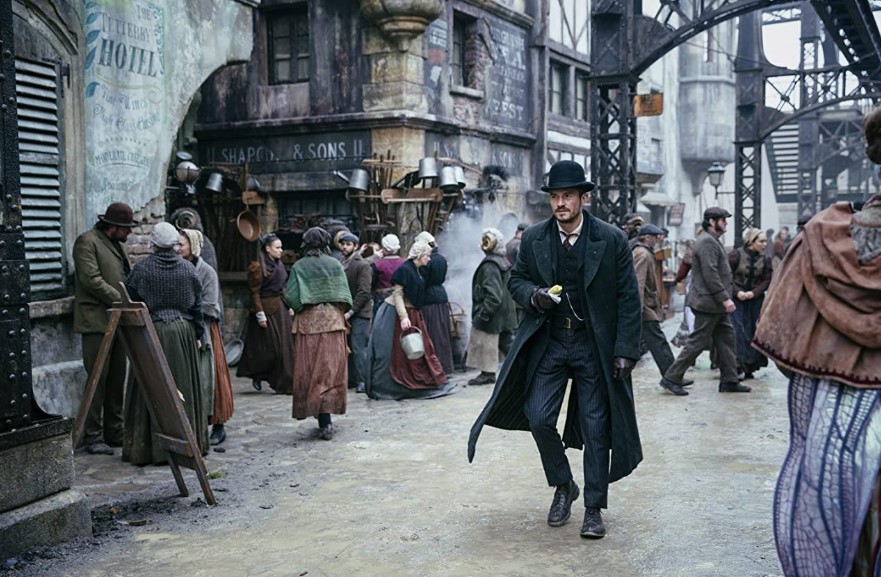 When Philo was born, he did have wings. But like other half-faes, his were too small, and he would have never been able to fly even if his wings remained on his back. A surgeon named Dr. Morange removed them from his body. This took a part of his identity from Philo, but it also allowed him to assimilate into society as a human, with the marks on his back being passed as childhood injuries.
Vignette is the first person to recognize what the marks are in years. They met in the continent of Tirnanoc during the war against the Pact. After returning to The Burgue, Philo joined the police force and continued to keep the fae part of him a secret. He even worked closely with Dr. Morange, not knowing that this man played an important role in how his life turned out to be.
At the start of season 1, fae singer Aisling Querelle is gruesomely murdered, and Philo is tasked to find the killer. In her youth, Aisling was an immensely popular singer in the high society of The Burgue. As the series progresses, Finch and Morange are also murdered in a similar manner. Philo eventually realizes that Aisling was his mother and that all three people were murdered because of their connection to him.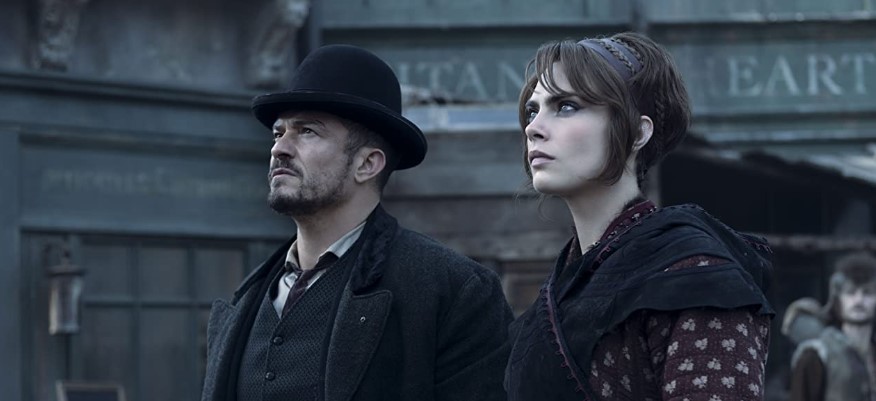 When Philo hears the recordings of Aisling's songs, it triggers a memory. He realizes that Aisling often visited him at the orphanage when he was sleeping and sang him lullabies. As he mourns the woman he never knew, he tells Portia, the widow he is in a relationship with, the truth about himself. Her reaction is that of revulsion, and she informs the police. Philo is subsequently arrested on the charges of killing his mother, Finch, and Morange.
Philo initially suspects that his biological father is behind the deaths. However, he is later taken to a remote village home, where he meets his biological father, who turns out to be Absalom Breakspear (Jared Harris), the Chancellor of the Burgue.
Much to Philo's surprise, Absalom accuses him of killing Aisling. Seeing the earnest rage and grief in the eyes of the older man, Philo realizes that Absalom didn't kill his mother. He manages to convince the Chancellor of the truth about himself, prompting the latter to start speaking.
Absalom met Aisling when he was still a countryside noble with little power and influence in the capital. On the other hand, Aisling was at the height of her popularity. They fell in love, and Absalom brought Aisling to the house where he and Philo are conversing in the present. Eventually, Absalom's father found out about them and threatened Absalom that he would hurt Aisling if he didn't end the relationship. And he did that and didn't realize that she was pregnant. Aisling later wanted to meet him one last time, likely to tell him about the pregnancy, but Absalom never showed up.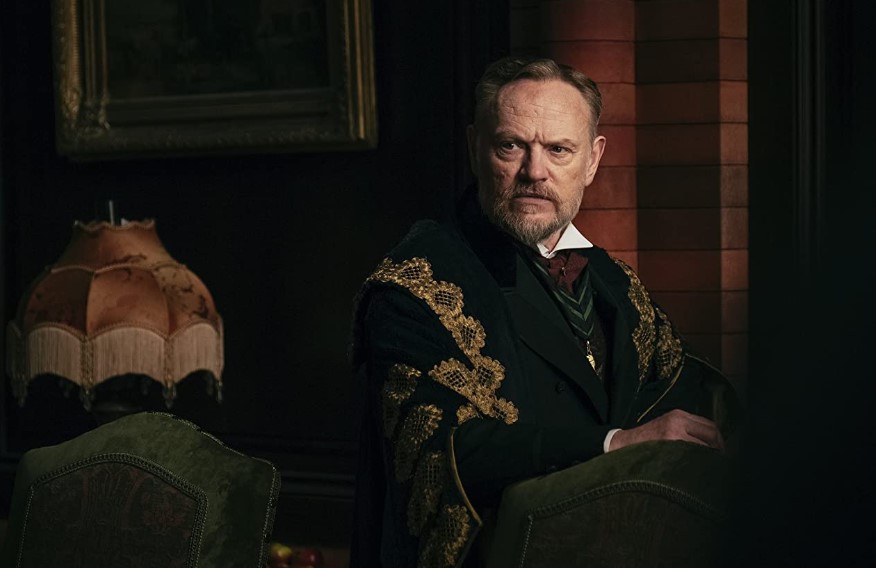 Because of his history with Vignette, Philo understands his father's actions, and he tells him that. It is now Absalom's turn to be surprised. It is later revealed that Absalom's wife. Piety, committed the murders after learning that Absalom has a son with another woman.
Read More: How Did Aoife Tsigani Die in Carnival Row?