Fantasy shows are produced by the dozen every single year, and while most of them get lost in the crowd, there are some which strive to make a mark with their out-of-the-ordinary storytelling. The Amazon Prime original series 'Carnival Row' is one such show. It centers around numerous mythical creatures who are not able to lead their lives in the areas where they have grown up. War has ravaged their homeland and now they are looking for shelter in a city. Now the residents of the city, as you'd expect, do not take kindly to the fact that they have to share the resources of their city with these strange creatures. They then try to keep these mythical immigrants at bay. The central characters in this big social issue are a human police officer and a fairy, played by Orlando Bloom and Cara Delevingne respectively. Despite their clans now fighting against each other, these two former lovers rekindle their romance.
There is some solid storytelling throughout the series. The backstories of each of these clans have been crafted meticulously. The one problem the series suffers from, though, is its over-ambitious nature. The makers try to pull off more than what they can deal with. However, if you enjoyed watching 'Carnival Row' and want to explore similar shows, then we've got you covered. Here's the list of best shows similar to 'Carnival Row' that are our recommendations. You can watch several of these series like 'Carnival Row' on Netflix, Hulu or Amazon Prime.
7. Buffy the Vampire Slayer (1997-2003)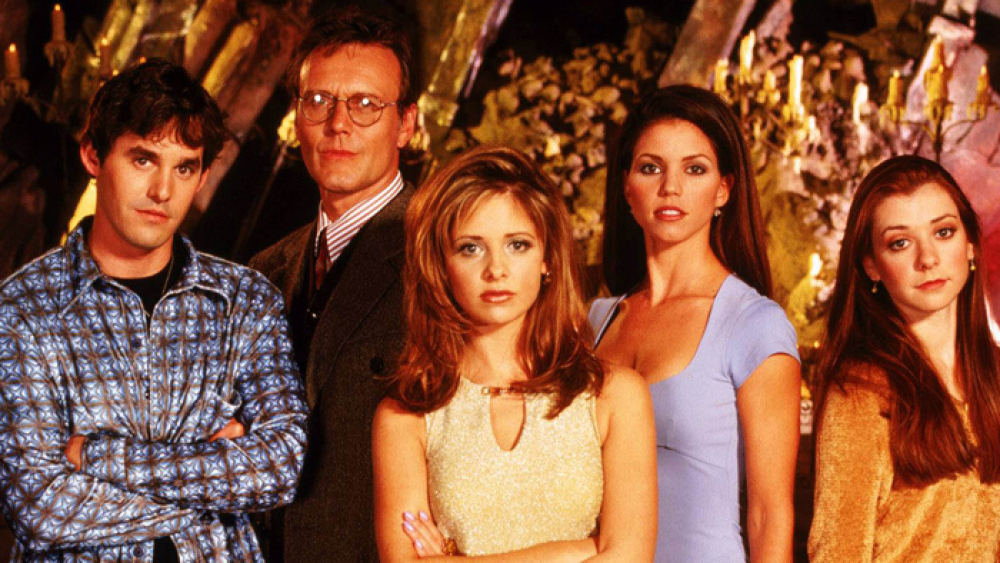 This series is actually inspired by a 1992 film of the same name. The story of 'Buffy the Vampire Slayer' centers around the eponymous character Buffy, who, besides being a student trying to lead a normal life, is also one among a chain of young women who are colloquially dubbed "vampire slayers". Their job is to protect the realm of the living from vampires, demons, and other sinister and dark forces. The narrative of the series mainly focuses on how Buffy manages to balance her life as a student and a vampire slayer at the same time. The series has had a huge impact on pop culture over the years and fans still simply can't stop talking about it. It is brilliantly acted and staged with great detail.
6. Angel (1999-2004)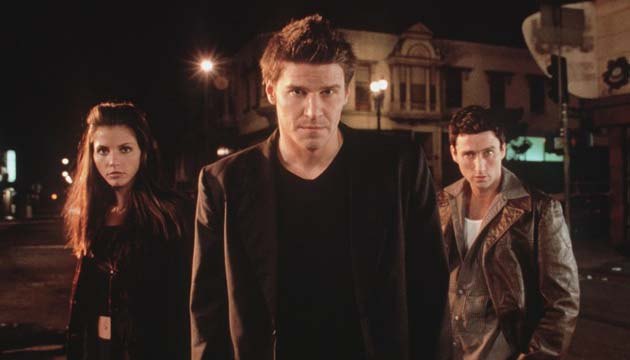 Buffy is such a popular character that there are bound to be spinoffs made from the series. This time, the story centers around Buffy's former boyfriend Angel, a vampire who leaves Sunnydale where he met Buffy for the first time and moves to Los Angeles. Angel believes that with this shift in base, he shall be able to do without those dangerous creatures which always kept him and his girlfriend busy. However, he comes across far more dangerous mythical creatures in LA which are tormenting the lives of several people in the city. It now falls upon Angel to give them advise on such situations and to protect them against such supernatural forces. While the series 'Buffy The Vampire Slayer' is based on a character who is going through her teenage years, 'Angel' focuses on a slightly older character and the social and personal problems relevant to his age. Just like 'Carnival Row', this series also pays homage to film noir with its settings, lighting, and cinematography.
5. A Discovery of Witches (2018-)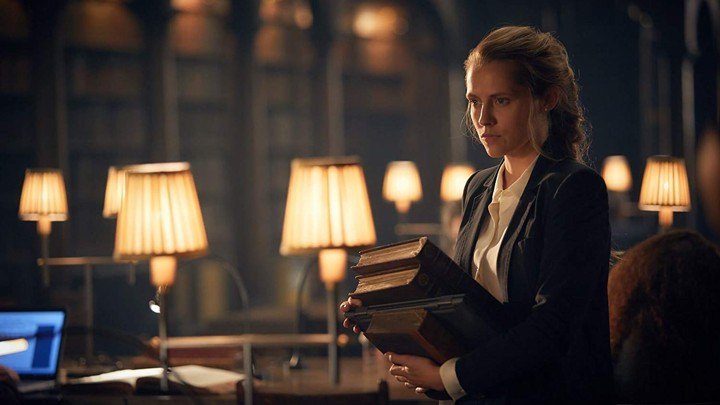 'A Discovery Of Witches' wonderfully incorporates a story about myths and folklore within a dramatic narrative about ordinary people we might encounter in our daily lives. Most of the characters in this series are mythical ones with strange superpowers but are also leading normal lives. The central character of the series is a woman called Diana Bishop. She is a historian who, at the beginning of the series, is not aware of the fact that she is a witch. At the Oxford University's Bodleian Library, she comes across a manuscript which can provide her with details about several magical and mythical creatures. When Diana is unable to solve the mysteries of the book alone, she is helped by geneticist and vampire, Matthew Clairmont. The two of them then set out on a dangerous journey to unravel the mysteries of the book. The series manages to tell a very humane story about its two leading characters despite being set in a realm where witches and vampires rule the roost. The performances are also impressive.
4. NOS4A2 (2019-)
F. W. Murnau's 1922 German Expressionist horror film 'Nosferatu' is the inspiration behind the name of this series, which is further adapted from a novel written by Joe Hill. The series centers around a woman called Victoria "Vic" McQueen. An artist by profession, Vic suddenly discovers that she has the supernatural ability to sense where the immortal Charlie Manx is. Manx is a ruthless creature who preys on little children and throws them into a realm of his own imagination called Christmasland. This is a place where Christmas celebrations go on eternally, and being unhappy is a punishable offense. It must be said that among many supernatural shows that we see, the concept of 'NOS4A2' is rather unique. The character of Charlie reminds us of psychopaths like Jason from 'Friday The 13th'. Moreover, the world that the makers of the series have created here is quite unique and fascinating.
Read More: TV Shows Like Murdoch Mysteries
3. Wynonna Earp (2016-)
Wyatt Earp was a legendary frontiersman of the wild west who was well-known for using his gun to tame some highly notorious criminals. The central character of the series in question, Wynonna, is his great-great-granddaughter who has inherited the 16-inch barrel special "Peacemaker" revolver which Wyatt famously used in most of his missions. With the said revolver, Wynnona has to defend herself and her hometown of Purgatory from the souls of all those criminals her great-great-grandfather had once killed. The series is built on a rather unique premise and manages to keep the audience hooked throughout its episodes because of the gritty, supernatural setting that it so meticulously portrays. The action sequences in this series are truly brilliant.
Read More: TV Shows Like Runaways
2. Witches Of East End (2013-2014)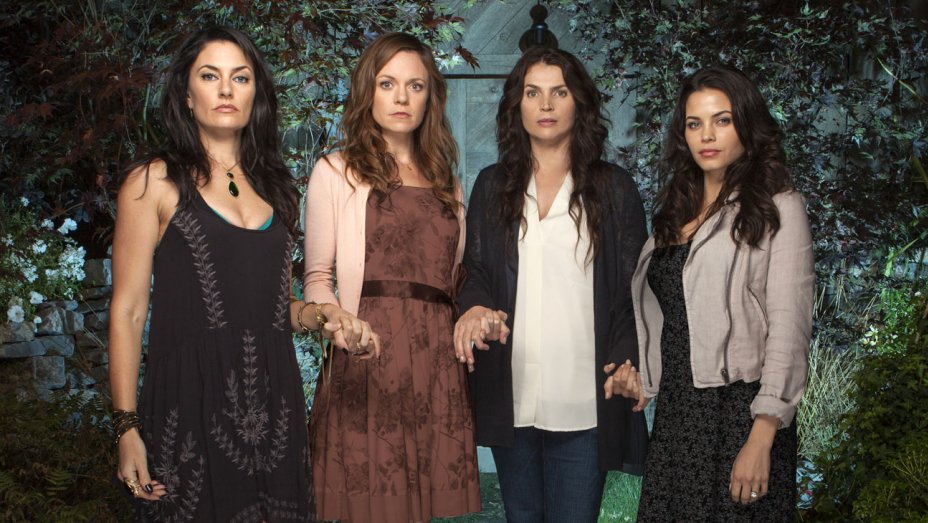 Nothing can be more maddening than not being aware of the superpower you have until quite late in your lives. This is exactly what happens to the leading characters of the series 'Witches At East End'. Freya Beauchamp (Jenna Dewan) and Ingrid Beauchamp (Rachel Boston) are two young witches who live with their mother and aunt and are completely unaware of the fact that they have got witch-like superpowers. However, when one of the girls starts going out with a guy, their mother, who is also a witch, reveals the secret to them. The series is quite funny but has a weak plotline which fails to explore various facets of the leading characters.
Read More: TV Shows Like Brockmire
1. Midnight, Texas (2017-2018)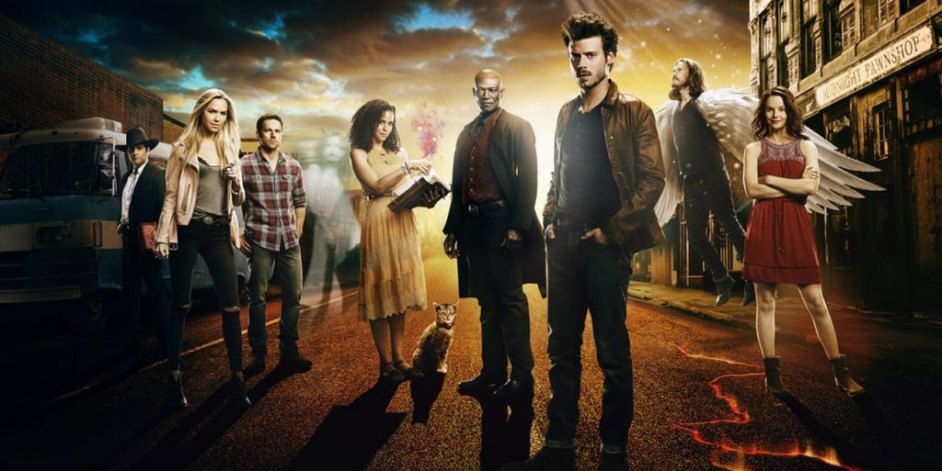 A young psychic called Manfred Bernardo is the central character of this series. It is the ghost of Manfred's deceased grandmother that tells him of this mysterious town called 'Midnight' in Texas, a place where all of the vampires, fallen angels, and witches have found shelter for themselves. After a lengthy journey, Manfred finally reaches Midnight where he is readily welcomed. This town becomes the safe haven for people whom normal society has rejected because they do not exactly fit the bill when it comes to being normal. Thus, this show based on supernatural creatures becomes something much more poignant and political than it may seem on paper. 'Midnight, Texas' does push the boundaries to a certain extent when it comes to supernatural shows, just like 'Carnival Row'. Immigration is a matter of great concern in the world today and the series manages to make some important commentaries about the same within its narrative.
Read More: TV Shows Like Midnight, Texas