Life is all about embracing the ups and downs, highs and lows and making sure that every time you look back at the worst days of your life, you regret none of it instead you laugh it all off. This is the only choice famed major league baseball announcer Jim Brockmire has after he breaks down in public while he is on the air after he discovers that his wife has been constantly cheating on him. He loses everything in one day, his wife, his career and most of all his sanity.
Years later, now being older and wiser Jim decides to get his life back together by first starting off with fixing his career and the only way to do that would be to get back to the booth where he has always belonged as an announcer. But things don't go as he had planned and he does find his way back as an announcer but this time in a small town for a minor league which is not even close to what he had envisioned. When it comes to the relationship side of things, Jim tries to give himself a second chance and gets into a complicated relationship with a strong drinking woman named Julia James. Things are finally starting to change for him, but are they changing for the better or Jim is just calling out for big troubles all over again in the future?
'Brockmire' is one of the funniest shows out there right now. It might sound like it has quite a serious undertone to it from the description above but trust me if nothing else on television is making you laugh these days, this one will for sure. From the public breakdown to his quest to fixing things up, all of it will make you crack up like crazy. If you don't believe me, you can go watch it for yourself. But if you have seen it already, you probably know that this show is one of a kind but that does not mean that there aren't other shows out there that almost come close to this one overall. There are a selected few that will make you laugh equally hard while you can enjoy the dramas that they present around one's mid-life crisis.
'Brockmire', being the great show that it is, is surely going to be around for a long time that you can watch it all over again anytime you want. In the meantime, there is no harm in testing out a few other shows similar to Brockmire. Scroll down to the list below that has some great comedy dramas which could make your life a bit more colorful and a lot less depressing. You can even watch several of these shows like 'Brockmire' on Hulu, Amazon Prime or Netflix.
15. Life In Pieces (2015)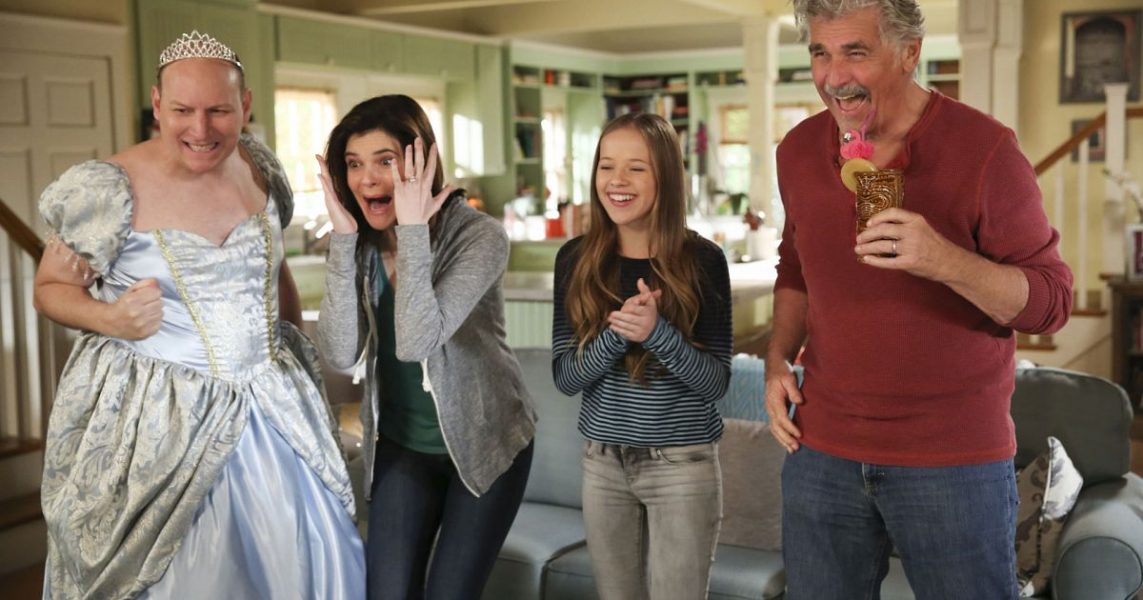 'Life in Pieces' is a CBS Network show that tells the same story of life in general from the different and hilarious perspectives of three different generations of a family. This unique show can be relatable for anyone out there because the characters of each generation, including the kids, have been very well written. It's one of the best family comedies out there and has an amazing cast which includes James Brolin who no doubt is just getting better with age. If you loved 'Brockmire', then this too deserves a chance, I don't see how you may be disappointed at all by this one.
14. Splitting Up Together (2018)

Sometimes you only realize the true value of something when it's gone. Lena and Martin who are parents of three kids have a similar story. When their marriage starts falling apart, they decide to split paths and move on with their lives while they take turns parenting their kids. But things get a little complicated when their separation, instead of making them more distant actually starts bringing them closer and might even fix their broken marriage. 'Splitting Up Together' manages to show what a healthy divorce actually looks like without even giving too much false hope. The comedy in this one may not be suitable for a younger audience but it still is a great show and with great characters. This one deserves a chance.
13. Living Biblically (2018)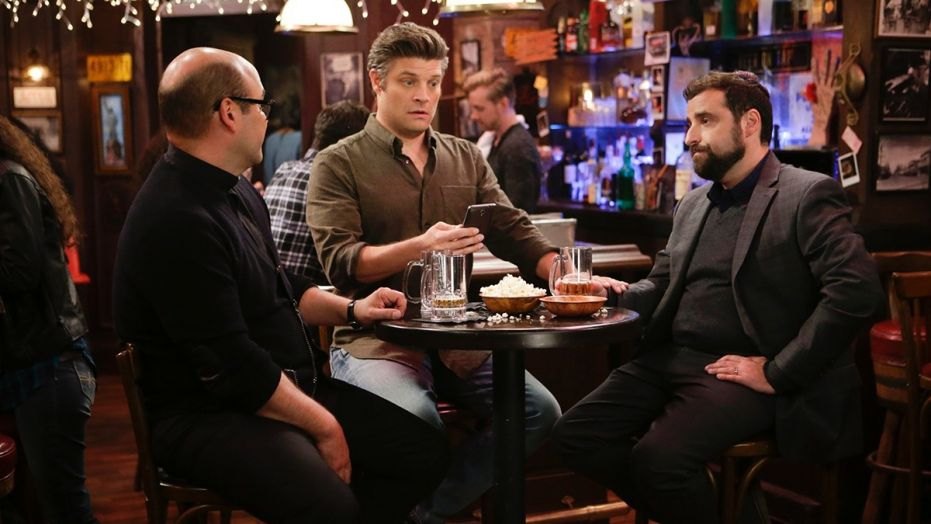 A film critic named Chip Curry decides to change his life a little by embarking on a spiritual journey after a few recent unfortunate events. He picks up the Bible and swears to stay true to everything that is written in it. But in the world that we live in today, it surely is not going to be easy for him to live up to his decision and that's when he and his wife start a "God Squad" that might just make his spiritual journey a bit easier. If you are not offended by the presence of religion in a comedy then you should give this light-hearted show a try.
12. Bent (2012)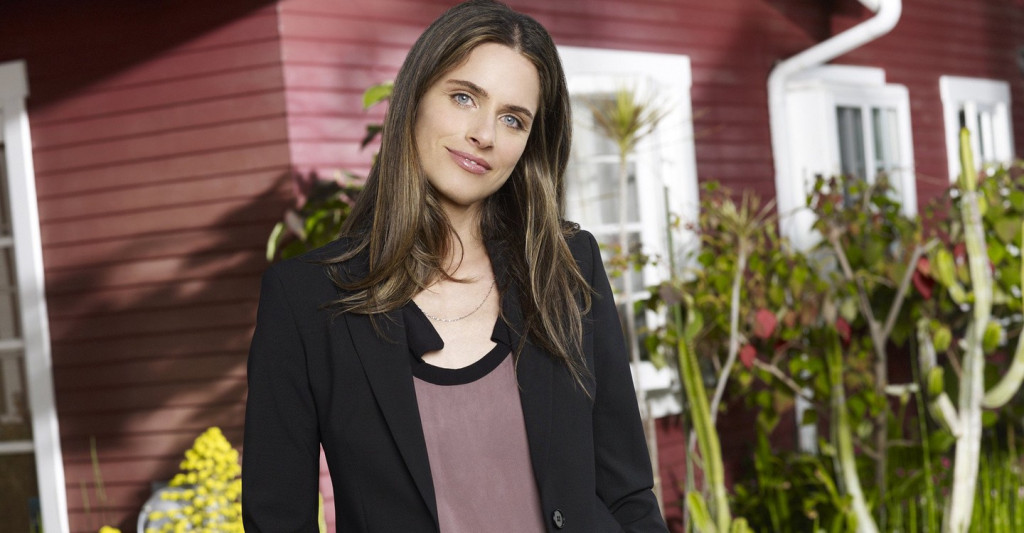 Alex, who is the protagonist of this show is a recently divorced, hardworking and highly ambitious lawyer. She is also the mother of a 10-year-old daughter named Charlie and will not let anything get in the way that will stop her from being who she wants to be. Pete is completely the opposite and is a gambling addict who is trying to get his life back together by working for a construction company. When Alex decides to move to a smaller new house with her daughter she hires Pete to renovate her kitchen. They may be the complete opposites on the outside but with time Alex realizes that Pete might just be the right guy for her after he starts to change her life in ways she had never known earlier.
11. Stan Against Evil (2016)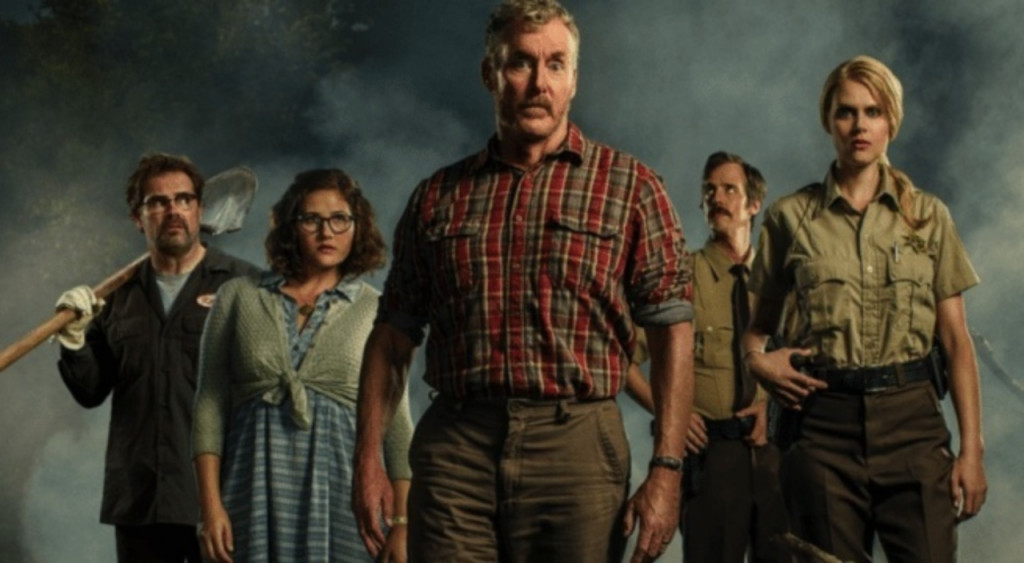 This horror comedy stars John C. Ginley from 'Scrubs' who plays the role of an old Sheriff forced to come into alliance with a new Sheriff named Evie Barett after they realize that the small New Hampshire town is being haunted by spine-chilling demons. The show gets better with time and makes you fall in love with the characters, all of him give brilliant performances. The demons too, look wacky and believable and the comedy will make you laugh out loud.
10. The Michael J. Fox Show (2013)
The storyline of this comedy show is very similar to that of 'Brockmire' and revolves around a news anchor named Mike Henry who is forced to quit his job after he is diagnosed with Parkinson's disease. After four long years, he finally decides to get back to his old life but obviously, things will not be the same anymore and Mike will have to learn to accept the struggles of his work and family life. The show manages to add some color to a dreadful disease with its light and subtle humor. If you admire Michael J. Fox then this adaptation of his life will inspire you and make you laugh at the same time.
9. Champions (2018)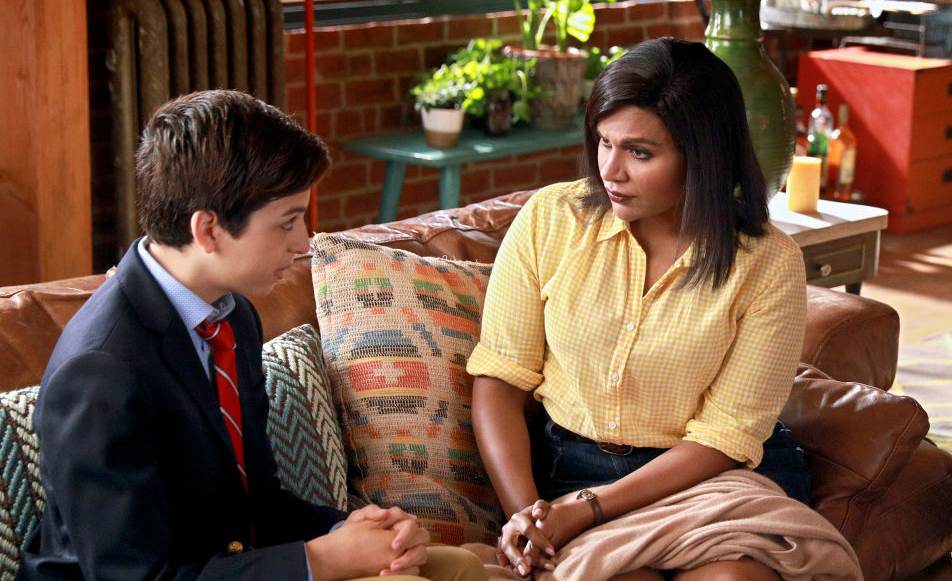 Vince and his brother Matthew seem to be having the time of their lives as they lead single lives and run Vince's gym. But things get really complicated when Vince realizes that he has a teenage son who now going to live with him for a long time which might force him to snap out of his laid back lifestyle. The intentional silly jokes and over the top acting make this one ridiculously funny. Every once in a while its good to watch something light that offers nothing more than some good cheap comedy.
8. Great News (2017)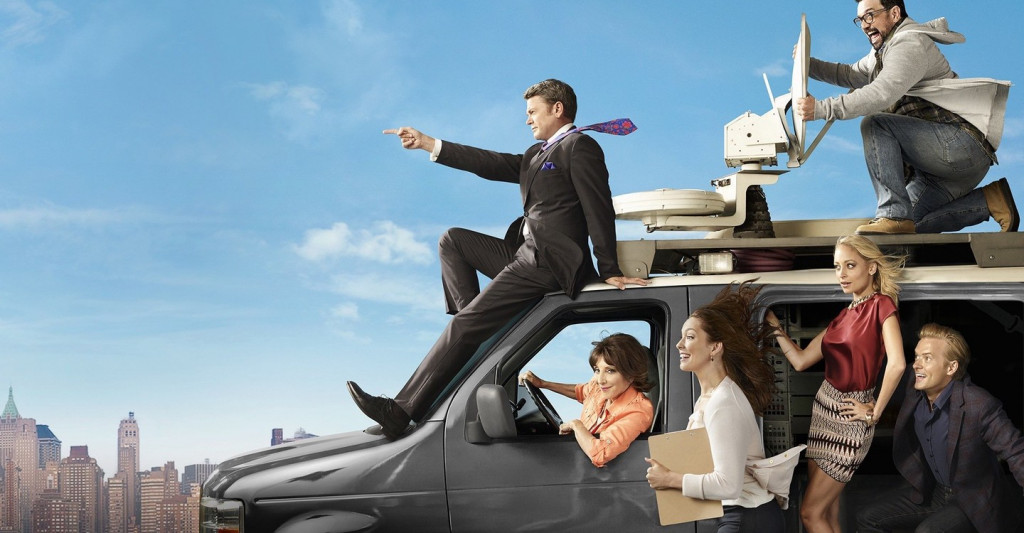 Set up in New Jersey this show is about a mother who out her relationship with her daughter to an ultimate test when she manages to land an internship at her daughter's news channel company and stats sharing the same workplace with her. Will she be able to sustain a positive relationship with her daughter while she makes a life for herself? Among all the other depressing shows out there in the online streaming world, this one is a happy and light-hearted comedy that will surely add some good positive vibes to your day.
7. Me, Myself & I (2017)
'Me, Myself and I' offers some promising and mature humor that most comedy shows fail to offer today. The show explores the life of a man with a formulaic structure where it takes the viewer on his journey through a span of 50 years, starting from his life as a 14-year-old in the year 1991, followed by a 40-year-old version of him which is set up in the present day and finally a 65-year-old future him in the year 2045. 'Me, Myself and I' takes you through the ups and downs of life while adding a dash of comedy here there that will surely warm your heart and at the same time make you laugh.
6. The Increasingly Poor Decisions of Todd Margaret (2010)
An American man named Todd Margaret takes up the job of running the sales team in an energy drinks company. The only problem is that he has no past experiences that qualify him to deal with the British culture and he knows absolutely nothing about sales. So as the name of the show goes, Todd Margaret does make some really poor decisions that lead to the most disastrous and hilarious consequences. This show will surely surprise you with its subtle and intelligent humor if you're not expecting much out of it right now. Surely deserves to be somewhere on top in this genre.
5. Getting On (2013)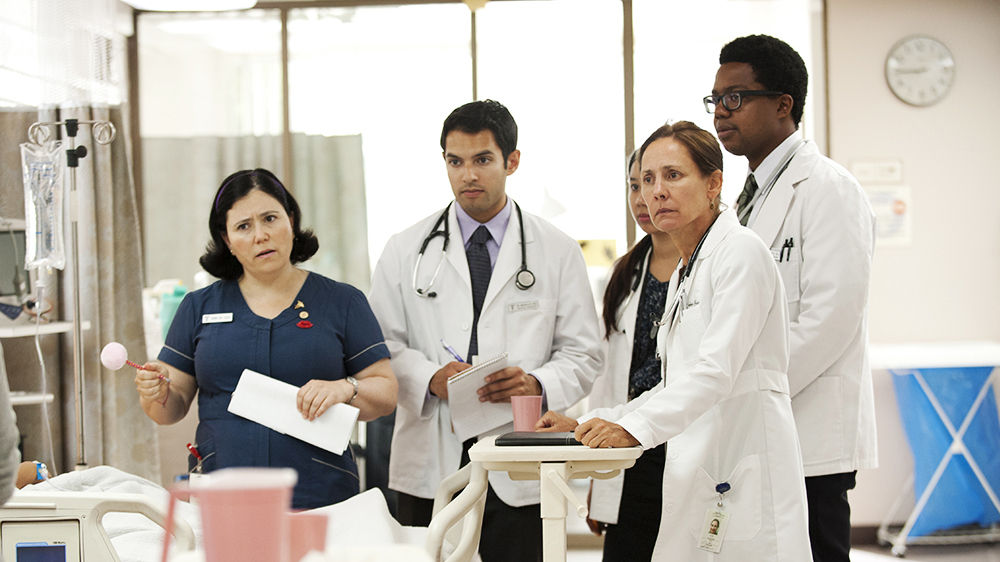 'Getting On' follows the dark comical lives of exploited nurses, disturbed doctors and anxious administrators set up in a geriatric extended care unit of a neglected hospital. This satire comedy shows the struggle of everyone working at this hospital as they try to deal with the harsh yet darkly hilarious realities of taking care of the elderly. This show is like a hidden gem that is yet to be discovered by most and holds great potential for the future. The honest comedy and surprisingly great performances by a purely new cast could make this one the next big thing in this genre.
4. Portlandia (2011)
Set up in Portland, this show gently parodies the laid-back lifestyles of those who reside in this Pacific Northwest City. This show is a little different from other comedy shows and goes out to poke fun at something that's a little unconventional. The jokes in this one might offend some but for others who keep an open mind and are not sensitive towards the varying humor of this show, will certainly fall in love with this one.
3. A.P. Bio (2018)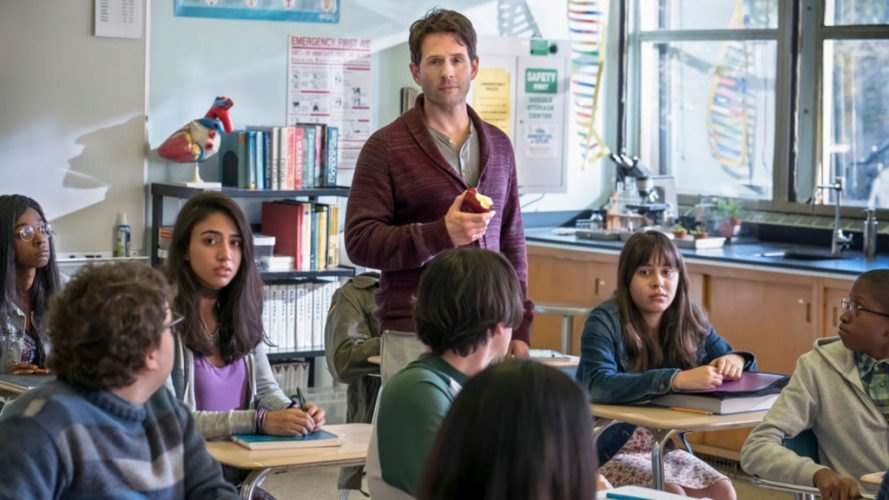 After a series of some really unfortunate events, a middle-aged man quits his job as a philosophy professor and takes up a new job of teaching AP Biology. He uses these students to get back on the people who had previously tried to harm him and ruin his life. This show is not at all realistic because of which it is has been highly criticized, but its a comedy and as long as it is entertaining it doesn't even matter if how close it is to real life.Keep no high hopes and watch this one solely for entertainment.
Read More: TV Shows Like Empire
2. Man With a Plan (2016)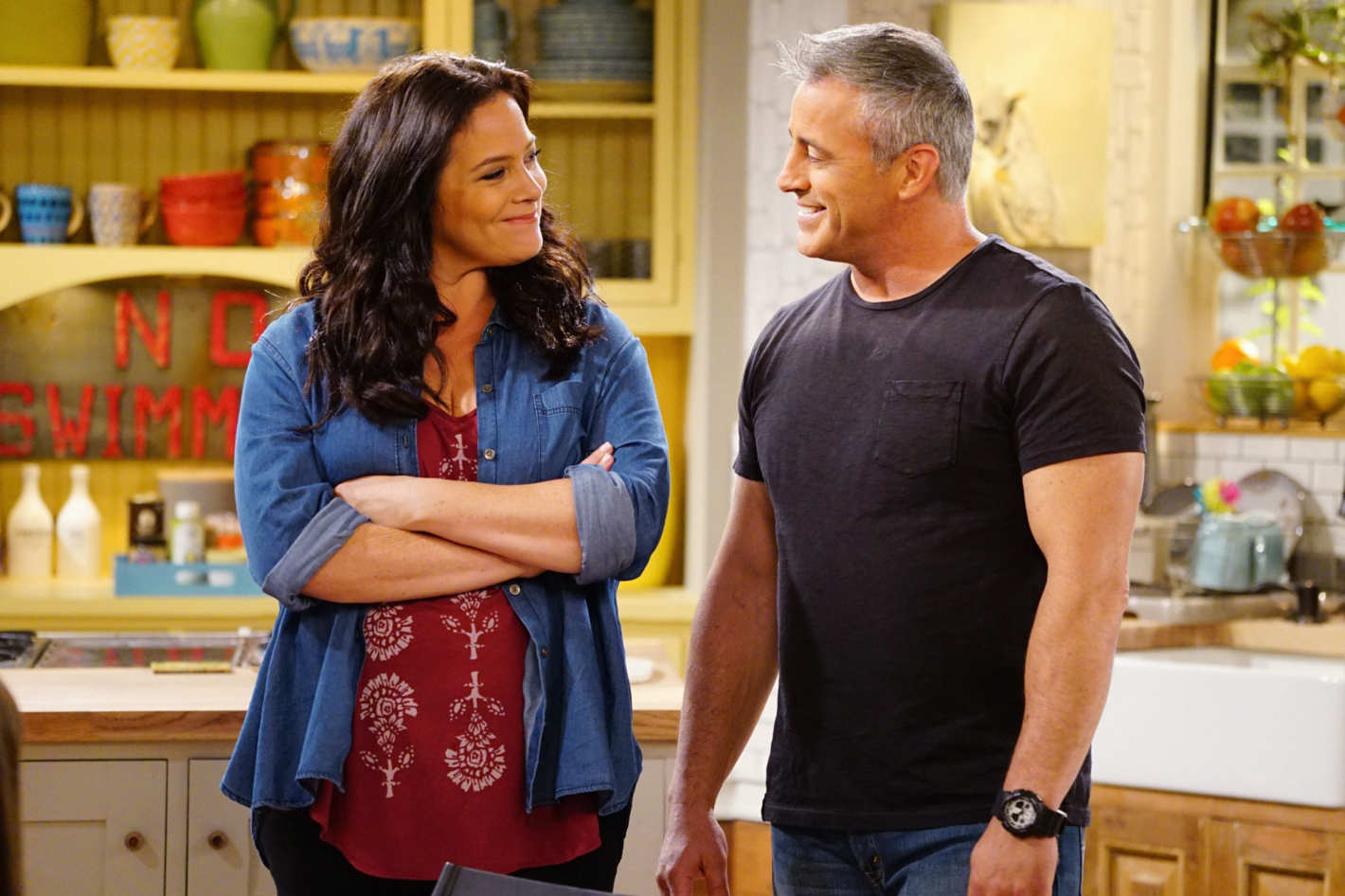 Starring Matt LeBlanc, this show revolves around the story of a dad who discovers that he had underestimated parenting all this while and discovers the harsh realities of managing his home after his wife decides to work again and he is left behind a home to look after his kids. This CBS original explores the funny ups and downs of married life through the eyes of a couple who switch their traditional roles of parenting and find a new meaning to their relationship and family life. This show has some funny one-liners and stories throughout the show that will be relatable for most people, 'Man With a Plan' surely deserves a watch.
Read More: TV Shows Like Good Girls
1. Life Sentence (2018)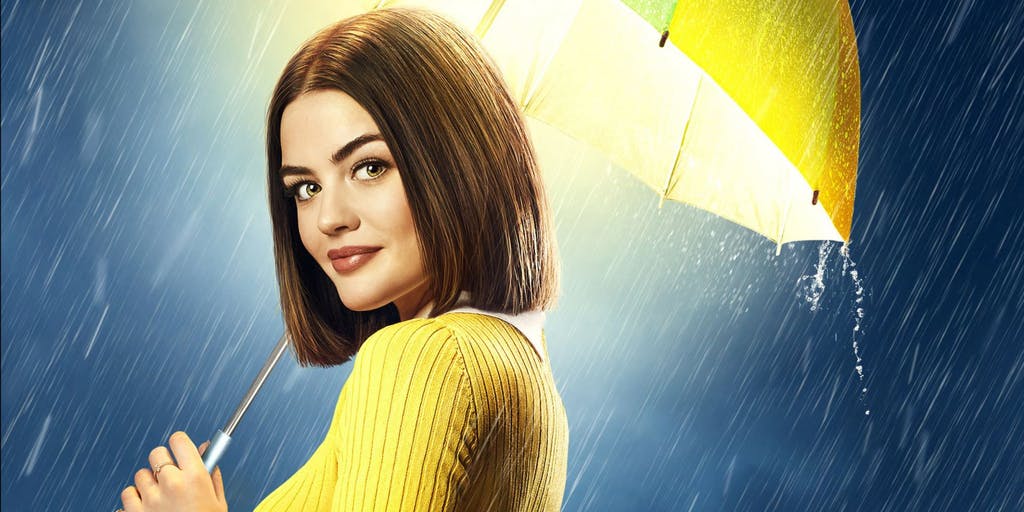 Stella decides to live the rest of her life like it is her last day after she is diagnosed with terminal cancer. But when she is miraculously cured, she is forced to reconsider every decision she had previously made and has to learn to fix all the mess that she has caused assuming that she would die soon. This show takes a different approach to cancer and should not be taken too seriously. It's just a TV show so try to suck in the great and hilarious experience that this one offers and enjoy.
Read More: TV Shows Like American Gods