The Old Gods and the New — does the phrase sound familiar? Yes? Game of Thrones? Right! But then, there's another show, which delves into the same theme, taking it a bit further and expanding on it in greater detail. And maybe (maybe not), you guessed it right again. American Gods — correct! Now, if you already know about it, all's well and good. But if you don't, allow me to give you a bit of a prologue.
American Gods — the fantasy drama series — is an adaptation of the novel with the same name written by Neil Gaiman — author of Sandman, The Ocean at the End of the Lane, and Neverwhere. It comes from developers Bryan Fuller and Michael Green, is produced by Fremantle Media North America and is distributed by Lionsgate Television. Season 1 episode 1 first aired on Starz on April 30, 2017. The plot revolves around the protagonist Shadow Moon (played by Ricky Whittle), who is released from prison and then meets the mysterious Mr. Wednesday (played by Ian McShane). After this, he becomes involved in a massive war between the Old Gods and the New Gods. Packed with Greek, Roman, and Norse mythology, this show transports you to another world — concealed within the present world we live in.
The critically acclaimed series was nominated for the 69th Primetime Emmy Awards as well as the 8th Critics' Choice Television Awards. It became an instant hit owing to its exceptional cinematography, mind-blowing performances from the cast, and its several twists and turns. Season 1 comprises 8 episodes and season 2 — also of 8 episodes — is set to premiere on March 10, 2019. Now, if you are reading this article, I am sure that you have already watched the show and you are looking for some similar titles that are packed with fantasy, suspense, and mystery. Therefore, here's the list of shows like American God that are our recommendations. You can watch several of these shows like American Gods on Netflix, Hulu or Amazon Prime.
10. Game of Thrones (2011)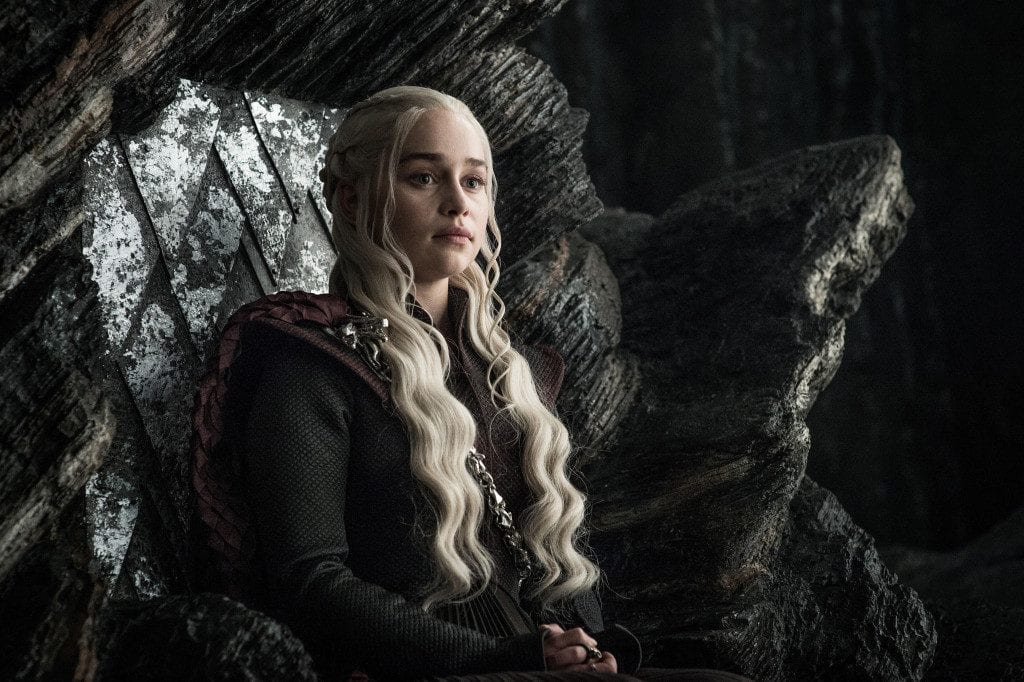 This is, of course, a no brainer. Game of Thrones — spanning over 8 seasons — with the final and eighth installment premiering on April 14, 2019 — has broken all records in terms of awards, international viewing, and critical acclaim. Created by David Benioff and D. B. Weiss, this fantasy series is based on George R.R. Martin's novel franchise – A Song of Ice and Fire. The show features an ensemble cast of talented actors such as Peter Dinklage, Emilia Clarke, Kit Harrington, Lena Hedley, Sophie Turner, Charles Dance, Maisie Williams, and Nikolaj Coster–Waldau — to name a few.
Packed with awesome locations, twisted plots, hardcore violence, messy politics and alliances, shocking deaths and betrayals, and frequent nudity, GOT takes us to the fictional kingdom of Westeros — where five prominent houses — the Targaryens, Starks, Lannisters, Tyrells, and Baratheons — wage war against each other — to win the Iron Throne. On the other hand, mythological entities such as the Night King and his army of Wights, dragons, and dire wolves, keep the viewers glued to their seats. GOT first aired on HBO in the US on April 17, 2011 and since then it has gone on to become one of the most watched shows ever.
9. Vikings (2013)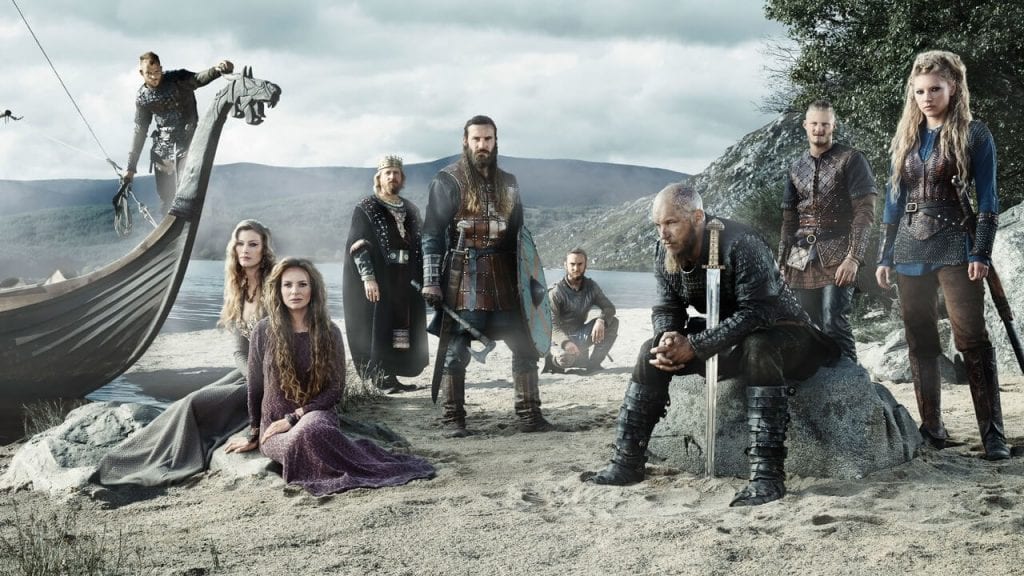 If you are fascinated with Norse mythology, then you must give Vikings a watch. This historical drama comes from the master of history series — creator and writer Michael Hirst. The first season of the 6-season series aired on History channel on March 3, 2013. The plot of Vikings follows the chronicles of the legendary and notorious farmer-turned-earl-turned-Scandinavian-king Ragnar Lothbrok — played by Travis Fimmel. He traveled across the seas to explore, raid, loot, and plunder the kingdoms of England and France. Ragnar dies in season 4, and the sequels document the chronicles of his sons and first wife – Lagertha. One important element shown in the series is the conflict between the Vikings and the Christians in terms of their beliefs on religion. The series takes a dig — with a few tweaks from original history — into how the Christians managed to convert a majority of Norsemen into following their religion. The 20-episode fifth season concluded in January 2019 and the sixth, final season is still under production — with a release date to be announced soon.
8. Hannibal (2013)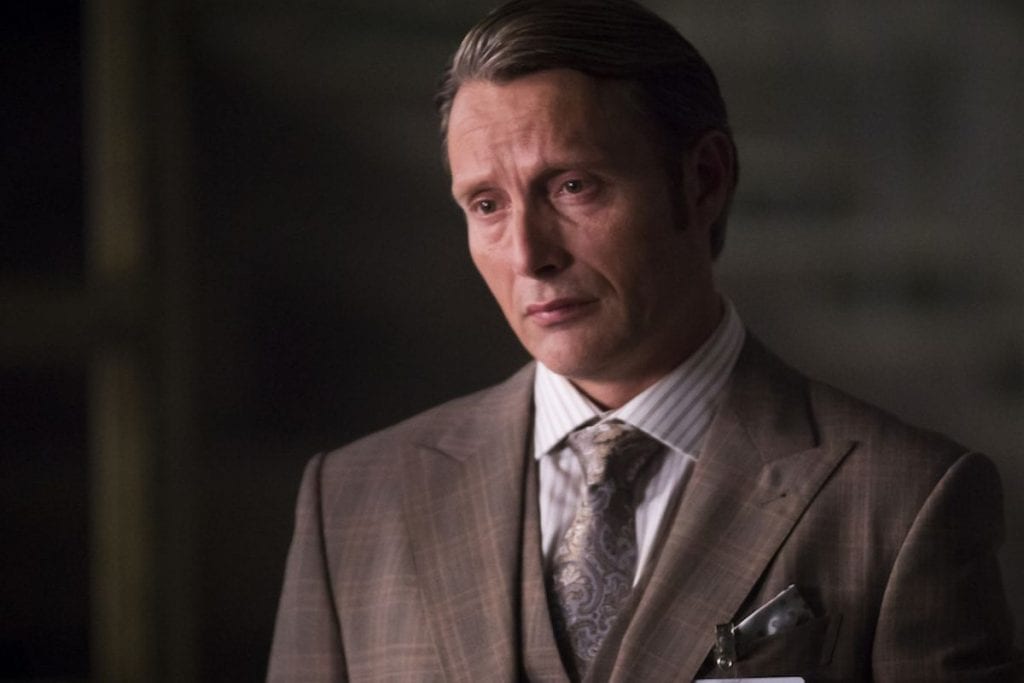 Coming from the creator of American Gods — Bryan Fuller — Hannibal is a psychological horror cum thriller drama — that first premiered on NBC on April 4, 2013. It is based on the protagonist – Hannibal Lecter – from the novels written by Thomas Harris. The series stars Hugh Dancy as Will Graham — an FBI official — and Mads Mikkelsen as Dr. Lecter. The 3-season show comprises 13 episodes each, with the finale premiering on August 27, 2015. This cult favorite series has been critically acclaimed by viewers and has also received several awards. The plot of Hannibal mainly follows Graham as he tracks down a serial killer in Minnesota — with the help of Lecter — who is a forensic expert but also a cannibalistic manslayer and a manipulator — yet unknown to the FBI.
7. The 100 (2014)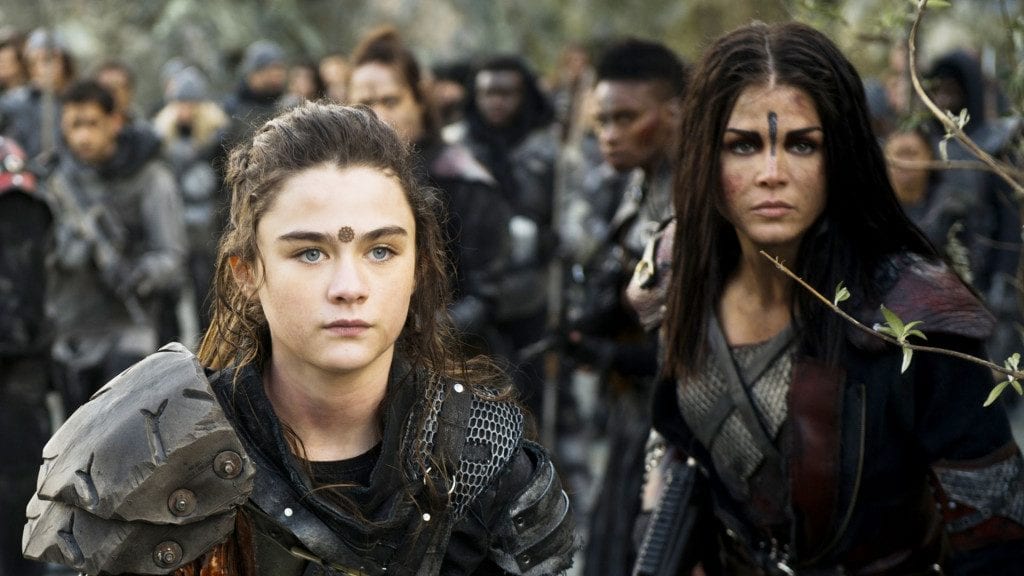 Another fantasy drama, The 100 is developed by Jason Rothenberg and is an adaptation of the novel with the same name written by Kass Morgan. This series comprises 6 seasons till date, with the first season being aired on March 19, 2014, on The CW. The plot is about a group of adolescents who have a criminal past and have survived a nuclear apocalypse that almost destroyed the world. They return from their space station– named the Ark — 97 years after the devastating event — to see if Earth is habitable yet. On arriving, they meet some still-surviving groups such as the Grounders, the Reapers, and the Mountain Men. What follows is a fight for survival among several attempts by the group to communicate and go back to the Ark. The sixth season of the series is scheduled to air on April 30, 2019.
6. Twin Peaks (1990)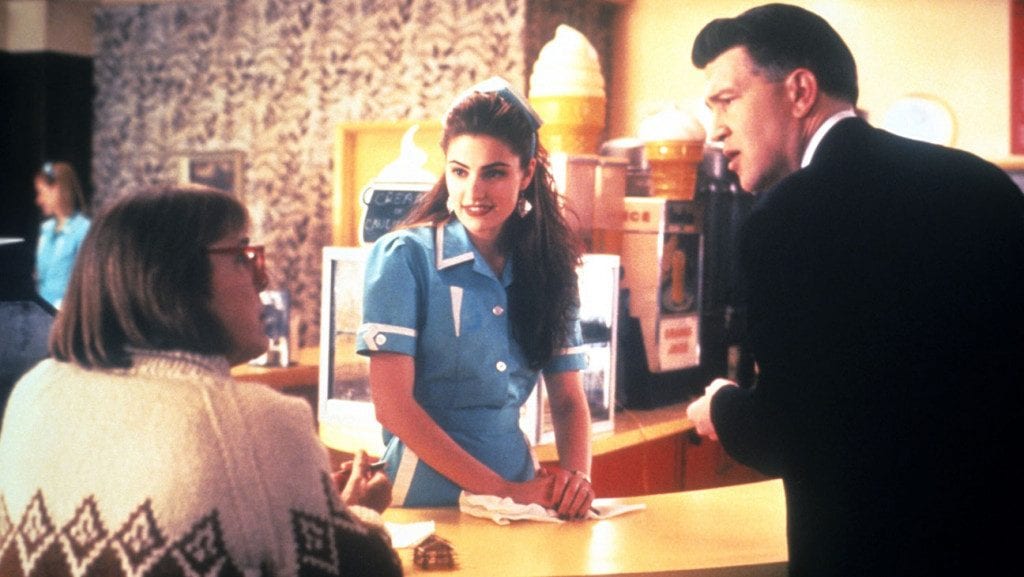 From creators, Mark Frost and David Lynch — arrives the American mystery horror show — Twin Peaks. It first aired on April 8, 1990, on ABC. Its second and last season premiered in 1991. The central plot of this cult favorite is centered around FBI Special Agent Dale Cooper ( played by Kyle MacLachlan) — who investigates the murder of queen Laura Palmer (portrayed by Sheryl Lee). Packed with mystery and supernatural elements, Twin Peaks mixes horror with eccentricity and surrealism — making it an addictive watch.
5. The Last Kingdom (2015)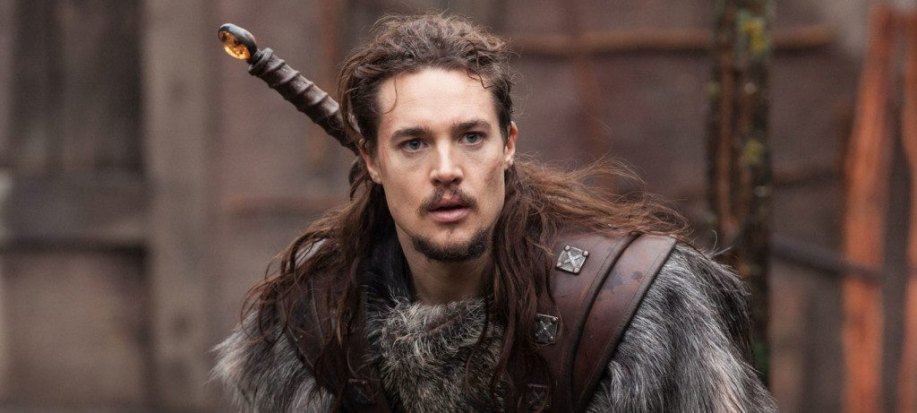 Set in the medieval era, this show revolves around Uhtred of Bebbanburg — a Saxon-born young boy — who is captured by Ragnar and hence, is forced to adopt the Viking ways of life. During those times, when England comprised 7 individual kingdoms, the lands were often raided by Danish Viking men. So, when Uhtred comes to know about his origins, he must choose between his Saxon ancestry and Viking upbringing. On the same line of Vikings, comes another series — The Last Kingdom — a historical drama — adapted from The Saxon Stories, written by Bernard Cornwell. Season 1 aired on October 10, 2015, on BBC America, followed by season 2 premiering on BBC Two on March 16, 2017, and season 3 being released on Netflix on November 9, 2018.
4. The Shannara Chronicles (2016)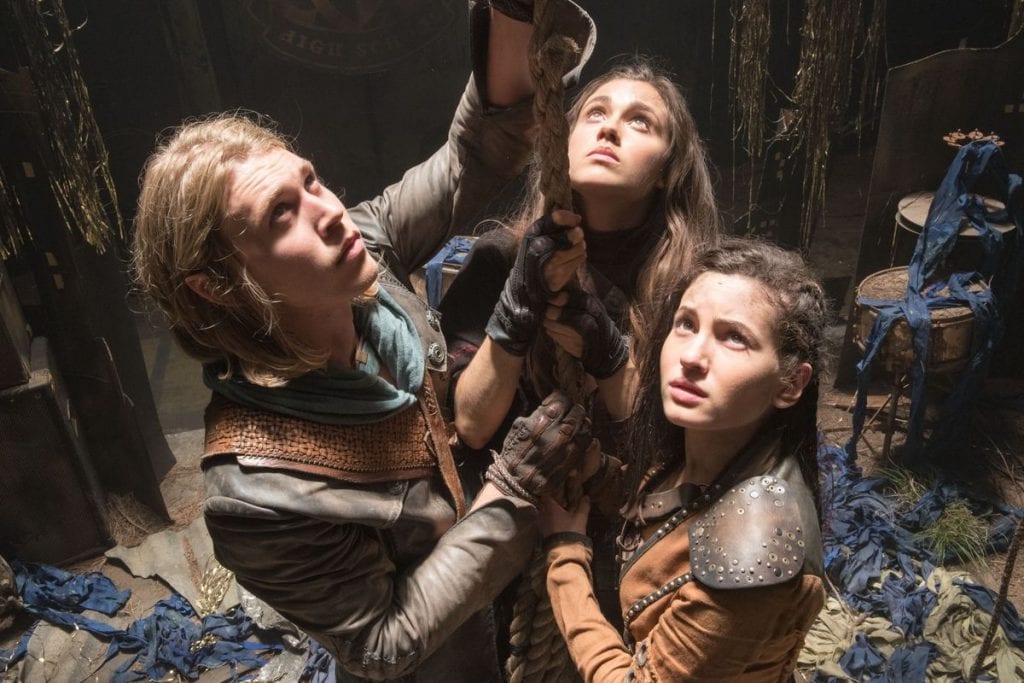 The Shannara Chronicles comes from creators Alfred Gough and Miles Millar and is based on the novel trilogy by Terry Brooks – The Sword of Shannara. This American fantasy show comprises two 10-episode seasons, with the first season airing on MTV on January 5, 2016. Season 2 was released on October 11, 2017, on Spike and was finished on November 22, 2017. The story follows the trio — Wil, Amberle, and Eretria — as they set on a mission to protect the fictional Four Lands from demons — who have returned from their abode in Forbidding — whose entryway is guarded by Ellcrys — a dying, ancient tree. The group must prevent the tree from withering away before all the demons are released back into the world.
3. Legion (2017)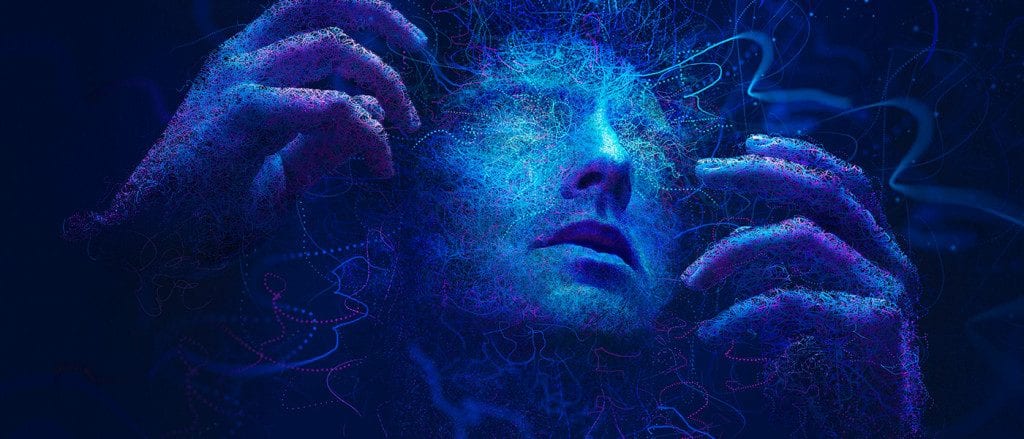 Legion is an FX Networks series — that comes from creator and showrunner Noah Hawley — and is an adaptation of the character David Haller aka Legion from the Marvel Comics. Legion i.e Haller (played by Dan Stevens) is a mutant (similar to the Xmen) who is plagued by schizophrenia. When he is saved by a group of mutants from being killed by a government agency, he lands in the Summerland facility and gradually comes to know that his psychiatric disorder is due to his mind being invaded by the Shadow King. After he is able to force out the villain from his mind, he joins forces with other mutants to save the world from impending doom. Season 1 premiered in February 2017, followed by season 2 which aired in April 2018.
Read More: TV Shows Like Lost
2. Preacher (2016)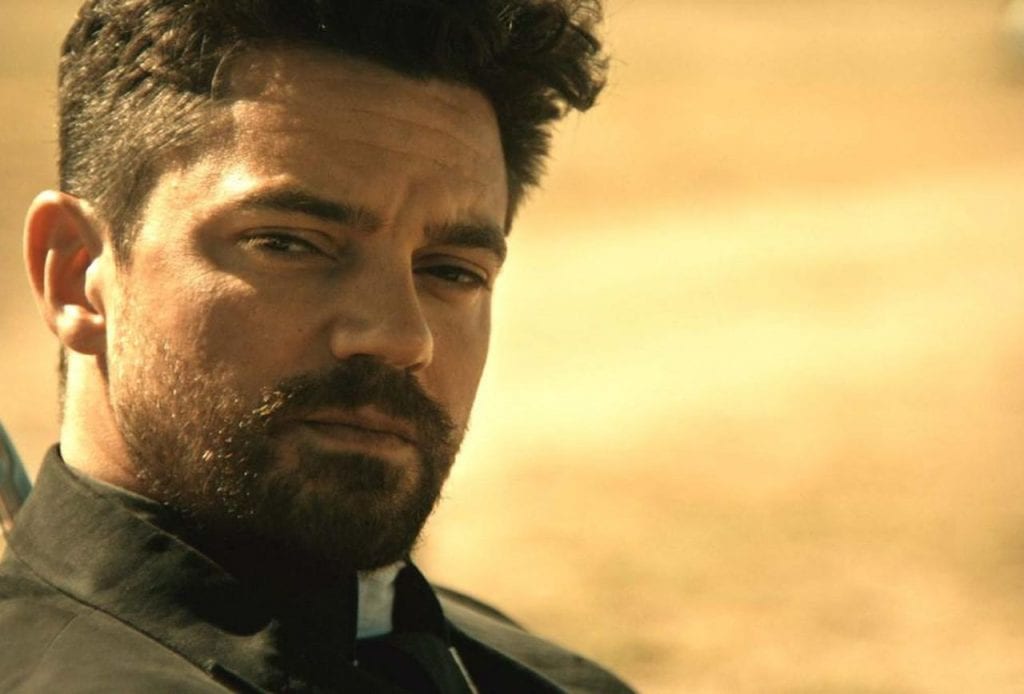 Preacher — developed by Sam Catlin, Evan Goldberg, and Seth Rogen — first aired on AMC on May 22, 2016. It features Dominic Cooper in the lead role and is adapted from the comic book franchise with the same name. The second season aired on June 25, 2017, and the third season was released on June 24, 2018. Production of a fourth season is still underway. Jesse Custer aka the preacher is immersed in drinking and smoking after he has a conflict with his beliefs. During this period of crisis, he discovers that he might have some special abilities, leading him to connect with God, as he embarks on a quest to understand himself, along with his girlfriend and vampire partner.
Read More: TV Shows Like Ozark
1.Westworld (2016)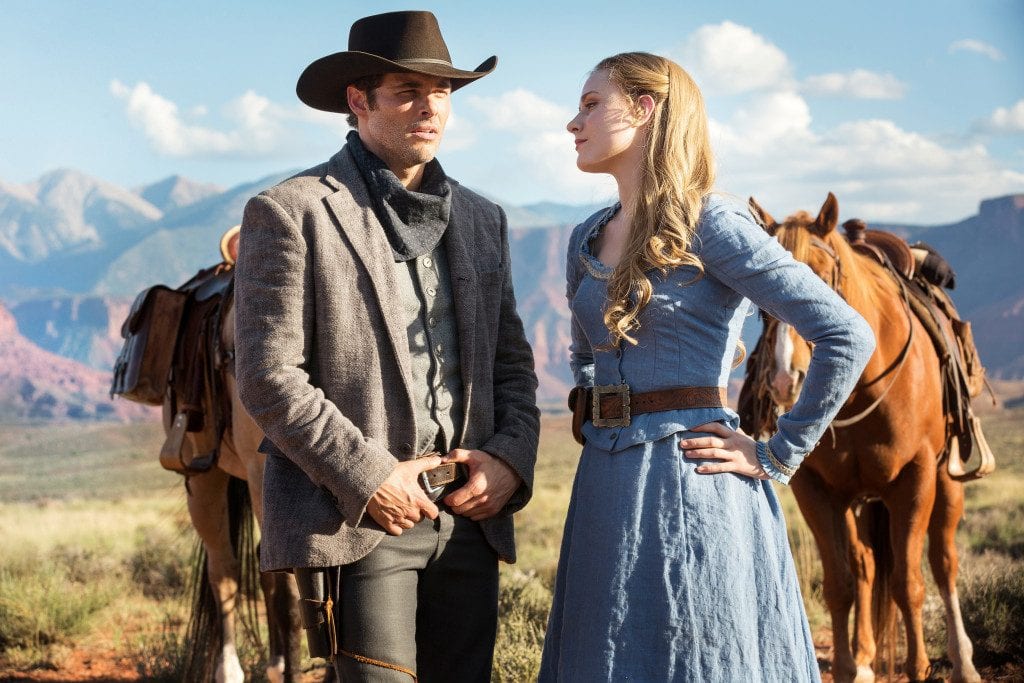 Westworld arrives from creators Jonathan Nolan and Lisa Joy and is based on the movie of the same name, directed by Michael Crichton in 1973. Its first season was released on HBO on October 2, 2016, and the second season aired on April 22, 2018. The plot of Westworld revolves around an advanced, technology-driven park — inhabited by android hosts. Wealthy guests arrive at the park in order to engage in fantasies with the humanoids — who are programmed not to attack humans under any condition. This HBO original series has received wide critical acclaim and has been one of the most highly viewed shows on the channel.
Read More: TV Shows Like Westworld