'Good Girls' quickly became one of the most popular shows on Netflix after its first season started airing from February 26, 2018. The story is a crime/comedy, following the lives of three women, who have difficulty in making ends meet. And thus what they decide to do is rob a supermarket. What follows is a chain of funny and dangerous moments which see them get involved with smugglers and then finding themselves being tailed by the FBI. 'Good Girls' is a fun show about heists, smugglings and housewives, and can be called the comedic version of 'Breaking Bad' (2008-2013).
Here the women go rogue out of desperation, but they never become dark and disturbing characters like Walter White, and the show maintains a comedic tone throughout its run till date. The show has a strong flavor of the popular and critically acclaimed movie 'Thelma and Louise' (1991), and even the characters of the show pay an homage to the movie. Great acting and storytelling has been the backbone of the show. If you did enjoy 'Good Girls', here are similar TV series that are our recommendations. You can watch several of these shows like Good Girls on Netflix, Hulu or Amazon Prime.
10. Atypical (2017-)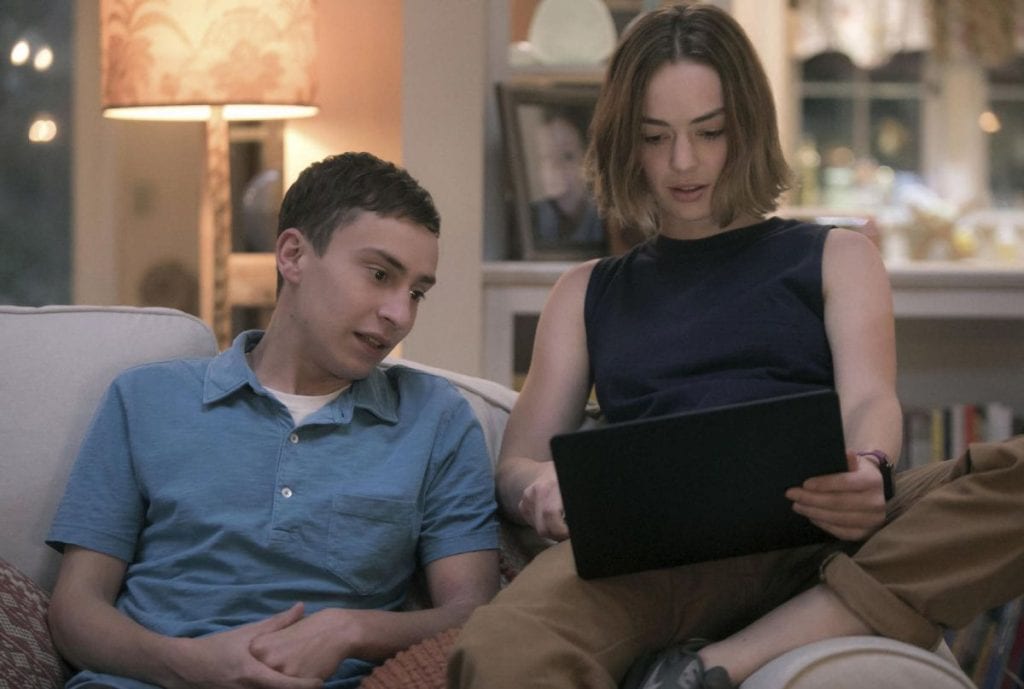 This 2017 Netflix show was created by Robia Rashid, and is the story of an eighteen-year-old boy who suffers from autism. His name is Sam Gardner and Sam has a lovely family comprising of his parents and sisters. Complications start to happen when Sam announces that he wants to have a girlfriend and it turns out that the girl he has a crush on is actually his therapist. The series talks about the importance of family in one's life, and how there is life beyond a family as well. When Sam's mother gets tired of looking after him all of the time, she begins having an affair with a bartender. Even Sam's sister moves out when she wins a scholarship. Sam later find his calling and registers himself in an art school. While the first season released on Netflix in August 2017, the second season was released in September 2018.
9. Grace and Frankie (2015-)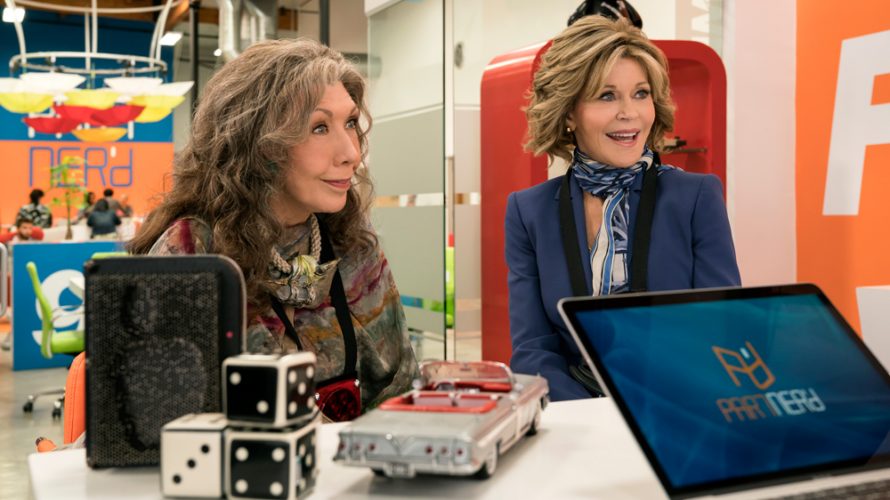 Grace and Frankie is created by the great Marta Kauffman, who is also the co-creator of the legendary sitcom 'Friends' (1994-2004). Jane Fonda and Lily Tomlin play the central characters in the show who become friends after they come to know that both their husbands are gay and in a relationship. While Grace runs a succesful cosmetics business, Frankie is a teacher at an art school. The series started getting mixed reviews at the beginning, and since then has become well-loved and the later seasons have met with positive reviews. The series has garnered five Emmy nominations and a Golden Globe nomination as well. It is a wonderful story of two women who have suffered a major change late in their lives and are trying to come to terms while managing life on their own.
8. Girlboss(2017)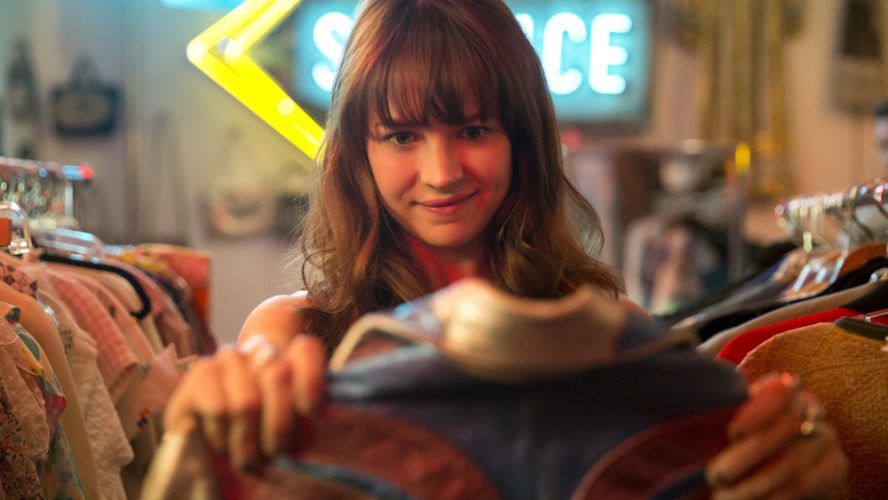 This series is based on the autobiography of Sophia Amoruso, who started a women's fashion company called Nasty Gal and made it into a multi-million dollar empire. Charlize Theron and Kay Cannon, and Sophia Amoruso herself are executive producers of the show. Girlboss deals with how Sophia made her hobby into a huge empire and started taking control of her life herself. She faced numerous difficulties along the way and still held her head high while becoming the boss of one of the fastest-growing fashion companies in the world. Britt Roberston plays the character of Sophia Marlowe, based on Amoruso. Ellie Reed and Johnny Simmons are other members of the cast.
7. The Good Place (2016-)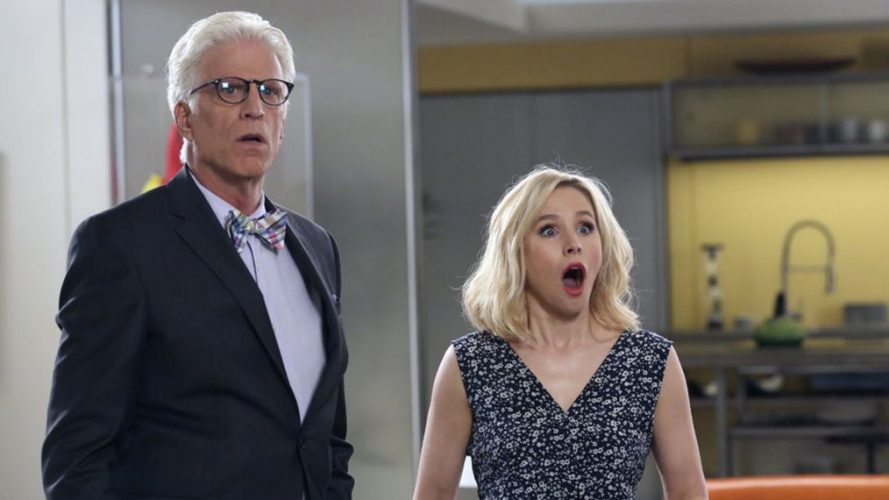 'The Good Place' has received highly positive reviews from all corners, and is a show which while being comedic, delves into deeper questions of philosophy like morality and ethics. It was created by Michael Schur and follows the story of Eleanor Shellstrop, who has been mistakenly transported to The Good Place after she passes away. This place is a heaven-like abode for people who have done commendable deeds during their mortal lives. ShellStrop realizes she does not belong here as she has never been that good. This makes her decide to hide her true self from the other inhabitants while changing herself for the better. Later she makes other friends and comes to know something else is going on in The Good Place. Kristen Bell, William Jackson Harper, Jameela Jamil and D'Arcy Carden play some of the major characters of the series. It is one of the best comedy series NBC has ever produced and should be a must-watch for comedy lovers.
6. Santa Clarita Diet (2017-)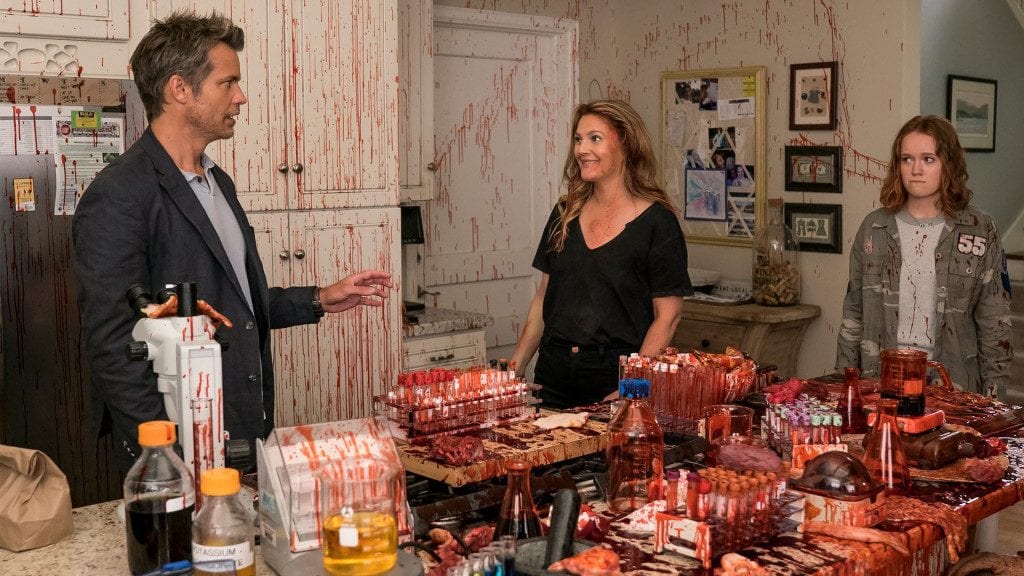 Drew Barrymore and Timothy Olyphant are the two stars of this critically acclaimed show which gives the audience a unique blend of horror and comedy. Barrymore and Olyphant play a couple who are real estate agents in Santa Clarita, California and their life takes an unimaginable twist when Sheila (Barrymore) transforms into a zombie and starts wanting human flesh. There is a mythological reason why this has happened to Sheila, and Joel (Olyphant) needs to get to the bottom of this ancient mystery in order to cure his wife. Only two seasons of this show has been released by Netflix, and both of them have received highly positive reviews. The series is weird, funny, has a fantastical element and all of it is supported by fine performances by the two leading actors.
5. You, Me, And The Apocalypse (2015-2016)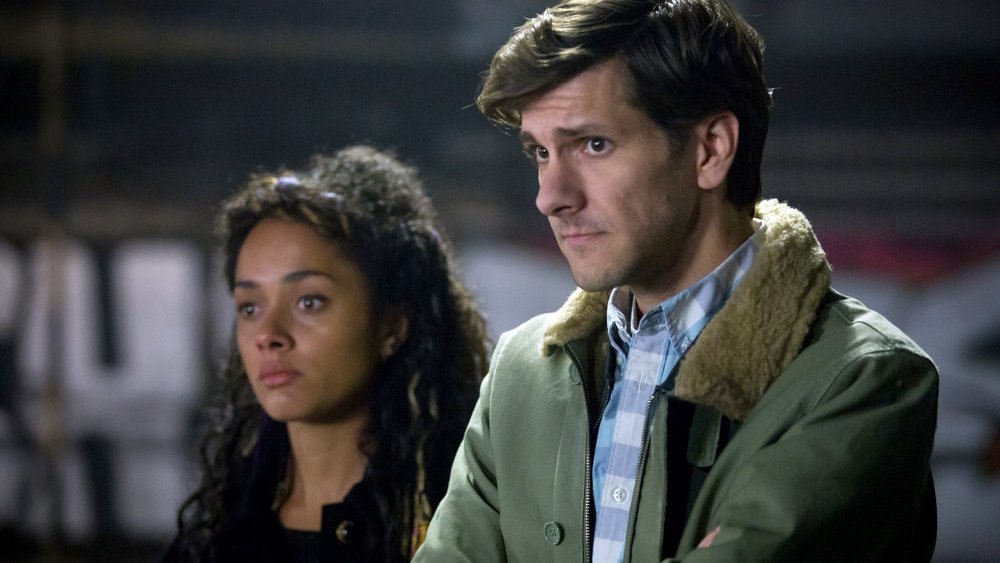 We have seen numerous shows and movies on the end of the world and how alien threats are attacking the Earth and some humans take up the responsibility of saving the world. 'You, Me, And The Apocalypse' provides a completely different story in the same context. It is a story about a few people who do not know each other, but their lives get tangled up when it has been discovered that the Earth is under major threat as a huge comet is on its way to collide with the planet. It is a humorous take on an apocalypse story, and starts when the central character, Jamie Winton (Mathew Baynton) waiting for the comet to hit the earth while sitting in a bunker somewhere. The show then goes back to events that happened five weeks earlier when the world first came to know that apocalypse in inevitable.
4. Claws (2017-)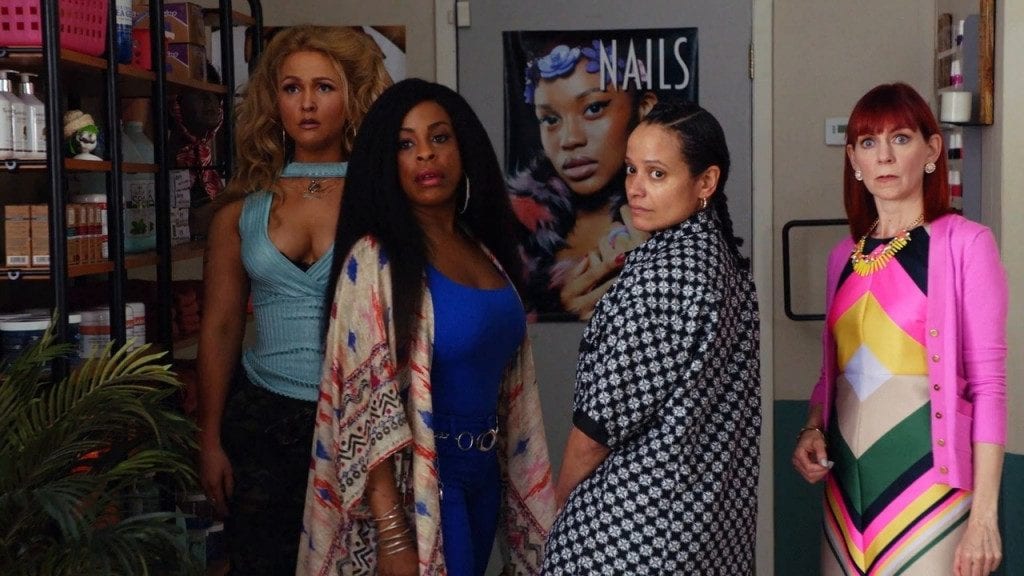 Claws resembles 'Good Girls' when it comes to the premise of both stories. The TNT series is about five manicurists living in Manatee County, Florida, who are unhappy with their lives and their economic conditions. And to redeem their lives, this group of manicurists decided to join the world of organized crime. They start as money launderers, and then as their lives in the world of crime proceeds, problems naturally creep up and begin to haunt them. Niecy Nash, Carrie Preston, Judy Reyes, Karrueche Tran are some of the major actors in the show. The series has received mostly positive responses from critics, and there are some great performances from the cast which should be given a special mention.
3. Shades of Blue (2016-2018)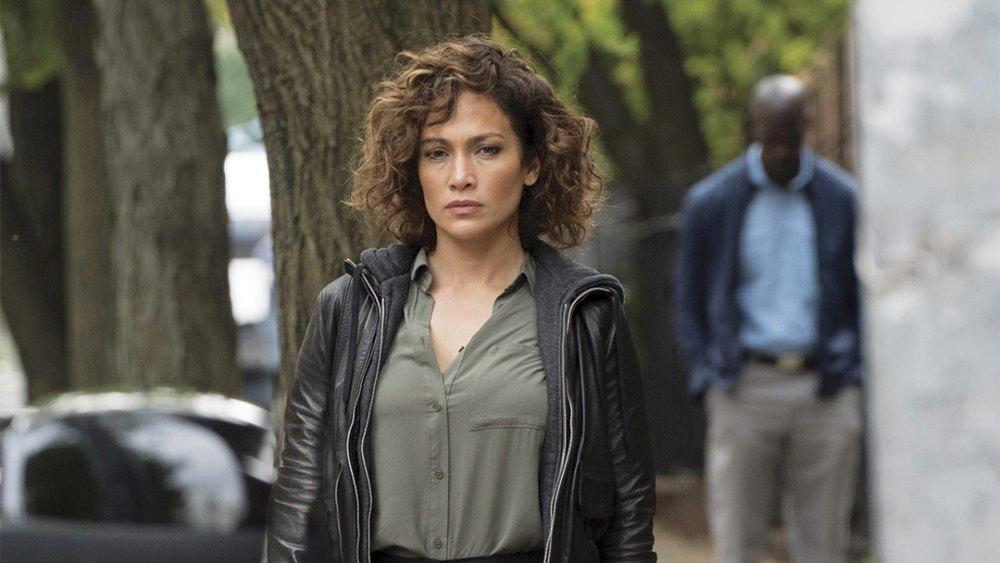 This crime/drama's cast is led by two huge stars- Jennifer Lopez and Ray Liotta. Lopez plays the role of a corrupt officer with the New York Police Department. She works with the anti-corruption unit, but accepts bribes frequently. Lopez's character, Harlee Santos, is a single mother who looks after her 16-year-old daughter. Her husband was abusive, and thus we find out that Santos had him framed for murder. Liotta plays Lieutenant Matt Wozniak, a corrupt official who the FBI is investigating. The series has received mixed critical responses, but is worth a watch due to Lopez's impactful performance. Even Ray Liotta, of 'Goodfellas' (1990) fame, puts in a solid performance. The series has seen three seasons, with NBC having already announced that the third would be the last.
Read More: TV Shows Like American Gods
2. Orange is The New Black (2013-)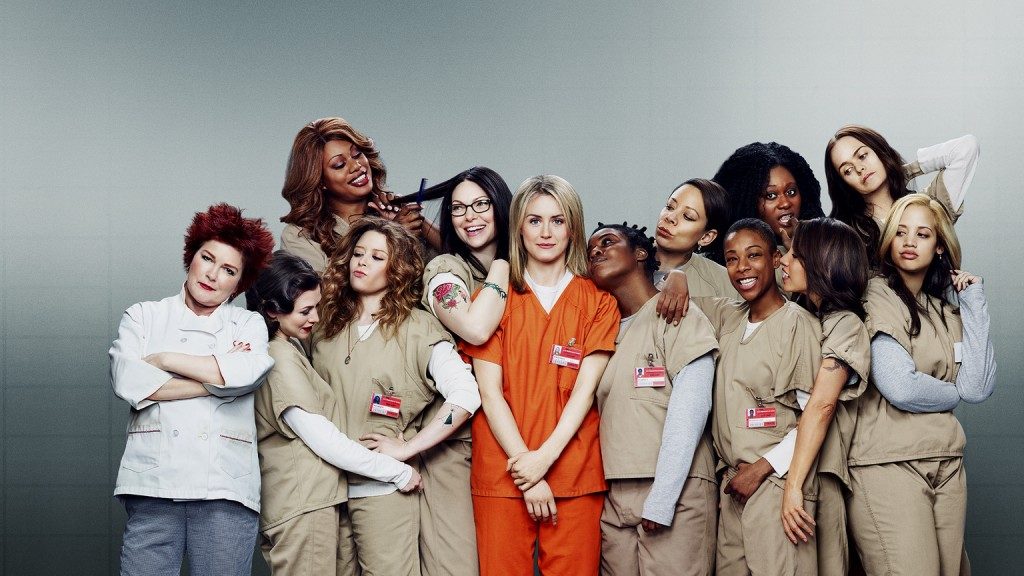 This highly-acclaimed show is a true story based on the experiences of Piper Kerman, a former convict, who wrote a book called 'Orange is The New Black: My Year in A Women's Prison'. The series has now become Netflix's most popular show, and has also bagged a total of four Emmy Awards while being nominated sixteen times. OITNB follows the story of Piper Chapman, who is imprisoned a decade after she had transported drug money for her then girlfriend. She is jailed in a minimum security women's prison where she comes across female criminals from various stratas. While being a comedic drama, OITNB has also constantly talked about important issues like humanization of prison inmates, how there is rampant corruption among the prison guards and how it affects the lives of the inmates. Gang wars within prisons and the way sexuality, race and gender norms are defined in the show has also been praised from all quarters.
Read More: TV Shows Like Cosmos
1. Murder, She Wrote (1984-1996)
Murder, She Wrote was a 12-season spanning crime drama where Angela Lansnury played the role of mystery writer and amateur sleuth Jessica Fletcher. The series is one of the most popular in the history of American television. Lansbury was so good in portraying the character of Fletcher that she was nominated 10 times for the Golden Globe and 12 times for the Emmy Awards for her work in the series. Jesica's detection is more on the Hercule Poirot line- she thinks out the problem instead of looking for a needle in a haystack, asks the most pertinent and insightful questions, and always proves to be one step ahead of the law enforcement officials. When the series began, the character of Fletcher used to live in a small coastal town called Maine, but from Season eight she moved to New York City. William Windom, Tom Bosley and Ron Masak are among the other important characters in the show.
Read More: TV Shows Like The Order