Based on the book series of the same name, Netflix's 'The Lincoln Lawyer' follows defense lawyer Mickey Haller, who is not afraid to bend the rules when it comes to saving his clients. Because his job is to defend, Mickey often finds himself at odds with those who work for the prosecution, including police officers. They consider him a bad person who helps criminals escape justice. For Haller, however, doing the best for his clients is the job he signed up for. One of the people who hold Haller in such low regard is Andrea Freemann. Introduced in the second season, Freemann is a key character in the second season's plot. Here's everything you need to know about her. SPOILERS AHEAD
Who is Andrea Freemann?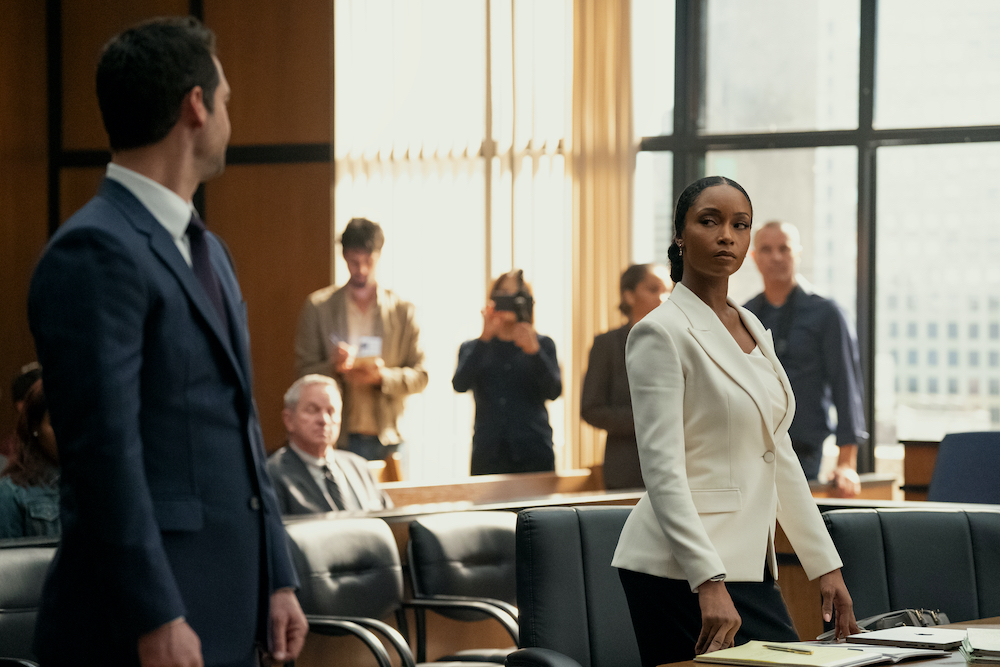 Andrea Freemann is a prosecutor working for the DA's office. She is known for being one of the most prolific lawyers with a reputation for winning most cases she has worked on. She is a friend of Maggie McPherson, Mickey's ex-wife, who also works at the DA's office. They are close friends and often turn towards each other when they need to discuss serious matters, be it about their personal or professional lives.
The character of Andrea Freemann first appeared in 'The Fifth Witness,' a book in the series written by Michael Connelly. In the Netflix series, she is played by Yaya DaCosta, best known for playing April Sexton in 'Chicago Med.' Andrea's version in the show is quite close to how she is written in the books. One of the key things about her is her "undefeated record." She confesses that she has faced some losses over the years, but she has never lost a case to Mickey Haller, which makes the events of the second season all the more exciting.
Because we follow the story from the point of view of the defense, we get to see very little of Andrea outside of the court. However, she commands a strong presence in every scene, showing us exactly why she is so respected in her field and why winning a case against her will be an uphill task for Mickey. She is extremely intelligent and knows how to push the buttons of her rivals to make them act recklessly, which leads to a mistake that eventually works in Andrea's favor.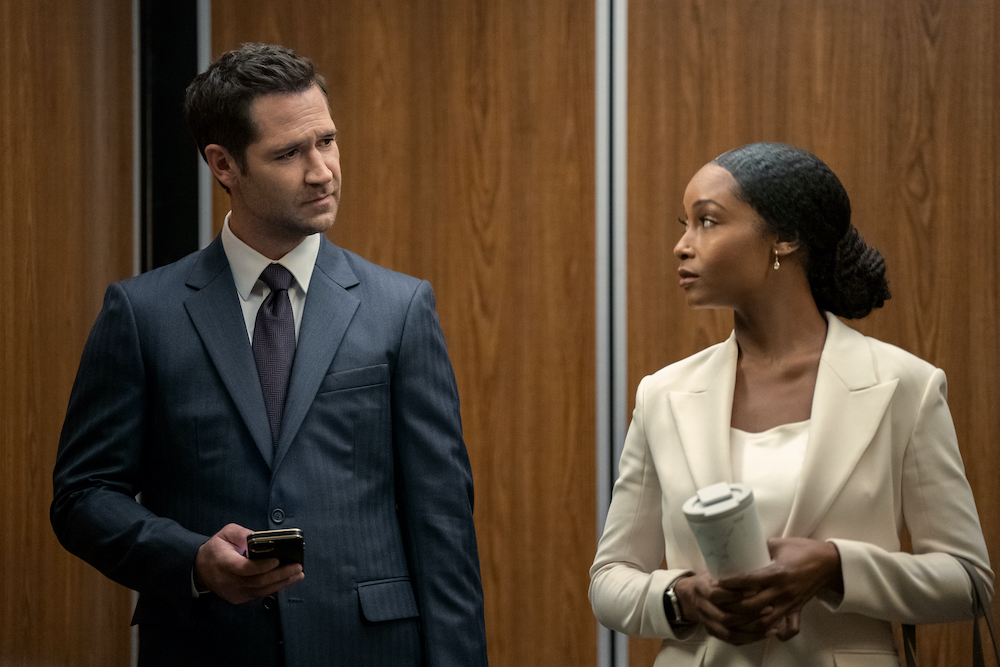 Before Lisa's arraignment, Mickey and Andrea meet in the elevator, where Andrea reminds him of the Darius McGinley case, which was yet another case Mickey lost to her. While there have been other times when she has beaten him, she knows that the McGinley case touches a nerve, which is why she mentions it. As expected, Mickey is riled up and, in anger, decides to represent Lisa in the trial.
Andrea continues these mind games while Mickey tries to play his own. When he tries to get her off the case, unless she gives him all the material in discovery before the pre-trial, she sends a mountain of data to his office, knowing it will bury him and his team in paperwork. This will keep them busy poring over pointless papers, not giving them enough time to process important information.
She also seems well-versed in the game that Mickey Haller plays quite often. In the pre-trail, he discredits the witness brought in by the prosecution, hoping that he would call their bluff and get the case thrown out. However, she drops a bombshell on him at the last moment. When he complains about it, she makes the same excuses he does to explain his actions. This shows that Andrea Freemann is a highly competent and shrewd prosecutor who knows how to turn a case in her favor.
Read More: Do Maggie and Mickey Get Back Together in The Lincoln Lawyer Season 2?