Created by René Balcer, CBS's 'FBI: Most Wanted' is the second entry in the expansive 'FBI' franchise. The plot revolves around the FBI's Fugitive Task Force, whose job is to track down and capture some of the most notorious criminals in America. The team was initially headed by Jesse "Jess" LaCroix (Julian McMahon). After his death in season 3, the team gets a new leader — Remy Scott (Dylan McDermott).
Cora Love is a recurring character who makes her first appearance in 'FBI: Most Wanted' season 4 as a love interest of Ray Cannon (Edwin Hodge), a main cast member who also makes his first appearance in the fourth season. Here is everything you need to know about her. SPOILERS AHEAD.
Who is Cora Love?
The audience meets Cora and her son Caleb (Ja'Siah Young) at the same time Ray meets them. As he heads to work with Hana Gibson (Keisha Castle-Hughes), they come across a landlord arguing with his renter after suddenly raising the rent by $2,000. Cora and Caleb have been there for four years and have been perfect tenants. But now, the landlord intends to evict them so he can rent the home to a couple whom Cora refers to as "Ken and Barbie."
Ray tries to intervene on Cora's behalf but has to leave after Remy contacts Hana about their new case. However, that entire incident stays in Ray's mind as he absolutely dislikes landlords who take advantage of hardworking single mothers. When Hana wonders whether Ray means attractive when he says "hardworking,' the latter observes that those two things aren't mutually exclusive. Ray initially declines when Hana offers to dig up dirt on the landlord. However, he later uses what Hana has found to threaten the landlord, telling him that he knows the other man owes the government $75,000 in back taxes and that he can always inform his friend in the IRS about this.
It works like a charm, and the landlord agrees to draw up another lease with Cora. This episode sheds light on Ray's youth in New Orleans, where he watched bigots taking advantage of the system in every way possible. He was 15 years old when Hurricane Katrina happened and witnessed how gentrification pushed out his relatives and neighbors from their homes. Ray couldn't let that happen to Cora and her son, so he decided to step in. Cora reappears in the show in episode 13. She and Ray have been in a relationship for a while and go on a date as this episode ends. We learn that Caleb is left with Hana, and the two of them get along quite well.
Who Plays Cora Love?
Caroline Harris portrays Cora Love in 'FBI: International.' She made her screen debut in the 2016 short film 'Green River Bend.' Two years later, she played Lieutenant Jones in her first feature film, 'Alien Siege.' Her most notable performance to date has been in Tyler Perry's 'Bruh,' in which she appears in 18 episodes between 2020 and 2021.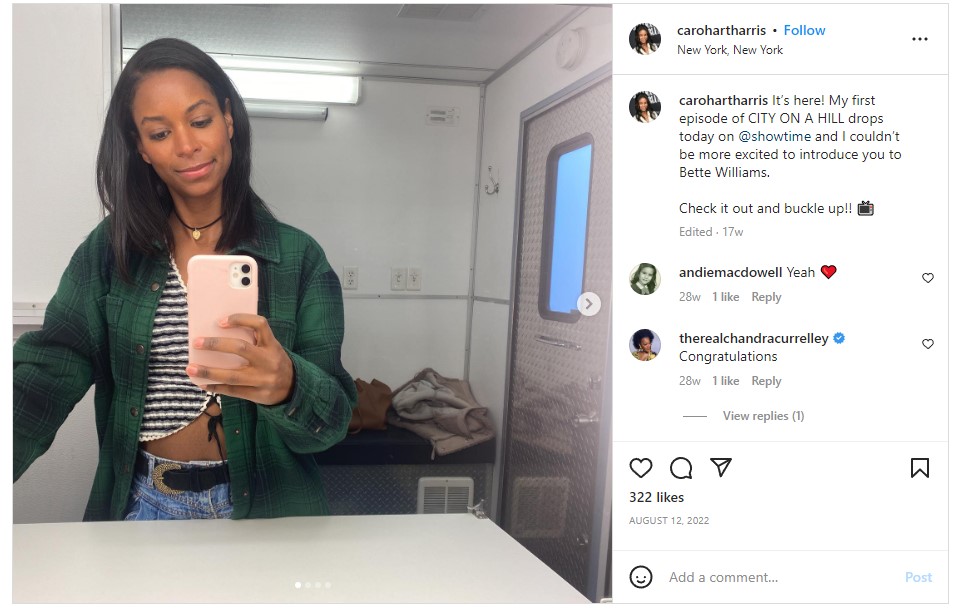 After episode 8, Hodge told TV Insider that we would see Cora later in the season, adding, "Everyone enjoys a good love story, right?" This is proven true with Cora's appearance in episode 13. This relationship adds an interesting dynamic to Ray as a character, and we will be watching to see what the writers have plans for these two characters.
Read More: Is Keisha Castle-Hughes' Hana Gibson Leaving FBI Most Wanted?