Starz's 'Power' universe offers a sprawling narrative of crime and violence. Most of the characters, regardless of which side of the law they belong to, are complex individuals capable of doing horrible things to each other. The original series, 'Power,' revolves around James "Ghost" St. Patrick (Omari Hardwick), a drug dealer hoping to leave his life of crime behind. The first sequel, 'Power Book II: Ghost,' tells the story of James' son Tariq (Michael Rainey Jr.), who kills his father and discovers that he can't escape James' legacy,
In 'Power Book II: Ghost,' as Tariq discovers that the people he trusted have lied to him, he visits the grave of Raina St. Patrick and later speaks about the corrupt undercover police officer Raymond Jones or Ray Ray. If you are wondering who Raina was and how she died, we got you covered. SPOILERS AHEAD.
Who is Raina St. Patrick?
Raina (Donshea Hopkins) is the daughter of James and Tasha St. Patrick and the twin sister of Tariq. She also has a younger sister named Yashmin. Tommy Egan, her father's best friend, is her godfather. As mentioned above, most of the characters in the 'Power' universe are different shades of gray, but there are exceptions, and Raina is one of them.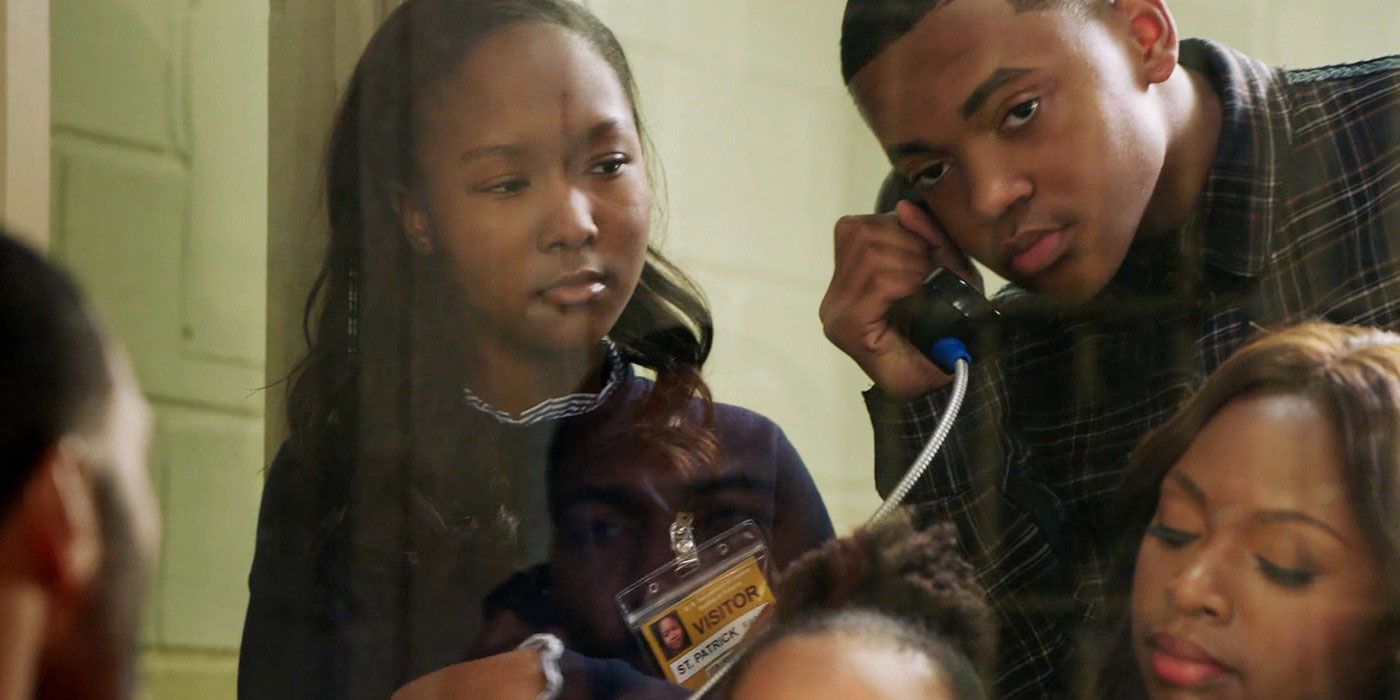 Raina is an important supporting character in the first three seasons of 'Power' before becoming one of the main characters in the fourth season of the series. After her passing, Raina serves as a posthumous protagonist in the last two seasons of the show and in 'Power Book II: Ghost.'
How Did Raina Die?
Unlike most of her family, Raina was never involved in the world of crime. She was killed because of her association with her brother Tariq. In 'Power' season 4, Tariq helps Ray Ray, Kanan Stark, and David "Brains" Struthers rob the houses of his friends. His job is to distract them while the other three break into the homes of these people and steal valuables. However, when a homeowner is killed during one of these break-ins, Brains and his associate, Big Country, blame Tariq for it in front of Ray Ray. However, they assure the corrupt police officer that Tariq will not reveal anything to the authorities, prompting him to point out who Tariq's father is. Ray Ray later visits the school that both Raina and Tariq attend and asks the former about where the latter is.
Later that day, Tariq tells his twin the truth about Ray Ray and asks her not to tell anyone about it, which she promises she will not do. The siblings attend a dance at their school. Tariq apparently receives a message from Destiny, a girl he is interested in, who also happens to be Ray Ray's cousin. In reality, it's a trap set by Ray Ray to make him come outside.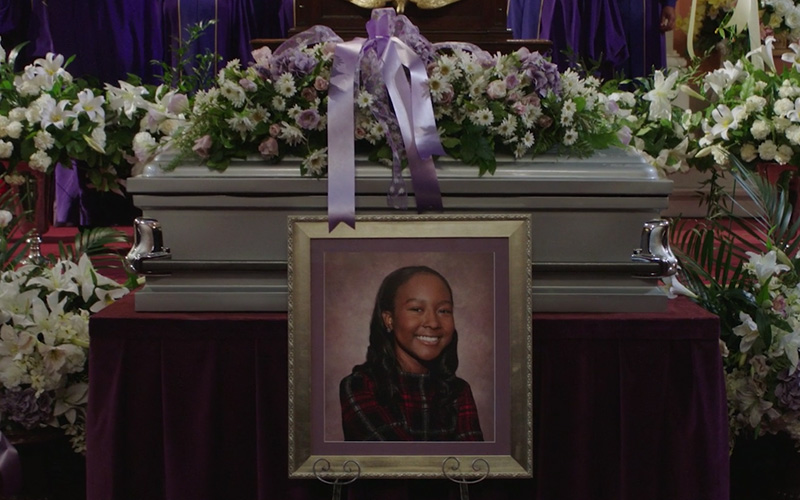 Unfortunately, it's Raina who comes outside. Seeing Ray Ray there, she tells him she knows who he is and reminds him who her father is, hoping that the threat will make Ray Ray leave her brother alone. Instead, he shoots her in the chest, killing her. Tariq later avenges her death by taking out Ray Ray.
In an interview with The Hollywood Reporter, series creator Courtney A. Kemp explained why Raina's death was necessary. "My show is governed by the principle of surprising and inevitable, so the dominos have to fall a certain way," she explained. "The character's twin brother had committed a series of acts for which, in their world, you get 'got.' So then his sister, being a white hat in our show, tries to save her brother from his fate and, as a result of him making these choices, she is the one who gets hurt. That is surprising because it's not him, but it's inevitable because he made some terrible choices."
Reflecting on her character's fate, Hopkins stated in an interview with Revolt TV, "Now that Raina's dead, I feel bad for Raina. I always feel bad for Raina. It's weird. Especially seeing yourself laying on the ground dead with your eyes open. That kinda freaks you out a little bit. But it was definitely cool watching it and seeing all the editing come into play. It's weird how people are like 'I'm sorry for your loss. I'm sorry you're dead. Rest In Peace.' I can only imagine the people that don't know me and they come on page and think I'm dead. That's going to be hilarious."
Read More: Is Lorenzo Dead? Did Berto Colon Leave Power Book II: Ghost?