While it is common knowledge that Nike revolutionized college basketball during the late 1970s and throughout the 1980s, people might not be aware of Sonny Vaccaro, who made it all possible. A basketball enthusiast from a young age, he was known for creating exciting and unique college basketball showcases before signing with Nike. In fact, Sonny even co-established the Roundball Classic, considered the very first high school All-Star basketball game.
On top of it, Sonny helped Michael Jordan sign for Nike and was even responsible for assisting Addidas in securing Kobe Byrant's signature. While he has had an incredible career as a sports executive and worked for top brands like Adidas, Nike, and Reebok, he preferred to remain behind the scene. However, with Matt Damon playing him in the movie 'Air,' fans are eager to learn more about his personal life. Well, fret not because we come bearing answers!
Who is Sonny Vaccaro's Wife?
Readers will be interested to know that Sonny married his first wife, Nancy Schiffaeur, in 1961, years before starting his career as a sports executive at Nike. They were longtime sweethearts, and sources mention that the two were quite happy with each other. Around that time, Sonny mostly kept busy organizing some of the best college basketball presentations in the country, and Nancy was massively supportive of his passion when he co-established the Roundball Classic in 1964.
Incidentally, Sonny and Nancy settled in the former's hometown of Trafford, Pennsylvania, where she earned a living as a Schoolteacher. Besides, the couple became proud parents to two daughters and two sons, and everything seemed perfect. However, as fate would have it, trouble soon crept into their marriage, and Sonny and Nancy decided that separating would be the best course of action. Hence, the two eventually finalized their divorce in 1979.
Although it is unclear when Sonny met his second wife, Pamela "Pam" Monakee, the two became best friends before tying the knot on May 5, 1984. Later, she went on to reveal the story of their engagement and claimed that she was the one who made the first move. Besides, while talking about the proposal on Sports Illustrated, Pam said, "I just said, 'Hey, have you ever thought how great it would be to spend the rest of your life with your best friend?'" On the other hand, Sonny has also been open about his relationship with her, and it is apparent that they are very much in love.
Moreover, the sports executive gave immense importance to the support he received from his wife and said, "She always supported my harebrained ideas. I never had anybody with me before." Incidentally, reports stated that Pam stayed beside Sonny even when Nike fired him in 1991, and the couple has been married for almost 40 years at the time of writing. On top of it, readers will be interested to know that the couple was heavily involved with the making of 'Air,' and they even visited the movie set.
Does Sonny Vaccaro Have Children?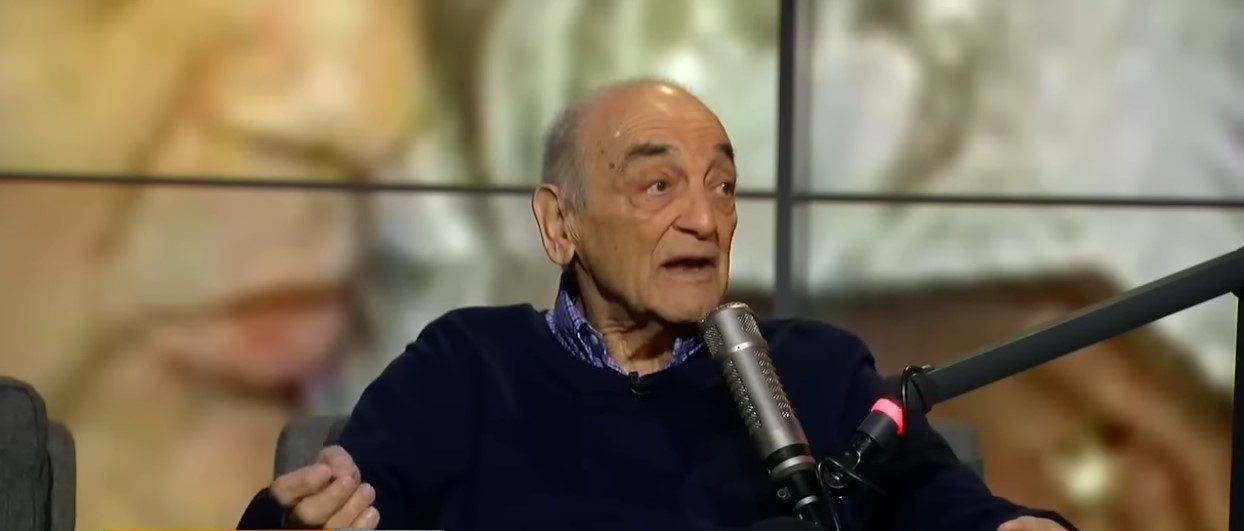 Yes, Sonny Vaccaro is a proud father of four, and he shares his children with his first wife, Nancy Schiffaeur. Although Sonny and Nancy have preferred to keep their children's identities under wraps, we know the couple welcomed two daughters and two sons into this world. Incidentally, even after the two decided to part ways, the children remained close to their parents; they maintain an intimate familial bond even today. From the looks of it, they have since moved out of their family home and are busy making their mark in the world. On the other hand, Sonny currently shares a quiet life with Pamela Monakee in California.
Read More: Is Rob Strasser Based on a Real Person? Is He Dead or Alive?