Startz's 'Power' franchise follows a series of individuals connected through their desire to accumulate power in the drug trade. 'Power Book II: Ghost' is the second entry in the 'Power' franchise and follows Tariq St. Patrick (Michael Rainey Jr.) as he tries to build a life away from the shadow of his father who he killed. However, he soon learns that there is perhaps no escape from the world of crime, as he becomes a drug dealer at his new university to protect his mother.
Portrayed by Daniel Sunjata, Mecca is an important character in the first two seasons of 'Power Book II: Ghost,' serving as the primary antagonist. He is a powerful drug kingpin associated with a major international drug operation. Toward the end of season 2, it is revealed that he has been a police informant all along. His death causes a ripple effect in the narrative of the series and leads to the introduction of the new primary antagonist. Here is everything you need to know about it. SPOILERS AHEAD.
How Did Mecca Die?
Mecca is mentioned a few times in the original series, where he serves the role of an unseen antagonist. Throughout the first season, he remains similarly unseen, pulling the strings from the shadows. But at the start of the second season, he returns to New York and makes his presence known just as the Tejadas family is trying to establish themselves as the new drug suppliers.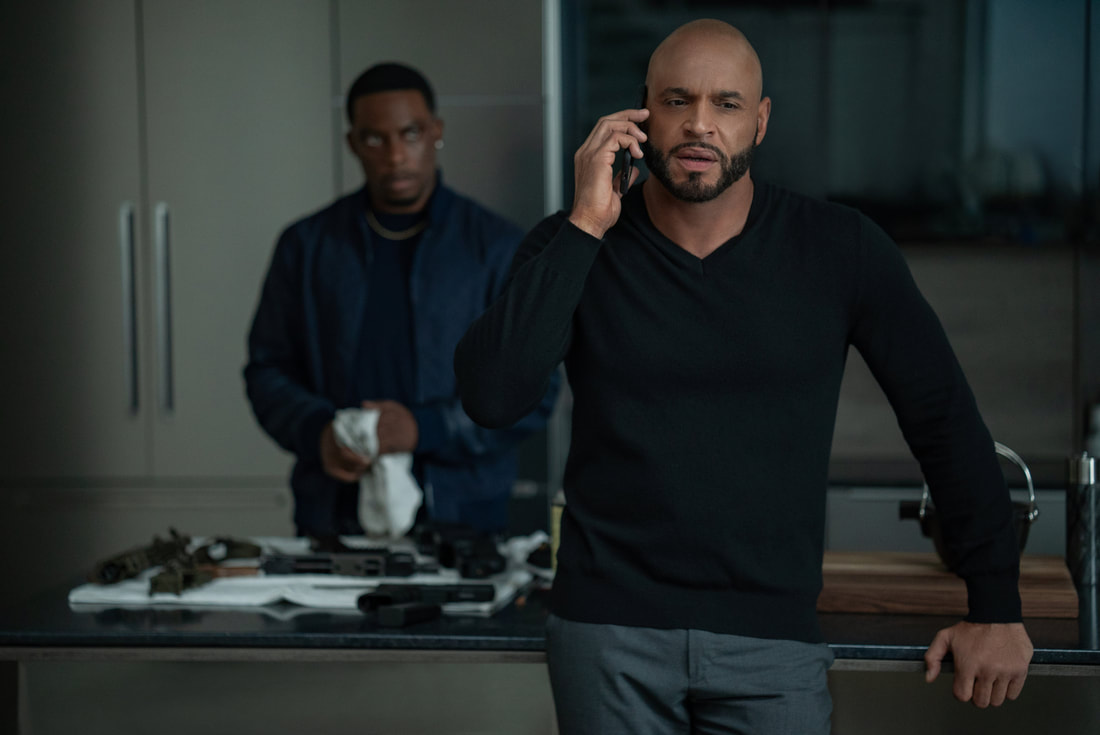 In the season 2 finale, Mecca and Monet (Mary J. Blige) speak about killing her husband, Lorenzo "Cane" Tejada Sr. (Berto Colon). They agreed to do it the previous night, but now Mecca says they need to be careful how they approach it. He finally suggests that Monet should convince Lorenzo "Cane" Tejada Jr. (Woody McClain) to kill his own father.
It seems Mecca has genuine feelings for Monet, and ultimately, these feelings cause his undoing. It is revealed that Mecca's real name is Dante Spears, and he was a major informant in the case against James "Ghost" St. Patrick, Tariq's father and victim. After realizing that his life is in danger, he tries to get his son out of the country on his private jet while he reaches out to his contact in the government, Blanca Rodriguez. However, by the time she finds him, he is already dead, as his son by Monet, Ezekiel "Zeke" Cross (Daniel Bellomy)
Who Killed Mecca?
After Mecca suggests that Cane should kill his father, Monet speaks to her son and convinces him to do it, claiming that the rest of the family will be in jeopardy if he doesn't. Monet then speaks to her family and Tariq and tells them they need to kill Mecca. Lorenzo asserts that it is his right to kill the man, and given everything that has happened, Monet doesn't argue with him.
Lorenzo and Tariq turn what was supposed to be an ambush of the former into a massacre of Mecca's men and then tell Cane about what is really happening. After Lorenzo returns home, he learns from his daughter there was paperwork for all members of their family except him in Mecca's bag, making him realize that Monet has a backup plan to leave the country with her children. He subsequently goes to the airport and kills Zeke believing him to be Mecca.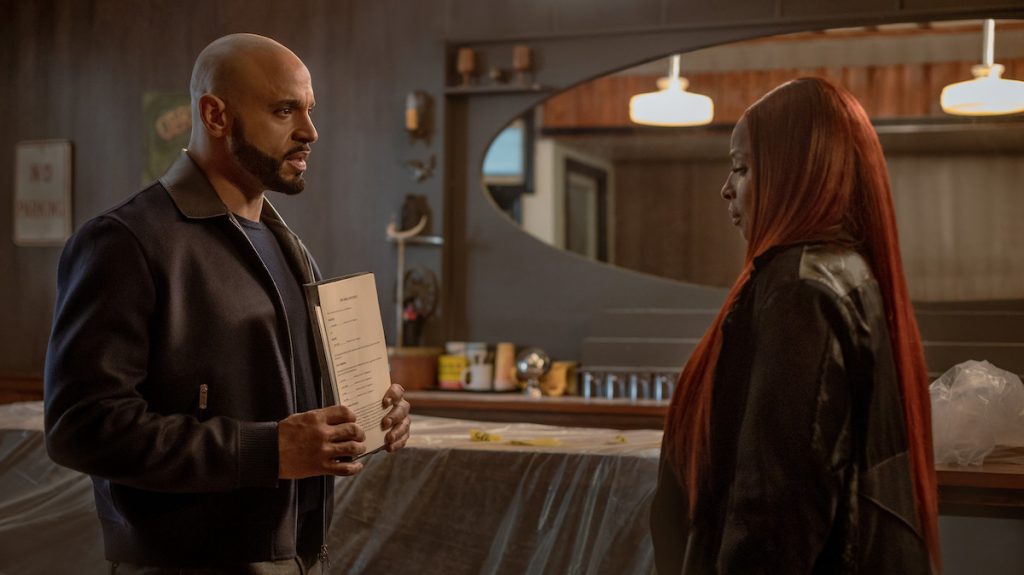 The real Mecca dies in Monet's hand after failing to convince her that Zeke will never forgive her if she does this. In season 3, a woman named Noma (Caroline Chikezie) arrives in the city, claiming to be Mecca's boss and fiancée and wreaking havoc.
Reflecting on his character's fate, Sunjata told TV Fanatic, "I don't know if it's his love for Monet that was his downfall. It was the fact that he pulled out all the stops. There was nothing he wasn't willing to do. In a certain sense, that's like, 'Oh, wow, he loves her so much,' but I think that what ended up happening to him happened as a direct result of his own actions."
The actor continued, "That's the definition. This is not Shakespeare, what we're doing, but the definition of a tragedy or a tragic flaw of character. That his tragic flaw was his full commitment to his ambition and what he wanted to get.
Read More: How Did Zeke Die in Power Book II: Ghost? Who Killed Him?