'Finding Michael' is a Disney+ documentary about a brother's love and determination. The movie focuses mainly on Spencer Matthews and his quest to bring back his brother Michael Matthews from Mount Everest. However, it soon takes a turn that many could not help but feel emotional about. Though the British celebrity may not have fulfilled his own mission, he did help another man come back to his family. We are, of course, talking about Wong Dorchi Sherpa and how his journey serves as a parallel to that of Michael Matthews. If you are among the many eager people to know more about the mountaineer, worry not because we have your back!
Who Was Wong Dorchi Sherpa?
A resident of Makalu, Sankhuwasabha, Nepal, Wong Dorchi Sherpa, worked as a mountain guide for many who wanted to make the trip to the top of Mount Everest. Wong's last name also serves as a title as members of the Sherpa community have been in this field for a long time. However, not everything is adventurous in this line of work, and the trek from the southern side of Mount Everest is far from easy.
Before his demise, Wong Dorchi Shepra was married and had three children. However, his wife passed away about a couple of years before 2022 due to health complications. Two of Wong's children were aged 7 and respectively during the aforementioned year. Wong also had a brother named Mingma Sherpa, who seemingly owns a travel agency and often works with tourists near his hometown. Wong was also survived by his mother, who was heartbroken about her son's demise.
How Did Wong Dorchi Sherpa Die?
In May 2021, Wong Dorchi Sherpa was a part of the Russian 7 Summits Club Expedition under the leadership of Alex Abramov. This particular season was swamped by concerns due to Covid-19 and whether or not the facilities provided were up to the mark. Nevertheless, the group continued its trek and seemingly reached Camp Four as planned. However, Abramov did not summit as another group member, Dmitry Livanov, complained of chest pains and had to be evacuated.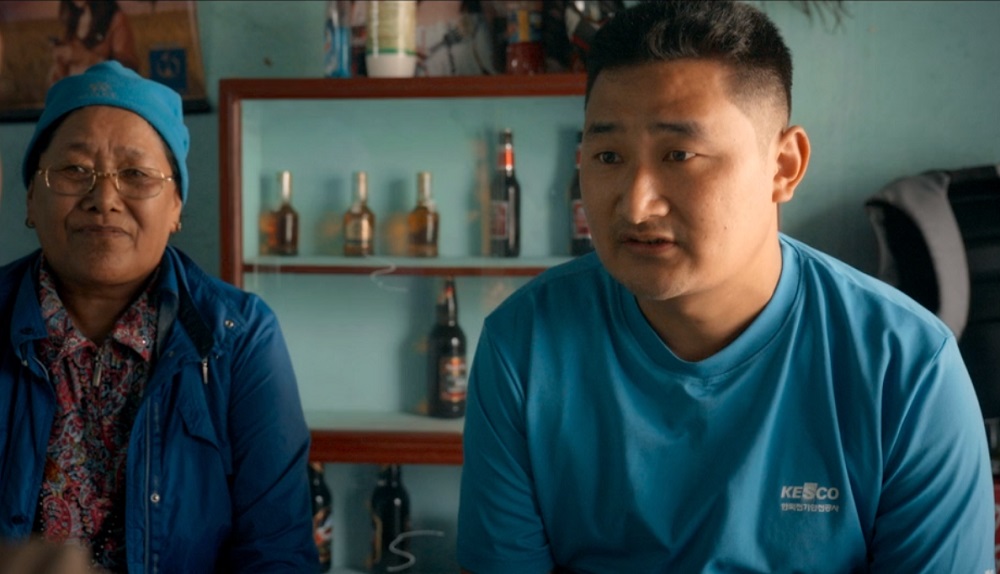 As for Wong Dorchi Sherpa, the guide reached the mount's peak from the southern side. However, while coming down to Camp Four, he passed away, though the reasons behind the same remain obscure. This also marked the fourth death for the 2021 season of Everest climbing, sparking many concerns. During some of the initial statements made by the Russian team, they apparently did not mention Wong's death. Given just how far up the mountaineer's body was, it would need special measures to retrieve him.
Unfortunately, as expected, recovering a body from a height of more than 8,000 meters is neither simple nor cheap. According to Wong's brother Mingma, while the guide did have insurance, the company did not cover the costs for such an endeavor. The Sherpa family themselves were distraught that they could not bring back the body of the late Wong despite having a rough idea of just where he was. This was until the arrival of Spencer Matthews.
As many might know, Spencer lost his brother Michael to a Mount Everest expedition in May 1999. More than two decades after the incident, Spencer himself came to the Himalayan country in order to hopefully bring his older brother home. However, the seemingly credible lead that the British celebrity had ended up being not helpful, and the initial search for Michael's body did not yield a promising result.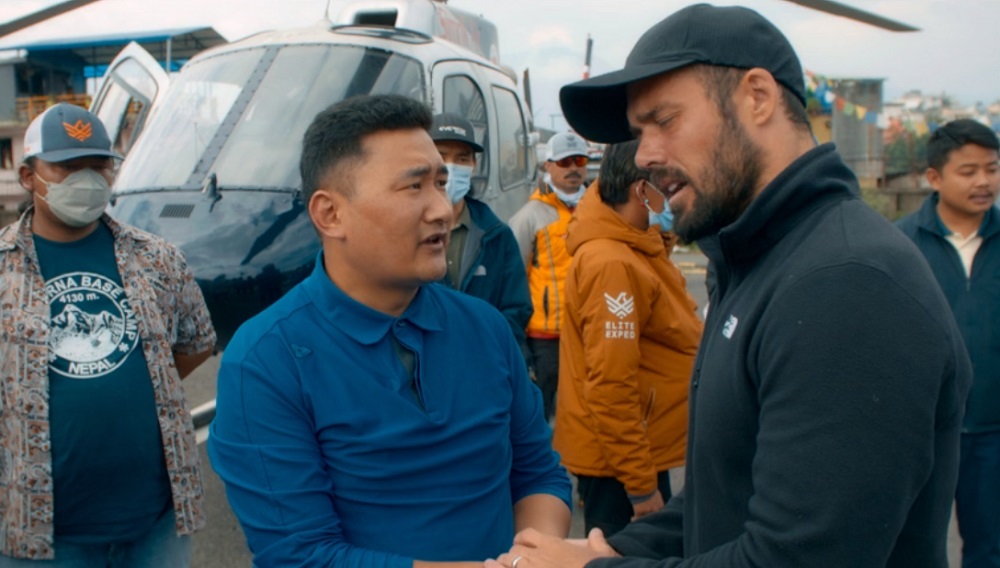 However, Spencer did learn about Wong Dorchi Sherpa's story and was struck by the similarities between him and Michael. Since his team found the Sherpa guide's body, the 'Made in Chelsea' star approached Mingma Sherpa and told them that if the second search mission also yielded a negative result for Michael, they would bring Wong back. This gave the mountaineer's family much hope, who thanked Spencer for his kind deed.
Ultimately, Spencer could not find Michael but did help Mingma reunite with his brother. Wong's children openly grieved about the death of their father and the fact that both of their parents were now not in this world. The act also brought a different form of peace to Spencer, who was bittersweet about providing Wong's family the closure he and his own family had been searching for years. The Britisher also admitted that his brother would have wanted this to be done, given how much Michael had grown to respect the Sherpa community in his last days.
Read More: Michael Matthews: How Did He Die? Were His Remains Found?