Based on George Orwell's concept of a character with the same title in his dystopian novel 'Nineteen Eighty-Four,' 'Big Brother' is a reality competition show that has been a gamechanger in the genre. With its intriguing notion of full isolation of the contestants, or "HouseGuests," for about 100 days with no ulterior motive but to walk away with the massive $500,000 grand prize, it is a franchise that runs globally. However, its American adaptation on CBS is the second longest-running. So, with season 23 on air, let's take a look at the last installment's winner and his current whereabouts, shall we?
Who Won Big Brother in 2020?
'Big Brother' season 22, also known as 'Big Brother: All-Stars,' was won by season 16's Cody Calafiore against Enzo Palumbo of season 12 following a unanimous final jury vote — extremely rare on the show. Although he is known for his fun-loving, witty, and outgoing personality, Cody not only holds a Bachelor's in Business Administration degree, but he also used to be a pro soccer player until an unfortunate ankle injury ended his career in the early 2010s. He then went on to model for a brief while and became a salesman before finding himself on 'Big Brother.'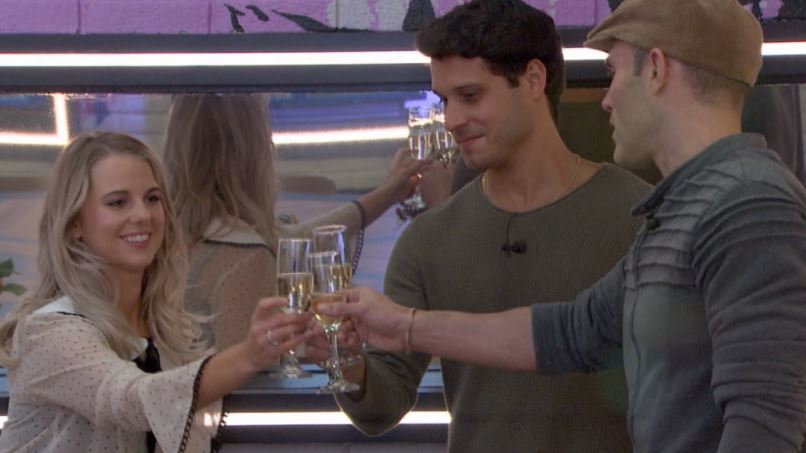 In season 16, Cody formed an alliance with Derrick Levasseur called "The Hitmen" early on, where they secretly ensured that they'd be the only two players left in the finale, and it worked. Despite that and Cody's numerous wins as the Head of Household and Power of Veto, he closed the show as the runner-up, losing to Derrick, who won the competition with a 7–2 vote. Cody still earned $50,000 and millions of hearts due to his realistic attitude, positive gameplays, and quick thinking. Thus, it came as no surprise that he was named an All-star and returned for season 22.
As soon as Cody came back to the 'Big Brother' house, he started playing his long-term game. Not only did he quickly forge deals and alliances with his fellow players, but he also won Head of Household in the first week. Cody gained this right an additional three times and obtained the Power of Veto in weeks 3, 8, 9, and 11. In fact, he made it to the finals without even being nominated for elimination. Well, that's how Cody broke all kinds of production records with a unanimous 9-0 vote and headed back to his own residence half a million dollars richer.
Where is Cody Calafiore Now?
Since returning to his current home base, New Jersey, Cody Calafiore has been relatively low-key, seemingly not doing much aside from a few small projects. He spends most of his unoccupied time with his partner, Christie Laratta, whom he's often bragged about, even during promo interviews or live sessions for 'Big Brother.' The duo has moved in together and appears to be utterly happy with the way things are. We can genuinely chalk up all this to the pandemic, though, as entertainment is still going slow. After all, everyone knows that Cody aspires to have a career as an actor/model.
With that said, to establish a broader social media presence and utilize his time, the Big Brother 22 winner is now a gamer on Twitch, streaming Monday-Thursday. Moreover, the 30-year-old has a TikTok account where he brings out his comic nature and truly lets loose. Cody does have a few acting credits under his belt – for 'Chronicle of a Serial Killer,' 'Joy & Hope,' 'The Maltese Holiday,' and 'Magic in Mount Holly,' amongst others – with a couple more already on the way. So, we can not wait to see what he does next. The TV personality's perseverance, we're sure, will play a role here as well.
Read More: Is Big Brother Scripted?