A part of the sprawling 'Power' franchise, 'Power Book II: Ghost' is set after the original series and follows Tariq St. Patrick (Michael Rainey Jr.), the son of James St. Patrick or Ghost. After Tariq killed his father, his mother took the blame, as she hoped that her son would go to school and lead a normal life. But in desperation to support his family, Tariq realized he had no choice but to embrace his father's legacy. As a result, he became a drug dealer on the campus of Stanfield University.
In season 3 episode 2, violence has already begun to shape the narrative. The new generation of the dreaded Tejada family takes control of their destinies. While the eldest makes his father realize that he has made a terrible mistake by underestimating him, and the sister begins to acknowledge new things about herself, Dru Tejada (Lovell Adams-Gray) accepts that he can never have an ordinary life and causes the death of a man who means absolutely nothing to him: Nick, a personal trainer at Weston family's Wall Street firm. Here is everything you need to know about it. SPOILERS AHEAD.
Why Did Dru Kill Nick?
As season 2 begins, Tariq wants to be as far from the drug business as possible. He barely escaped jail time after Brayden flipped on the prosecution and claimed he ran the entire operation. As Brayden was already granted immunity, he escaped jail time as well. When season 3 begins, a British woman named Noma arrives in New York. She claims that she was Mecca's boss and fiancée and has come to the city to learn what happened to Mecca and her drug and money. Eventually, Brayden, Cane, Tariq, and Effie convince her that she can use them as distributors for her product. Facing one more life-threatening situation, Tariq has no choice but to resort to dealing drugs once more.
Meanwhile, while the cases against him have been dismissed, Tariq still needs credits. So, he convinces Rashad Tate to have him as an intern in his campaign. But when he shows up for his first day at work, he discovers that Rashad has replaced him with someone else.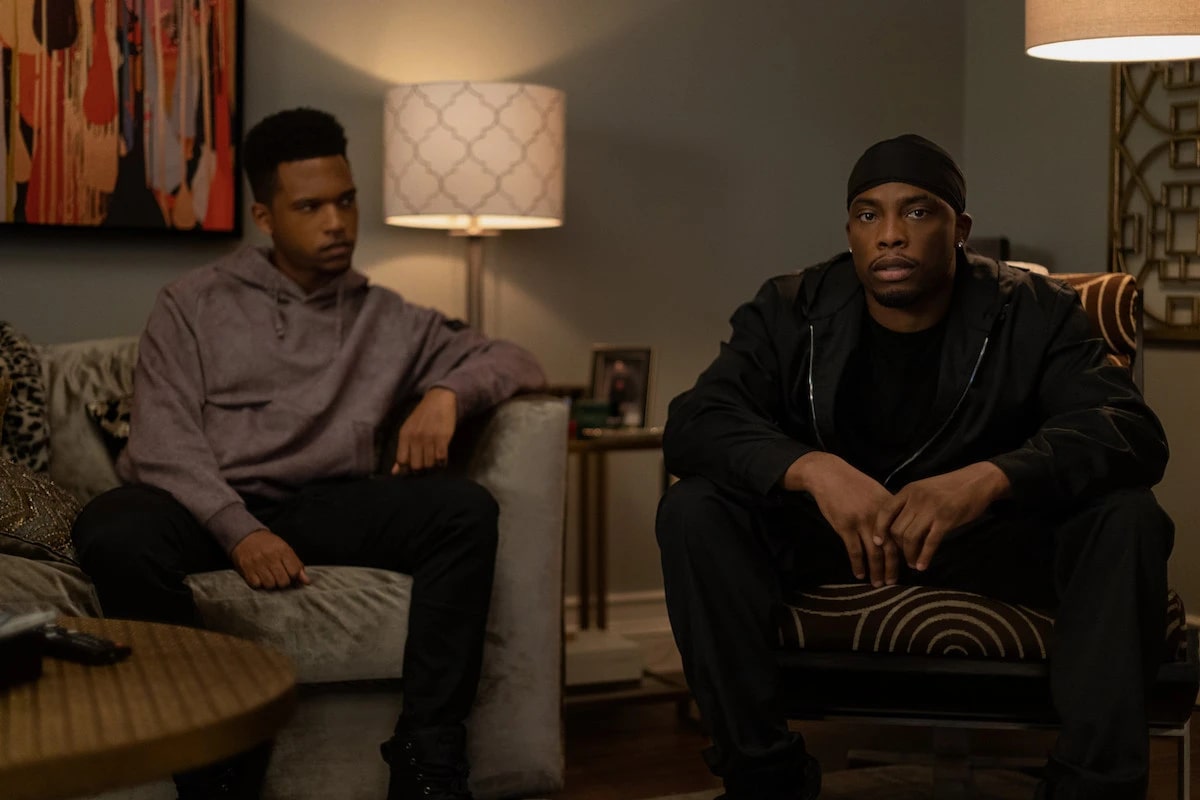 It is later revealed Brayden promised Rashad financial support from his family to have him fire Tariq even before he starts working for him. Desperate to get the credits, Tariq eventually agrees to intern at Weston financial firm. Predictably, Brayden's father isn't happy about this, but his brother makes him understand why it can benefit their business. Tariq subsequently starts working under Brayden and Kiki.
Realizing the potential market is enormous, Brayden suggested that they should sell their product to the firm's employees and those other Wall Street organizations. Tariq was initially against this, but when he sees the potential market himself, he realizes that Brayden was right.
They need a cover to set up the operation, so Tariq and Brayden zero in on personal training. But before they can do that, they need to get rid of the current trainer, and that's Nick. They try to get Cane to kill the man, but he is unavailable, so they reach out to Dru, who just had his heart broken by Everett. He finally starts to accept that he is not getting out of this business. He was earlier beaten up by a thug whom Monet executes, believing he is Zeke's killer.
With a lot of anger issues to work through, Dru silently follows Nick as he leaves work and pushes him in front of an oncoming truck. The man dies, and the road ahead is cleared for Tariq and Brayden. They subsequently leave their business cards in the lockers of all the employees.
Read More: How Did Cane Find out That Lorenzo Killed Zeke in Power Book II: Ghost?