Actress Gina Torres essays Jessica Pearson on the thrilling legal drama show 'Suits.' Since Jessica has been a fan-favorite character since the premiere, fans were astounded when she finally decides to quit her law firm. Moreover, even before viewers could come to terms with the possible exit of a character, Gina Torres revealed that she was parting ways with the show after season 6. Well, with fans now eager to learn more, let's delve into the details and find out why the actress chose to leave 'Suits,' shall we?
Why Did Gina Torres Leave Suits?
'Suits' season 6's midseason finale delivers a surprising twist when Jessica Pearson finally gives in to her ethics and goes against her legal judgment to save an inmate who was put on death row. Besides, she claims that although being the unanimous leader of the law firm Pearson Specter Litt makes her feel powerful, she has to quit to protect her mental sanity. Such a development made viewers wonder if it was the end of the road for Jessica, and actress Gina Torres soon confirmed their fears by announcing her departure from the show.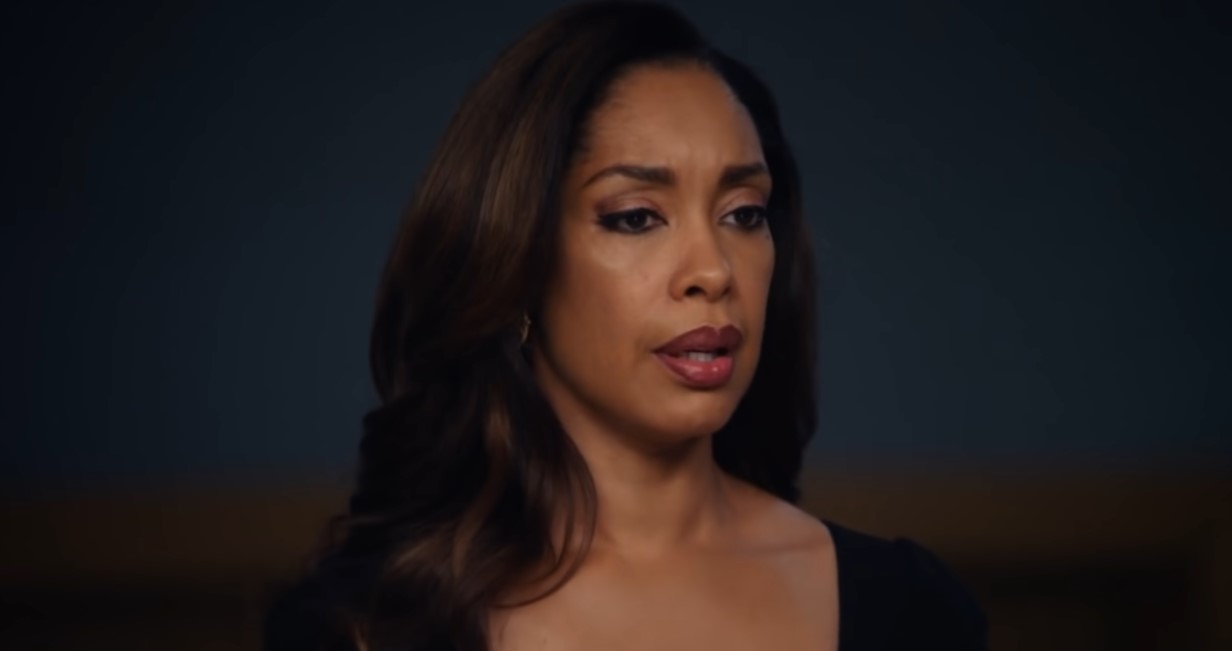 When explaining the decision to leave the show, Gina mentioned that it seemed the next logical step since her contract had ended. Furthermore, the actress revealed that since the show is primarily filmed in Toronto, it forced her to travel back and forth from Los Angeles, ultimately affecting her health and well-being. On top of it, at that time, Gina was married to her long-term husband, Laurence Fishburne, and the two lived in Los Angeles alongside their only daughter. Hence, being on the show forced her to stay away from her family, and she had to quit to spend quality time with her loved ones.
Incidentally, the decision to leave was not easy, and it took Gina some time to bid her co-stars goodbye. However, she was happy with how 'Suits' wrapped up Jessica's storyline and even detailed her opinion in an interview with the New York Times. She said, "What was so beautiful and poetic about how we've decided to end it is she's going to find her bliss. After all this time, she is not breaking with anything we've come to expect from Jessica Pearson." On top of it, she even talked about a possible return, and the showrunners made it possible through the spin-off 'Pearson.'
Where is Gina Torres Now?
Even though Gina Torres chose to leave 'Suits' to spend quality time with her family, the experienced actor was actively working on other projects, a notable few being 'The Catch' and 'Final Space.' Eventually, in 2019, she got the opportunity to essay Maybelle Summers in the movie 'Selah and the Spades,' that same year, she went on to play Celeste Skygoode in the short film 'Dispel.' However, Gina's most significant role was as Jessica Pearson in the 'Suits' spin-off show 'Pearson.' Since then, she has appeared in several hit TV shows, including 'Riverdale' and '9-1-1: Lone Star.'
On top of it, the actress has lent her voice to various productions, including a host of video games. Following Gina's separation from her husband, Laurence Fishburn, in 2016, the actress has been linked to several romantic partners, including Kevin Wright. Nevertheless, from the looks of it, she is currently single, although she enjoys a beautiful bond with her daughter, Delilah Fishburne. In addition, Gina has built up a wonderful life surrounded by friends and family, and we wish her the best for future years.
Read More: Why Did Patrick Adams Leave Suits? Does Mike Ross Come Back?