Portrayed by Jason Mitchell, Brandon Johnson is the main protagonist of the first two seasons of Showtime's crime-drama series 'The Chi.' Brandon is an ambitious young chef who wants to set up his own restaurant someday. He is in a relationship with Jerrika Little (Tiffany Boone), who had an affluent upbringing, completely contrasting to Brandon's chaotic childhood. At the start of the show, Brandon is promoted to the position of line cook at a high-end restaurant. Later in the series, he opens Smokey's BBQ in partnership with Emmett Washington. After season 2, Mitchell was removed from the cast of 'The Chi,' and his character was killed off. Here is everything we know about it. SPOILERS AHEAD.
Why Did Jason Mitchell Leave The Chi?
It was reported in May 2019 that Mitchell, most known for portraying Easy-E in 'Straight Outta Compton,' had been removed from 'The Chi' and the then upcoming Netflix film 'Desperados' (2020) following several misconduct allegations. He was also dropped by the United Talent Agency and Authentic Talent & Literary Management.
According to reports, Boone was one of the multiple actresses on the show who had issues with Mitchell. She reportedly felt so unsafe around him that she brought her then-fiance (now husband) 'Dear White People' actor Marque Richardson to the set whenever she had a scene with Mitchell.
Boone reportedly informed producers at Fox 21, the studio behind the series, that she could no longer work with Mitchell. At first, the producers decided to keep Mitchell and grant Boone's request for a release from the show. Season 2 showrunner Ayanna Floyd said in a statement provided to TheWrap in May 2019 that she had informed series creator Lena Waithe and Fox 21 about Mitchell's behavior before the production of season 2.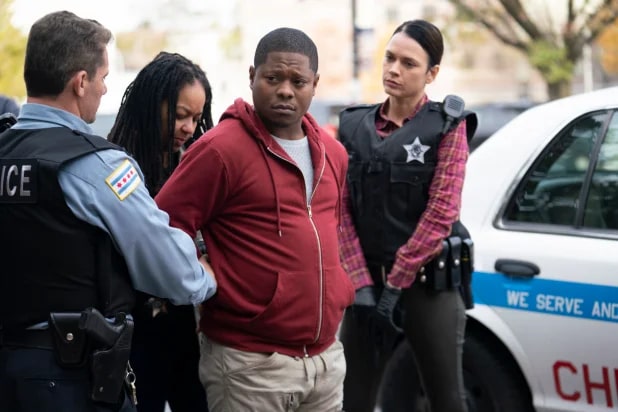 "When I took the helm in Season 2, it was Lena who informed me of the issues between Jason Mitchell and Tiffany Boone from Season 1 and that Tiffany was thinking of leaving the show because of it," the showrunner said. "As a result of this information, I discussed Tiffany's claims with the studio's HR department and set up HR presentations for the writers, cast and crew. Ultimately, everyone was well aware of Jason's behavior and his multiple HR cases, including Lena, the creator and an executive producer of the show, who is very involved at the studio and network level."
Floyd continued, "As Showrunner, I did everything I could to deal with his behavior, by speaking with the Studio's HR department multiple times and instructing one actress to call HR herself, before I became a target of his rage and inappropriateness, and had to report him to HR, as well."
According to Waithe, while Mitchell never behaved inappropriately toward her, she knew about the allegations after the production ended for season 1. She apparently brought in Lloyd with the hopes that the set would be a safer environment for women.
In November 2019, Mitchell made an appearance on 'The Breakfast Club' and attempted to defend himself by claiming that he wasn't given a fair chance to explain what happened before he was removed from the Netflix movie. He also accused Floyd of using the Me Too Movement as "a really, really ugly weapon" and claimed that corporate reasons were behind his removal from 'The Chi.'
"I was a little taken back by the whole situation that happened, but the actual reason I got let go was because Disney saw what was going on with 'Desperados' and they just bought Showtime. So they decided not to pick up my option," the actor said. "And of course, I've been on the show for what was about to be three seasons, I was nominated for an award, so I was asking for more money and all these sorts of things and they just weren't down to do it."
How Did Brandon Die?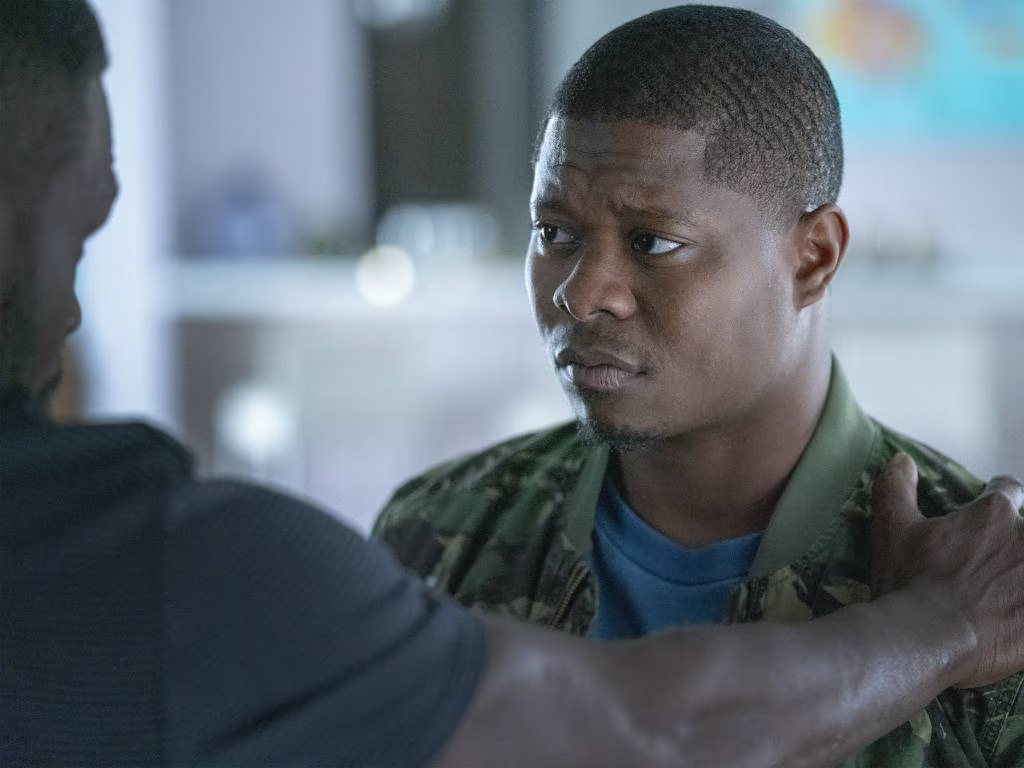 Brandon was killed off-screen between season 2 and 3. His funeral serves as an important scene in the season 3 premiere. Mitchell doesn't appear in the episode; the casket is closed. However, there is a photo of him on a stand by the said casket. In season 4, it is revealed that Douda killed Brandon or had him killed because he thought the younger man had turned against him.
Read More: When and Why Was Kiesha Kidnapped?