If there's one aspect Netflix's 'The Ultimatum: Queer Love' makes evident, it's that every relationship has its fair share of ups and downs so it's up to the individuals involved to make things work. After all, this reality series revolves around those LGBTQ+ couples that've reached a crossroads in their relationship on the way to attaining their fervent aspiration of settling down for good. Amongst them was actually the incredible pairing of Lexi Cayla Goldberg (she/her) and Raelyn "Rae" Cheung-Sutton (she/her) — but alas, a happy ending sadly just wasn't in the cards for them.
Lexi and Rae's The Ultimatum Journey
Although Lexi was merely 21 when she came across Rae on Bumble for the first time, she had this feeling quite early on that the basketball player turned software engineer was the one for her. This is actually despite their 2-year age gap as well as the latter's admission she'd initially only reached out for a "booty call" because the youngster had "a lot of" what she physically liked. However, they soon evolved into much more, just for it to then be Rae's overanalyzing tendencies and her doubt over whether a marriage is something she even wants to hinder their growth.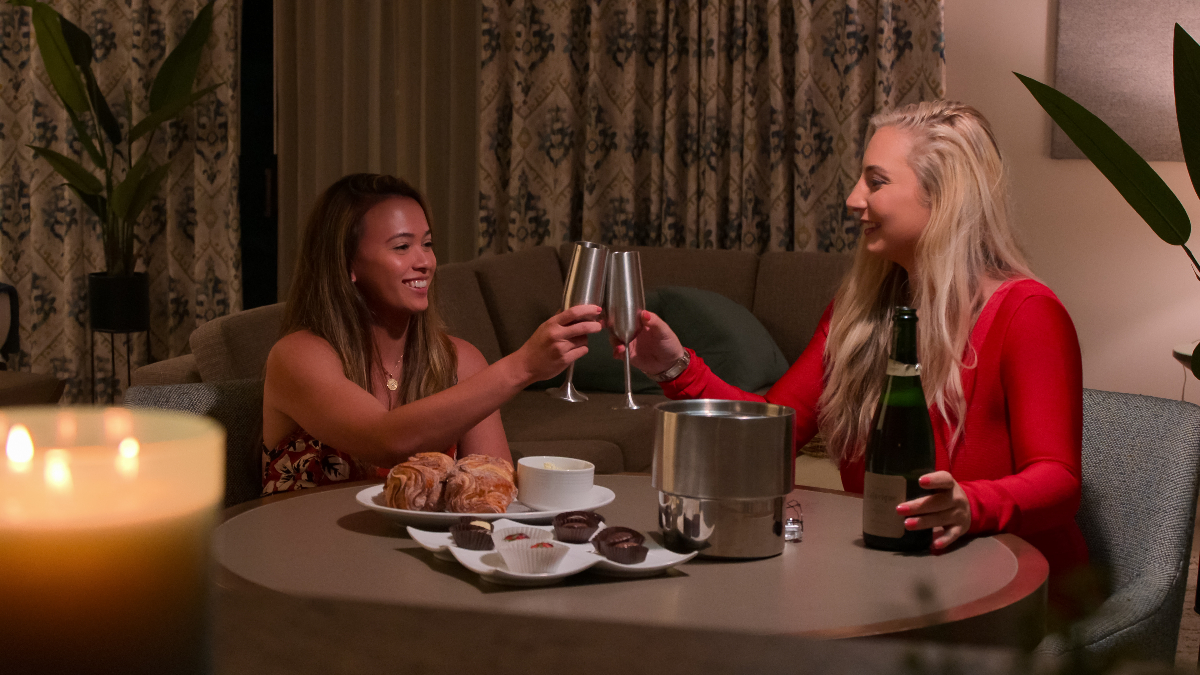 That's why Lexi issued an ultimatum to Rae following a little more than three years, unaware of the fact this simple decision would soon turn both their worlds upside down for better and worse. The truth is this enabled them to pursue others for a brief while, during which the former found an innate, deep connection with Mal Wright, whereas the latter coupled up with Vanessa Papa. And it's this companionship the California native didn't like — she wasn't jealous; she suspected Vanessa's intentions under the belief the 30-year-old was there only to make a name for herself.
Therefore, Rae and Vanessa's choice to get physical in bed with their fingers at some point during their 3-week trial marriage broke not just Lexi's heart but also her trust in every way imaginable. The fact it was for sheer "fun" instead of maybe furthering their affinity didn't sit well with her either, yet the original duo still managed to talk things through once they began their own trial union. It thus came as no surprise Lexi and Rae were at such a good place by the time decision day rolled around that their mutual consensus was to move forward in life together —they got engaged.
Why Did Lexi and Rae Break Up?
From what we can tell through Lexi and Rae's online presence, they were blissfully together from the moment of their mutual proposal toward late 2021 until early 2023, only to then part ways for good. The reason for this sudden split? Broken trust (without further infidelity in any manner) as well as the unfortunate realization they simply weren't the right fit for one another when it came to forever. "There was some stuff that we were still working through that happened from filming, just trust that was broken and things we just really couldn't [overcome]," Lexi recently revealed to People.
She continued, "We couldn't get to a place where we were just moving forward completely. Candidly, trust is so important in a relationship, especially when you're trying to commit to somebody in something so definitive as a marriage, as a marriage license, as like joining of funds and finances and love. And so for us, we just couldn't get through it. I think what was hard is there was such a good friendship, there was such a good bond there and there is a lot of love there. It just isn't the type of love that is meant to last us for what I hope is a 50-year marriage. Like the marriage that your parents have — that longevity."
Lexi then said, "Truly, it was things that happened during filming that we just couldn't get past. That was really the root of it, just things that happened during filming that were issues we couldn't find resolve for. So no infidelity in the long run. Nothing that happened post-engagement. It just really was stuff that we were hurting from our time on set." However, she admittedly doesn't regret a single moment of it since she got to meet Mal, whom she now considers family, before evolving into the kind of person she can always feel proud of. "I feel so proud of everything…I feel like I'm really happy for where I'm at," she added.
Moreover, it's imperative to note Lexi has since moved on too; she recently told Netflix's Tudum she has "found somebody that gives me all of the love and happiness I felt with Mal, mixed with an intimacy that we're exploring. That's truly what I always wanted when I knew my relationship with Rae was ending — somebody that made me feel the way I felt when I was with Mal and we were walking around San Diego calling each other our wives."
Read More: Are Yoly and Mal Still Together?