A thrilling and engaging legal drama series, 'Suits' has enjoyed a massive fanbase ever since its premiere. Moreover, while fans have come to adore most characters, Rachel Zane, essayed by Meghan Markle, remains one of the favorites. While the show initially introduces her as a mere paralegal, she fights her way up the ladder in a male-dominated profession. On top of it, Rachel's will-they-won't-they romance with Mike Ross has been a focal point on the show. Hence, fans were devastated when they learned that Meghan would not return after season 7. Well, since viewers are eager to learn more, let's find out the reason behind her exit, shall we?
Why Did Meghan Markle Leave Suits?
The last time we see Meghan Markle on screen is when her character, Rachel Zane, marries Mike Ross in the season 7 finale. Shortly after, the couple expresses their desire to move to Seattle and start a legal clinic so that Mike can take on cases for the underrepresented against the large corporates. Though this sudden move to Seattle explains his and Rachel's absence in season 8, Meghan primarily left 'Suits,' because of the developments in her personal life.
In 2018, Meghan married Prince Harry, the Duke of Sussex, making her a British royal family member. Because of her connections to the royal family, she could not continue her acting career and had to retire from the field. On top of it, reports suggested that since members of the royal family aren't allowed to work, Meghan chose to quit her profession to turn her attention toward humanitarian work and other duties.
Incidentally, show creator Aaron Korsh addressed Meghan's departure from the series in an interview with Express, saying, "I sort of had a decision to make because I didn't want to intrude and ask her, 'Hey, what's going on? What are you going to do?' What we decided to do was, as the season progresses, say, 'Look, I would rather have good things happen to Meghan in her life'—which would likely mean her leaving the show." Besides, we can confirm that Rachel Zane was the last role Meghan ever played on television, although she and her husband, Prince Harry, have appeared in a few docuseries since then.
Does Rachel Come Back?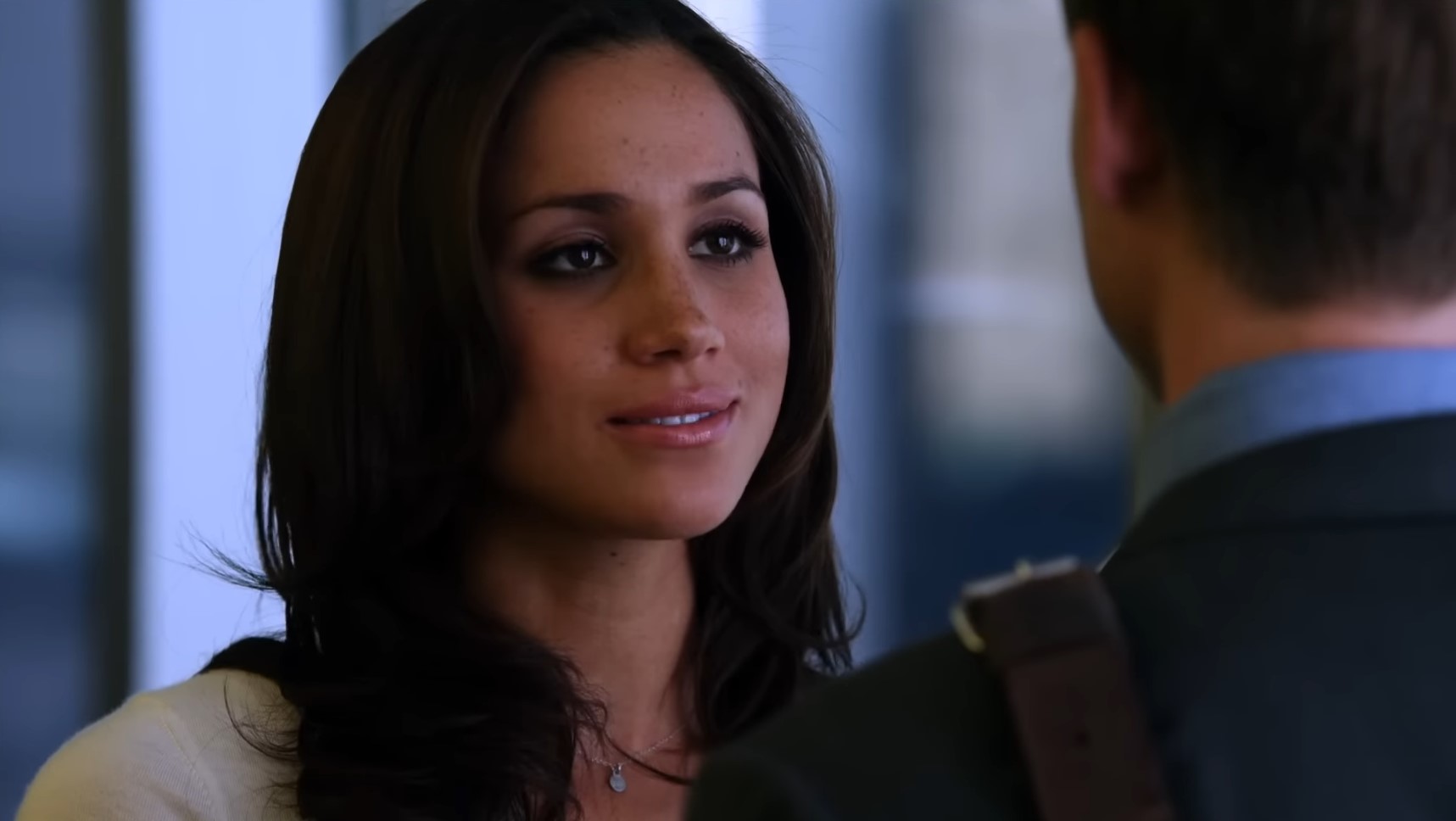 No! We are sorry to report that Meghan Markle's association with the English royal family and her humanitarian work have made returning to television almost impossible. Since Patrick Adams returned as Mike Ross in season 9 of 'Suits,' the showrunners tried everything possible to get the actress to reprise her role. In fact, sources claim that the producers even arranged to donate up to $6 million to a charity of her choice if she agreed to essay Rachel Zane for one final time on television.
Yet, while Meghan decided to remain firm on her decision to retire from acting, the rules stated that she could only reprise her role if her husband intervened and gave permission to do so. Since there is no history of such an incident, the chance for her return was bleak from the start. Still, despite Meghan's retirement from acting, she and Harry currently reside in Montecito, California, where they have built a quiet and happy life with their son, Archie Harrison, and their daughter, Lilibet "Lili" Diana.
Read More: Why Did Gina Torres' Jessica Leave Suits?