'Duran Duran: A Hollywood High' is a musical documentary movie focused on the contemporary members of the beloved rock band Duran Duran. Helmed by Ridoyanul Hoq, Gavin Elder, Vincent Adam Paul, and George Scott, the Paramount+ film is mainly a celebration of the group's 4oth anniversary and mentions some of its past members. One particular former bandmate discussed in the movie is Warren Cuccurullo, leading many to wonder why the musician departed from Duran Duran. If you are curious about the same, worry not because we have your back!
Why Did Warren Cuccurullo Leave Duran Duran?
After Andy Taylor left Duran Duran, the position of the group's guitarist was left wide open, and in September of 1986, Warren Cuccurullo was fired as a session guitarist. Following the end of the "Big Thing" world tour in June 1989, the musician became a fully-fledged member of the beloved Duran Duran, much to his joy and the delight of his fans. Yet, the guitar was far from the only thing that Cuccurullo was great at, and his songwriting skills shined through in the band's 1993 album "Wedding Album."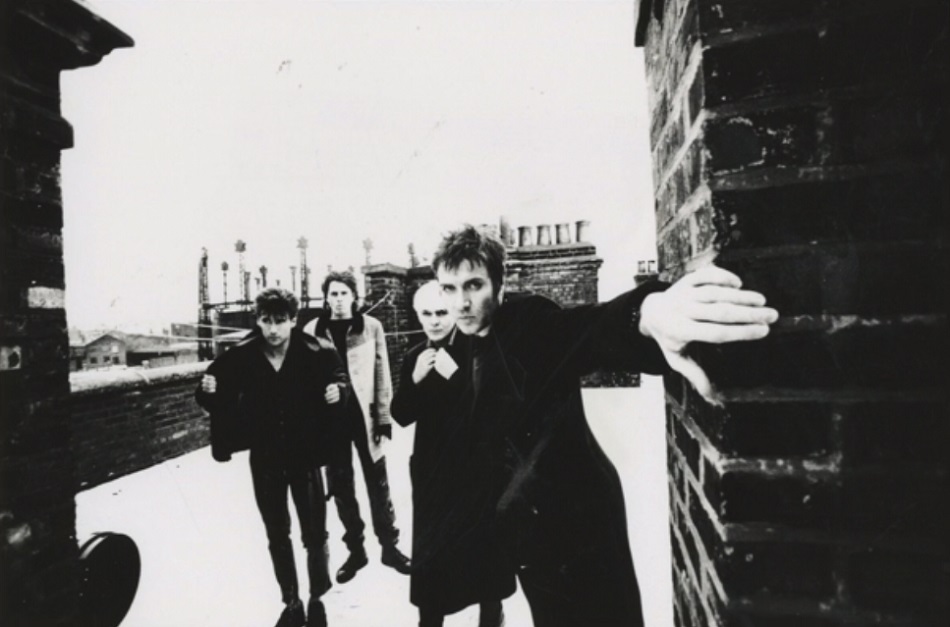 It was in 2001 that Cuccurullo was asked to leave Duran Duran, given the band's plan to reform with its original members. From all angles, his departure from the band he had been a part of for about 15 years seemed relatively amicable. This was because of the financial settlement that stated Cuccurullo would receive money from the earnings of Duran Duran's reunion album, even if he were not to contribute creatively to the same. However, a couple of years after his departure, things changed following a notable show of the reunited Duran Duran in Los Angeles, California.
Apparently, Cuccurullo had been invited to the event by the band members, but the management team asked him not to come without giving any reason. This prompted the guitarist to reveal that he had been fired from the rock band by a letter stating that this was done because Simon Le Bon and Nick Rhodes were unsure how he would react. "I would never get aggressive in a situation like that. Some things had to be sorted out professionally, so that's what I did," he revealed in 'Duran Duran: Notorious – The Unauthorised Biography,' a 2005 book by Steve Malins.
That said, it does not seem like Cuccurullo's relationship with his former bandmates has soured, especially given the 2013 release of his work with Nick Rhodes through TV Mania, a side project they had undertaken. Nevertheless, the guitarist does not talk much about his time with Duran Duran nowadays, with people left to wonder how things are between him and the other bandmates. Still, given the positive way Cuccurullo is mentioned in the Paramount+ movie, they may be on amicable terms at present.
Where is Warren Cuccurullo Now?
In November 2022, Cuccurullo was inducted into the Rock and Roll Hall of Fame alongside his former bandmates and some other members of Duran Duran. However, the guitarist did not attend the Los Angeles event to celebrate his inclusion, and the reasons for his absence have not been revealed as of writing. Regardless, his contribution to Duran Duran's life in the world of music was acknowledged positively by lead vocalist Simon Le Bon.
Presently, Cuccurullo's tracks are available on platforms like Spotify and YouTube, and he remains a highly active part of the music world. He is also one of the owners of Via Veneto restaurant in Santa Monica, California, which he started sometime in 2002. Besides, Cuccurullo has been linked to opening a restaurant named Hidden and has seemingly helped establish several Vietnamese food joints. However, recently, it seems like he has been more focused on composing music for movies. As for his personal life, Cuccurullo is the father to Mayko Cuccurullo, his adopted son whose mother is the guitarist's former partner, Claudia Bueno.