The fifth and final season of Prime Video's 'The Marvelous Mrs. Maisel' unfolds over two timelines. The first picks up after the events of the last season, and the second takes a time jump into the 70s and 80s. The show gives us an insight into how things will eventually turn out for Midge Maisel and her family after the show has ended, and she has accomplished her dream of becoming the biggest name in stand-up comedy. The first few episodes focus on Midge and her children, Ethan and Esther, but we find out what happens to Joel in the fifth episode. It turns out that he is in prison. We don't get an explanation as to why and how he ended up in jail. If you want to know more about it, we've got you covered. SPOILERS AHEAD
Why Does Joel go to Prison?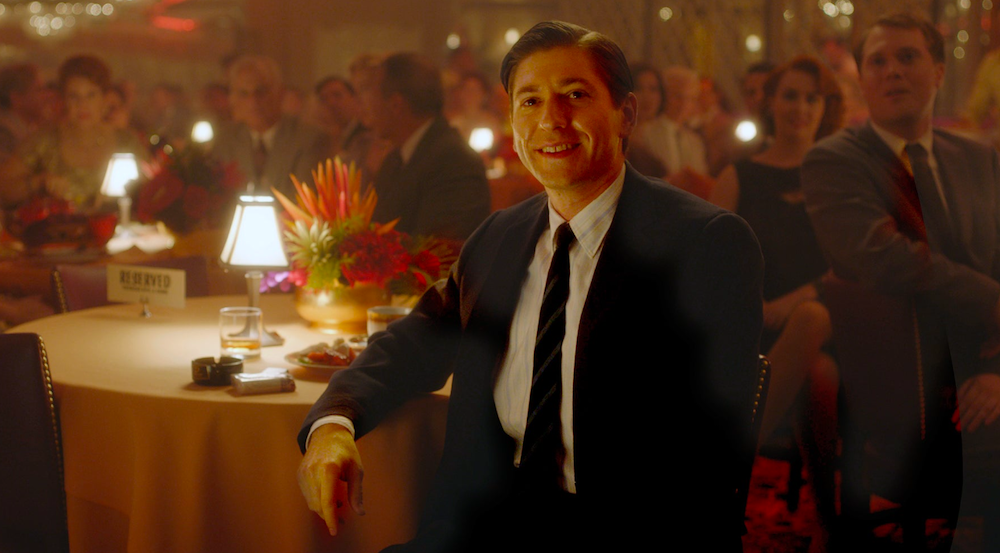 At the beginning of the fifth episode of Season 5, 'The Marvelous Mrs. Maisel' jumps to 1987. Midge meets Joel, who has been in prison for a while now. While the real nature of his crime is not discussed, their conversation does hint at what might have happened and what it means for Joel's future. The good thing is that Joel has been in prison long enough to be eligible for parole. While talking about meeting his granddaughter, he mentions that he might be out of jail in four or five months, depending on good behavior.
It's also clear that Joel isn't imprisoned for committing a violent crime. When Midge asks him who shanked whom, he says that the only fight that happens in there is over Financial Times. This means that the crime he got convicted of is a white-collar crime. It could be anything from money laundering and embezzlement to corporate and financial fraud. Considering how careful Joel used to be about everything, especially finances, we wonder why he did something that would land him in prison.
At one point in the conversation, Midge mentions that looking out for her got him into this mess. Immediately after this scene, we find Joel in the early 60s, scouting a place that he might buy. He talks to Archie about the goons, Frankie and Nicky, he'd seen with Susie and is worried that Midge might get roped into whatever mess Susie is involved in. Later in the episode, he mentions it to Midge, who rebuffs him, saying that Susie has it all handled. She doesn't know that Frankie and Nicky have made it clear that they own Susie in perpetuity.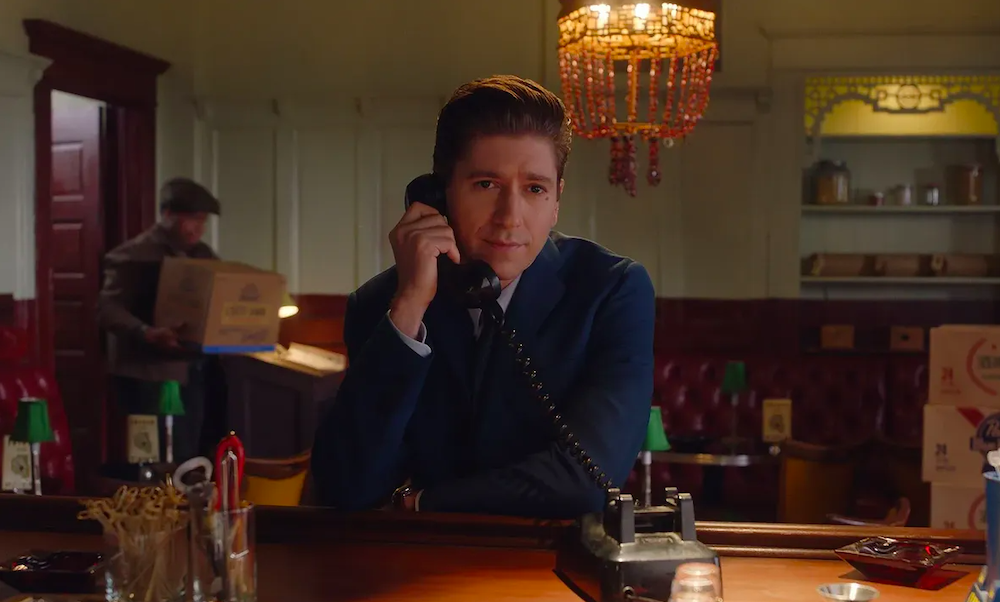 Considering how famous and successful Susie and Midge get, Frankie and Nicky may have been using their cut from Susie's business to fund their illegal activities. As Joel anticipated, Midge, or at least her money, got involved in it. When Joel saw that Midge might have to go to prison, he decided to take the fall. This could have been the thing that finally tore apart Susie and Midge. The latter would have understandably been angry with her manager, disappointed that she trusted Susie because of their friendship.
Another set of people who could have landed Joel in this trouble is Mei's parents. When he bought the club in Chinatown, he didn't know about the underground gambling ring they'd been running from the basement. They sold the place to Joel to get a cover for their operation. At one point, Midge gets Frankie and Nicky to look into what they are up to, but the goons refuse to meddle with Mei's parents, indicating that they might be more dangerous than what's explored in the show.
It could be that this is what comes around to plague Joel. While Mei's family was doing illegal things, it all happened with Joel's knowledge and under his roof. So, he would be the one to get arrested for any crimes that were perpetrated there. It could be that Frankie and Nicky were the ones who tipped the cops off about Joel and the gambling ring, among other things because he pestered them about their illegal stuff and how it could get Susie and Midge in trouble. In any case, Joel being in prison shows how he's still dedicated to looking after Midge's best interests, establishing how strong their relationship is even after all these years.
Read More: Do Midge and Joel End Up Together in The Marvelous Mrs. Maisel?