Prime Video's 'The Marvelous Mrs. Maisel' follows the story of Midge Maisel, a housewife who becomes a stand-up comedian after her husband, Joel, reveals he is leaving her for his secretary. She processes the emotional upheaval in her acts, which she becomes increasingly good at. As Midge's career soars, she crosses paths with many prospective suitors, but none come close to the relationship she shared with Joel, even after they get divorced.
Even when Joel falls in love with someone else, he remains caring and protective towards Midge. In the fifth episode of the fifth season, they kiss, revealing that their romantic feelings for each other haven't disappeared completely. Does this mean there is a chance for Joel and Midge to get back together? Let's find out.
Will Joel and Midge Get Together?
Since the beginning of the series, Midge and Joel Maisel have been circling each other. They have maintained a steady distance between them, but they've stayed far enough to allow room for other people. They broke up in the pilot episode when Joel said he was done with their marriage. Around that time, things had stuck in a rut for the couple, and Joel sought excitement elsewhere, which led their marriage to crumble.
Eventually, he realized that he didn't love his secretary as much as he thought and that Midge was the person he wanted to be with. By then, Midge had embarked on a new path, forging a career as a stand-up comedian. She decided that getting back together with Joel was not worth it, and it was better if they divorced. After a while, the tension died down between them, and they found it best to be amicable when around each other.
The couple officially got divorced in the second season, but instead of pushing them after, it only brought them closer. Midge got engaged to Benjamin, but by the end of Season 2, she traded getting married to him for a night of comfort with Joel, accepting that she might have to live alone if she wanted to succeed in her career. In the third season, while Midge was on tour in LA, they got remarried in a drunken stupor but agreed that this wasn't going to work out and decided to keep it a secret from their loved ones.
All these ups and downs in their life proved that they would never not be important to each other. Joel remained invested in Midge's welfare, intervening on her behalf with Susie, when he saw that money trouble was on the horizon. Later, when he finds out that Susie has been in cahoots with two thugs, he, once again, expresses his concern in a passionate outburst that leads to the kiss between them. It might have seemed like a big deal in earlier seasons, but we are all too familiar with their pattern by now.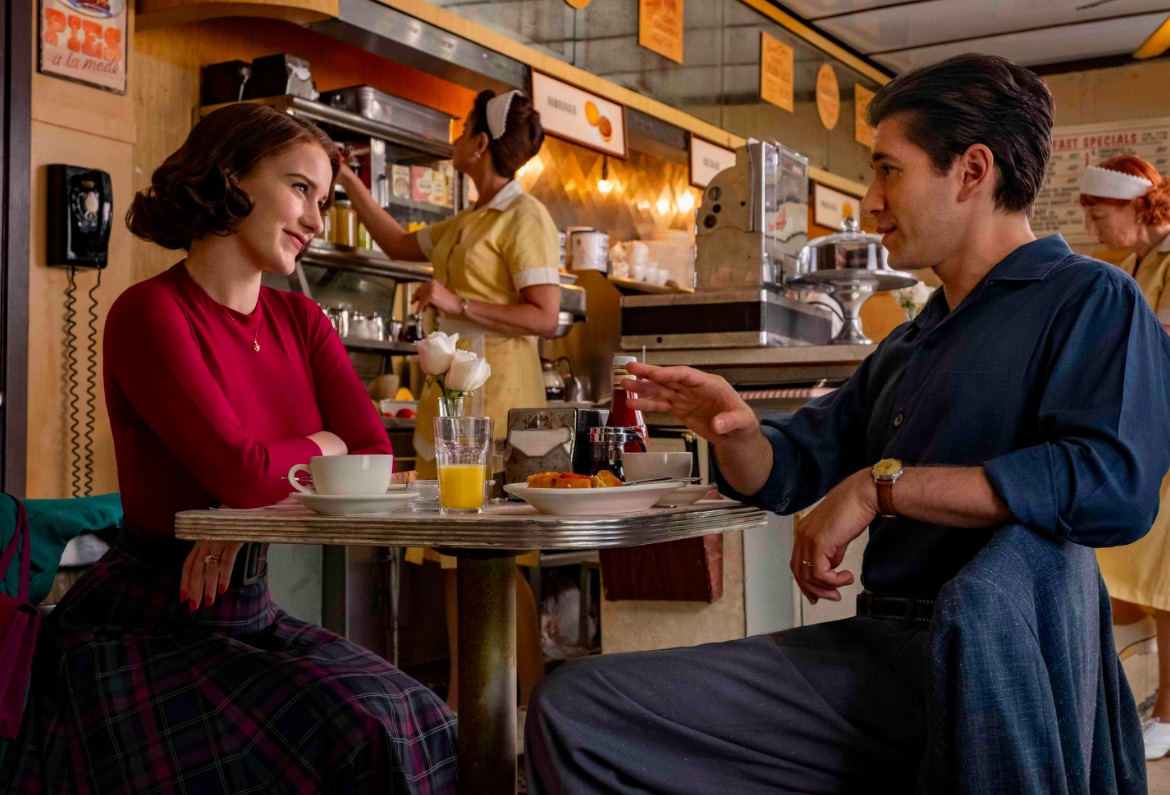 Had there been a possibility for Joel and Midge to reconsider their divorce and get back together, it would have happened earlier. That ship has sailed now, and while it looks like they might indulge in something more physical time and again, it doesn't mean they are going to get married again. This is further confirmed in the second episode of Season 5 when we get a summary of Midge's highly successful life and career. It is mentioned that she got married and divorced four times.
It's unclear whether the four marriages count the two she had with Joel, but it does confirm that Midge got involved with other people and took things as far as getting married to them. Meanwhile, we believe Joel, too, had his fair share of relationships, but none of them turned into something permanent. He almost got there with Mei, the only woman after Midge that Joel got serious about. However, when that didn't turn out as he'd expected, he started to doubt whether he'd ever find a woman like that again, someone he'd so be in love with that he'd want to marry her.
Meanwhile, Midge remained busy with her career, which got better and more demanding with time, while Joel worked on his business. They remained as close as a divorced couple can be, with Joel ending up in prison while looking out for Midge. But they never got married or even pursued a proper relationship again.
Read More: Why Do Joel and Mei Break Up?