HBO's 'Succession' builds up toward its endgame in the fourth and final season by dishing out multi-layered conflicts to its main characters. The corporate politics and power struggle at Waystar RoyCo aside, Shiv and Tom face an emotionally turbulent time, especially because of their impending divorce. However, recent developments offer the couple's relationship some hope of survival. Therefore, viewers must be curious to learn whether Shiv and Tom will halt their divorce proceedings and get back together. If you are looking for answers about the fate of Shiv and Tom's relationship, here is everything you need to know! SPOILERS AHEAD!
Why Are Shiv and Tom Getting Divorced?
Siobhan "Shiv" Roy, the daughter of Logan Roy and Tom Wambsgans, a Waystar RoyCo executive, is one of the most prominent and long-lasting romantic couplings in 'Succession.' In the first season, Shiv and Tom's seemingly simple romantic relationship takes a turn when Shiv forces Tom into an open marriage. Thus, their dynamic quickly changes, and we see Shiv taking advantage of Tom's love for her. However, Tom takes a hit back at Shiv in the third season finale. The episode, titled 'All the Bells Say,' sees Shiv attempting to conceive a child with Tom but admits she does not love her husband during foreplay.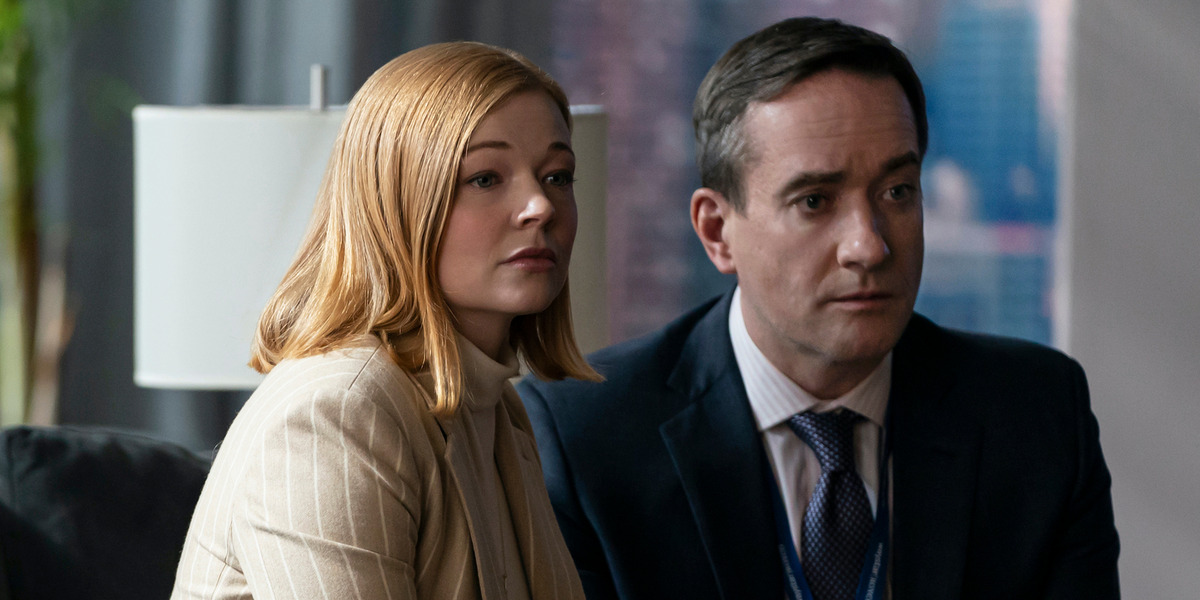 Tom reaches his breaking point after Shiv's admission while Shiv tries to play it down. Consequently, Tom betrays Shiv by telling Logan about Shiv, Kendall, and Roman's revolt against him. In the fourth season premiere, titled 'The Munsters,' we learn that Shiv and Tom are heading for divorce, and Logan is dishing out legal advice to Tom for his impending separation from Shiv. However, as of the fifth episode, their divorce is yet to be finalized. Moreover, the fourth episode also confirms that Shiv is pregnant, and it is implied that Tom is the father of the yet-unborn child. However, the tender affection and romance in Shiv and Tom's relationship vanished long before they decided to get a divorce.
Will Shiv and Tom Get Back Together?
In the series, we see Shiv and Tom's unfilled individual emotional needs complicate their relationship. For instance, Shiv being a Roy, cannot conventionally express her vulnerabilities. Moreover, as a woman seeking power and control within her father's corporate empire, her vulnerability could be a negative asset for Shiv. Meanwhile, Tom's undying love for his wife paints him as a tragic character, but he is mostly driven by his desire to feel accepted by the Roys and their inner circle. Hence, Shiv and Tom's relationship exiting within the fragile and volatile corporate landscape itself leads to their undoing. When Shiv and Tom fail at playing power games outside, these games occur in their bedroom, as evidenced by Shiv's demand for an open marriage and Tom using Shiv's vulnerability to betray her.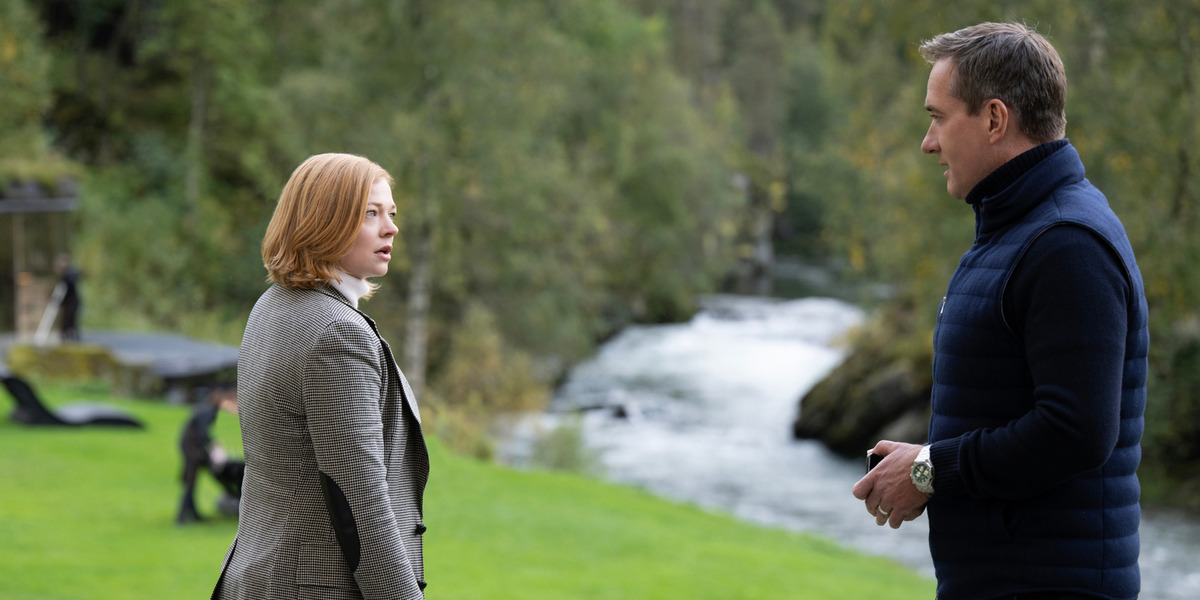 Shiv and Tom's relationship does not fulfill their emotional needs but only helps inflate their egos. However, the revelation of Shiv's pregnancy which remains hidden from Tom could be the bridge to bring Shiv and Tom together. Tom is equally responsible for the downfall of his and Shiv's marriage. He has used their relationship to further his career and remain relevant amidst the turbulence at Waystar. However, with Logan's death, he has almost no pull left in Waystar RoyCo. In the fifth episode, he is at Kendall and Roman's mercy, as the brothers offer to fire Tom to make Shiv feel better.
In the episode's final moments, Shiv seemingly threatens to fire Tom before asking him to fire another employee. From Shiv's words, it is clear that she is trying to see if she can still pull Tom's strings. In the seventh episode, Shiv and Tom briefly get back together after talking about their issues. However, things become awkward when Tom gifts Shiv a scorpion, presenting his feelings about her. Although Shiv and Tom throw a party together, their relationship crumbles by the episode's end. A small argument escalates into Shiv and Tom openly expressing their disdain for each other. Tom claims Shiv will never be a good mother, which hurts her feelings and ends any hope of reconciliation between them. Hence, Shiv and Tom are likely headed for a divorce once again.