HBO's 'Succession' season 4 episode 4 marks a new era in Waystar RoyCo's history as the conglomerate appoints a new CEO. In the fourth episode, Kendall, Shiv, and Roman deal with the aftermath of Logan's passing. However, they must overcome their personal struggles to ensure the company is in the right hands until it is sold off. Consequently, everyone makes their play for power but only will emerge victorious and be crowned as the new CEO of Waystar RoyCo. As a result, viewers must wonder who is chosen as Logan's successor at the end of episode 4. SPOILERS AHEAD!
Succession Season 4 Episode 4 Recap
The fourth episode, titled 'Honeymoon States,' opens in the aftermath of Logan Roy's death as his friends and family deal with the loss. We follow Kendall as he recomposes himself, likely after a heavy crying session, grieving his father. Kendall gets ready and arrives at Logan's apartment, where Roman and Shiv are already waiting for him. The Roys are holding a memorial service for Logan, and most of the executives from Waystar RoyCo are present to pay their respects. Kendall is surprised to see Marcia Roy at the house, as her marriage with Logan was on the rocks until Logan's death. Nonetheless, Marcia assures him that she and Logan are close.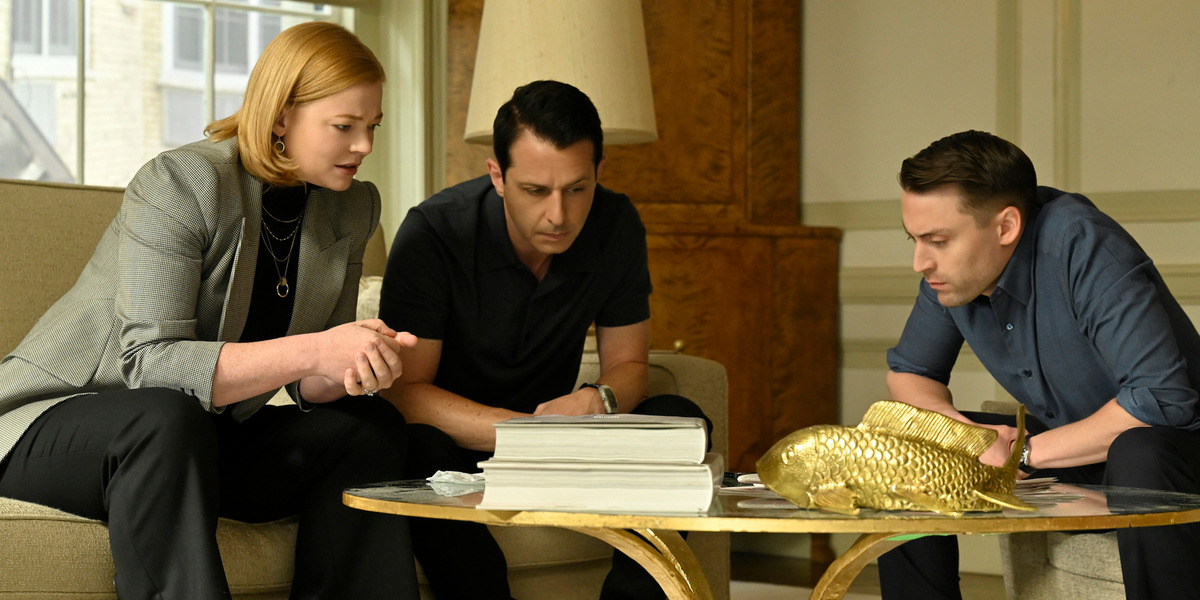 Kendall does not buy Marcia's story and reunites with his siblings. They joke about Logan and Marcia's marriage for a moment before checking up on each other. Kendall and Shiv are still experiencing stages of grief, while Roman states he thought about Logan's death so much that he has practically pre-grieved. However, assuming Roman was closest to Logan, he is likely still in denial about his father's death. Nonetheless, the siblings are forced to get their act together when Lukas Matsson calls to discuss the terms of Waystar's sale to GoJo.
However, when the siblings drop the call, Matsson refuses to talk to them. Instead, they receive an ultimatum to choose an interim CEO so that the deal can be finalized soon. Elsewhere, the Old Guard, comprising Gerri, Frank, Tom, and Karl, discuss the choices for an interim CEO. They refuse to consider Logan's children, and Gerri and Karl will likely be favorites among the board leaders. A meeting is scheduled for the board members to pick the CEO later in the day. However, matters become complicated after Frank discovers a letter Logan wrote that appoints Kendall as his successor.
Karl suggests destroying the letter, but Gerri wants to tell the children about it. Kendall, Shiv, and Roman are called into a room where they are told about the letter and Logan choosing Kendall. However, they speculate that the letter is from roughly four years ago, and Kendall's name is either underlined or struck out. Moreover, the letter was never presented to Logan's lawyers, making it non-legally binding. The revelation causes bickering among the siblings.
Elsewhere, Connor tries to buy Logan's house from Marcia, who gladly sells it for the right price. On the other hand, Shiv and Roman are displeased with Kendall as he tries to pitch himself as the interim CEO. Meanwhile, Tom realizes that Logan's death means he has no pull within the company and tries to suck up to Kendall, Roman, and Shiv despite his impending divorce from her. Meanwhile, Kendall convinces Stewy to back him during the board vote for the CEO. However, Kendall must convince his siblings to keep the company's control in the family until the sale.
Succession Season 4 Episode 4 Ending: Who Is the New CEO?
In the episode's final act. Kendall finally convinces Roman and Shiv to discuss the possibility of him becoming the CEO. Shiv and Roman have been living Kendall the cold shoulder since the letter was discovered. They are disappointed in Kendall as he floats around the possibility of taking over their father's company despite trying to send Logan to prison several times. Nonetheless, Kendall seemingly convinces Stewy to side with him during the board meeting. Lastly, Kendall turns to his siblings and urges them to have an open discussion, especially since they have grown closer over the last few months and supported each other after Logan's death.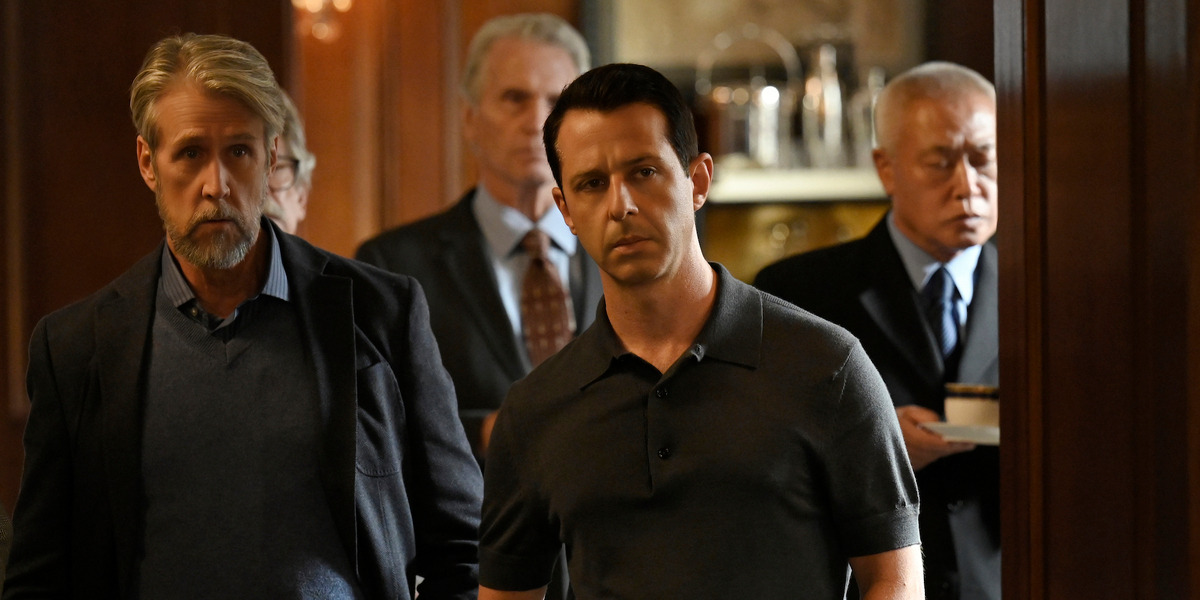 Shiv and Roman agree to discuss the situation, and Kendall clarifies his stance as he wants the best for all three of them, not just himself. He explains that he will only be the face, and Roman and Shiv will have an equal say in the company's decisions. Moreover, Kendall also agrees to have Roman onboard as the co-CEO. However, Kendall and Roman refuse to take on Shiv as the third co-CEO as it would look bad for the company. Shiv reluctantly agrees after the brothers promise to keep her in decision-making.
As a result, the siblings enter the board meeting united, and their pitch to make Kendall and Roman co-CEOs is accepted after Kendall assures them he will work to complete Waystar's sale to GoJo before moving out. However, Shiv is quickly disoriented after the meeting and likely regrets her decision. Meanwhile, Hugo meets with Kendall and Roman to develop a PR strategy to announce the brothers as the new CEOs. However, Kendall and Roman outright refuse the strategy that requires them to drag Logan's name through the mud. Nonetheless, Kendall privately convinces Hugo to go ahead with the strategy.
The episode's ending hints at a dark turn for Kendall as he is willing to sacrifice his father's good name for a PR strategy. Moreover, Kendall is already showing signs of breaking his promise to Shiv and Roman by making decisions on his own. On the other hand, Kendall is finally showing some ruthless decisiveness that Logan often complained he lacked. However, only time will tell if it leads to Kendall becoming more like his father or capably serving his duty as the interim CEO of Waystar.
Read More: Why Did Brian Cox Leave Succession?