Bollywood has seldom failed us when it comes to drama. When depicting heightened emotions and the depth of humanity, stories can be fetched from the diversity of cultures, history, and varying levels of society. What remains almost unchanged, is the sexism that is deeply rooted in our people, no matter the culture, history, or social status. Time and again, filmmakers have told stories about women in this oppressive societies; women who refuse to be fettered by the norms, and women who tried to bring a change into their own worlds. Here is a list of greatest female led Bollywood movies ever that portray the resolute strength of women.
30. Angry Indian Goddesses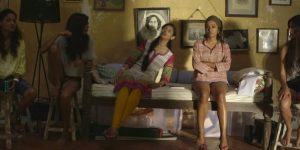 There has been the Zindagi na Milegi Dobaara, and Dil Chahta hai, and then there is Angry Indian Goddesses, which start out similarly: a group of friends who vacation together. However, that's where the similarities end, as the film plunges headfirst into darkness. Freida invites her friends to her family's house in Goa to announce her marriage. When a heated argument breaks out due to her accent, Jo runs out of the house. When the friends go looking for her, they run into devastating discoveries, decorated with the stink of chauvinism, and decide to take matters into their own hands.
29. Sardari Begum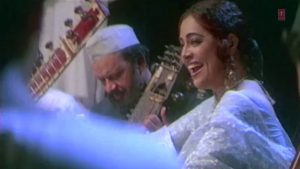 This is the story of Sardari Begum, a rebel who became a courtesan and very popular singer in Delhi, which unfolds in an investigation after her body is discovered, stoned during a riot. A young reporter tries to learn of the life of Sardari Begum amidst the political atmosphere before the elections that is haunting the city. The raw grit of the characters brings an unnerving realness to them, and the screenplay runs like a poetry.
28. Lajja
Lajja is the chronicles of four women who fight against patriarchy and misogyny regarding their own lives. As the story follows four different women, flowing smoothly from one plight to another, the film is able to cover a diverse range of oppression faced by females in different strata of the society. A highly ambitious film, albeit quite long, Lajja manages to get the message across, but it did end up losing some favour because of its loudness and over-dramatic nature. Nevertheless, it is packed with powerful moments and a wild passion that stays etched in the memory even if you've seen it only once.
27. Khoon Bhari Maang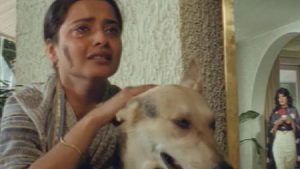 Aarti is a seemingly unattractive widow with two children who is supported by her father, a rich businessman. When her father is murdered, people flock towards her wealth, trying to obtain the wealth and putting her out of their way. However, the undefeated Aarti returns, now with a thirst for revenge, and reclaiming what belongs to her. With a stellar performance by Rekha, this is one Hindi thriller that you shouldn't miss.
26. That Girl in Yellow Boots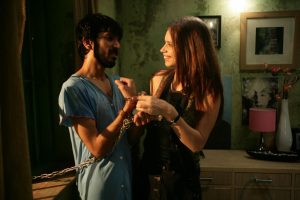 When Ruth comes to India in search of her estranged father, she is faced with the dark side of the country's underbelly. She struggles to find a way to get by, landing a job at a message parlour. As a foreigner, she never really fits in, but Mumbai builds around her like a cage where she is trapped with all her desperation to escape, but determination to find her father. The film shows Mumbai with an unnerving closeness. The overbearing characters and cramped places creates a claustrophobic atmosphere, and a sense of never-ending helplessness.
25. Mrityudand
Ketki, a young woman, is married to Vinay, and comes to a small conservative village which is strongly patriarchal and chauvinist in nature, propagating severe violence against women. When Vinay is also lured in by the evils, leaving Ketki to fight against this ruthless male-dominated village. With an excellent cast of supporting characters which add weight to Ketki's fight, Mrityudand is a movie that will leave a deep impact on your mind.
24. English Vinglish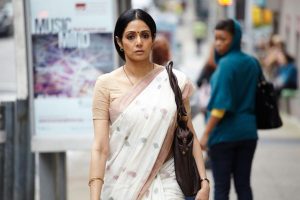 Sashi, a simple home-maker is ridiculed for her poor English vocabulary. When they visit New York for the wedding of her sister's daughter, she tries to reclaim the love and respect of her family by signing up for English classes. This endearing film shown through the eyes of an honest, hardworking housewife will melt your hearts and inspire you at the same time.
23. Highway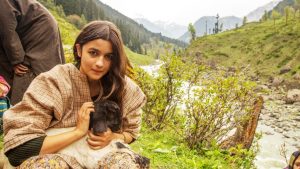 Veera, the daughter of a rich businessman finds solace in her kidnapping. Highway is heart-wrenching road film about escapism and discovering oneself as they live through a different kind of storm than the one they have always faced. Although the film did receive a lot of flak for the portrayal of Shockholm Syndrome, the characters are too deep to be judged on black-and-white moral grounds.
22. The Dirty Picture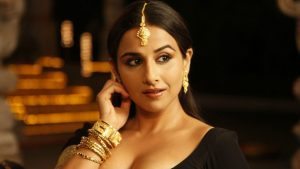 The Dirty Picture is inspired by the life of the South Indian sex symbol, Silk Smitha. Reshma leaves her village for Chennai, hoping to become a star. However, having a dream is not enough in the ruthless industry as she struggles to find a casting director for roles, ending up eventually as a background dancer. After she gets noticed for her sex appeal, rise to fame comes easy, but not without predators in the industry who leave her used and disgraced. With a strong script and brilliant characterization, The Dirty Picture does justice to the undeterred spirit of its lead character. Mostly popular for the wrong reasons, it is a remarkable film that remains underappreciated by the audience.
21. Queen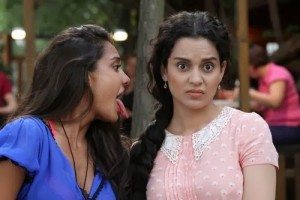 Rani Mehra is unconstrained when her fiancé dumps her right before their marriage, and sets out on their planned honeymoon to Paris and Amsterdam by herself. The meek girl finds independence and liberation in her journey as she meets new friends and reclaims her self-worth. Queen is a wonderful film that will brighten anybody's day, and is a must watch, especially for its fun characters and heart-warming exchanges between them.
20. Lipstick Under my Burkha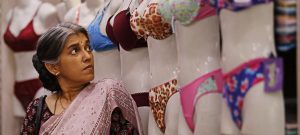 The film follows four parallel stories of four middle-class women who are oppressed by conventional societal boundaries of sexism, and find their release as they secretly indulge in their true interests. It is a brilliant narrative that uncovers the truth behind most women in an honest way that neither tries to impose its reality on the viewers, nor does it try to make a political statement. The authenticity of Lipstick Under My Burkha is what makes this one of the most talked about films of 2017, leaving us with hopes for similar films to be made in the future.
19. No One Killed Jessica
When Jessica Lal is murdered by the son of a politician in a high-class parties, all the witnesses, including the celebrities were coerced into denial. With the help of journalist Meera Gaity, Jessaica's sister, Sabrina invoked the masses and stood up against the offenders to demand justice for Jessica. No One Killed Jessica has beautiful moments of women empowerment and the rise of the citizens of the country against the politicians is something to look forward to in the movie.
18. Kahaani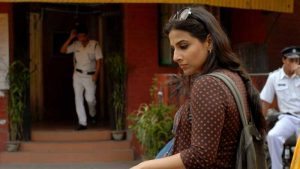 Pregnant Vidya Bagchi comes to Kolkata in search of her husband, Arnab Bagchi, who was allegedly a victim of a deadly accident in the metro-rail compartment. As the search for her husband unfolds, it sets into motion a series of murders and uncovers unforeseen secrets. One of the best thrillers in recent Bollywood, Kahaani is sure to rile up your senses.
17. Page 3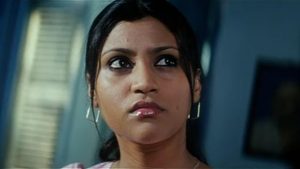 A young journalist, an air hostess, and an aspiring actress shred their inhibitions to chase their dreams in Mumbai. Madhavi, who is assigned with writing articles for Page 3 soon discovers that there is more to the Page 3 culture than meets the eye. With authentic grit stitched with the stories of towering ambitions and scandals, this film is a must-watch for a lover of good Indian cinema.
16. Piku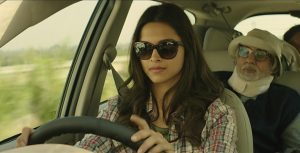 Piku is a charming movie about the relationship between Piku, an irritable architect and her father, Bhaskar. When Bhaskar is adamant about visiting his home in Kolkata, Piku accompanies him and with Rana as their chauffeur, they set out on road from Delhi to Kolkata – not because it's a pleasant journey by road, but because Bhaskar cannot travel by air with his severe constipation. The three grow closer over the journey, and when they reach Kolkata, they slowly rediscover themselves. Piku is a one-of-a-kind slice of life that is not made with stories, but with emotions and warmth.
15. Margherita With a Straw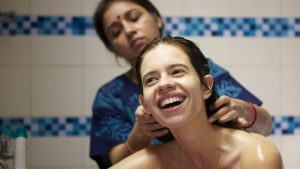 This film about Laila, a girl with cerebral palsy trying to realise her sexuality is one that should be watched for the absolute beauty of the lead character. Without trying to garner pity for an incurable disease, the film portrays the hardships a person faces trying to understand their colourful sexuality. The journey with the free-spirited Laila as she builds on her character with unwavering resolution is a treat to watch, and the film needs to be appreciated a lot more than it is.
14. Parched
Set in a regressive village in Rajasthan, Parched follows the stories of four women who try to break out of the severely oppressive society rooted in patriarchy. Parched plunges unapologetically into the depths of the evils against women in the country. The violence and sexual abuse of women is depicted ruthlessly, which is no less authentic than what it is in reality, making the movie a chilling and unsettling watch, soothed by the beautiful screenplay and deep characters.
13. Pink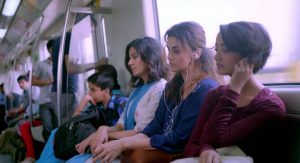 A night out at a rock concert goes horribly wrong for three friends when one of them is molested and is almost raped. They attack the offender who turns out to be the son of an influential politician. The friends are rendered helpless when the society turns their backs on them, questioning their morals, and they lose their jobs. When they decide to take the abusers head-on with Deepak Sehgal as their lawyer, they raise chilling questions against the misogyny of the society, leaving the society baffled.
12. Zubeidaa
Zubeidaa is the story of Riyaz who sets out in search for information about his mother Zubeidaa who had gone far and wide trying to find a place for herself to belong in, after being forsaken by her own family. She finds eventually married Maharaja Vijeyendra Shah of Fatehpur, and a new chapter of her life, filled with the pains and vices of humans began. Zubeidaa is a haunting film, with character that linger in the mind long after the story is concluded. The art direction is something to look forward to, and the poetic screenplay is truly mesmerizing.
11. Arth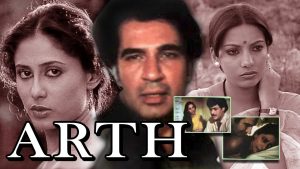 Arth is a beautiful film about stumbling upon loneliness, and rising independent through a mesh of troublesome relationships. Pooja struggles with her single life as her husband leaves her for his mistress. When she takes upon herself to raise the daughter of her maid who landed in prison, Pooja's priorities started becoming clearer and she tied the loose in her relationships before forsaking all that did not matter. Arth portrays the folly of human relations as truthfully as possible. The reality grips the audience, and the strength of a person to bear the storm and come out stronger is a compelling experience.
10. Umrao Jaan (1981)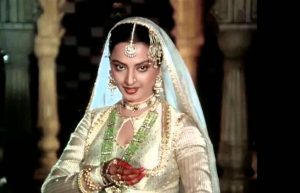 When Amiran is sold to a brothel and renamed Umrao jaan, she is set to become one of the most sought after courtesans. However, things don't go smoothly in the colonial-India as the atrocities of British soldiers shatter the peace, and Umrao is left to search for means to rebuild her broken world. A spell-binding film that will leave you in a daze, Umraojaan is a poetry graced with one of the most beautiful songs in Bollywood.
9. 15 Park Avenue
15 Park Avenue follows the Meethi, a schizophrenic woman, taken care of by her older sister and mother. As her family prioritises her wellness over their own needs, she spirals down into her imaginary world where her family is her captor, keeping her away from her husband and kids, and her real home in 15 Park Avenue. The film shows the growth relationship between Meethi and her older sister as they set out in search for 15 Park Avenue, with the help of Meethi's ex-fiancé. The film masterfully blurs the boundaries between real and surreal, and is an enthralling experience filled with diverse emotions.
8. Chandni Bar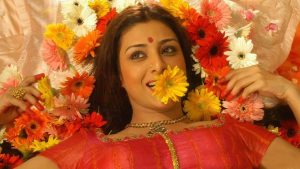 When her family is slaughtered in community riots, Mumtaz is compelled to become a dancer at Chandni Bar. As Mumtaz's life sinks deeper and deeper into the underworld from where she tries to save what really matters. A truly gripping film, Chandni Bar set a new standard for crime films in India.
7. Astitva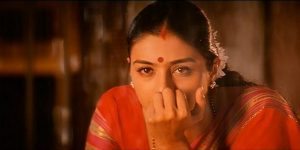 Aditi, a married woman is left with a huge inheritance from her late music teacher, leaving her husband and family befuddled. As the past is unfolded, relationships are wrecked, and morals are questioned. There have been Bollywood films that tell about the timeless loneliness and misery of married women. As the characters are bought to rendezvous on a grey moral ground, the misogyny that is threaded through the core of the society grows larger than the fragile ties of family and friends. Astitva portrays chauvinism with such authenticity and closeness that it leaves you rattled.
6. Fire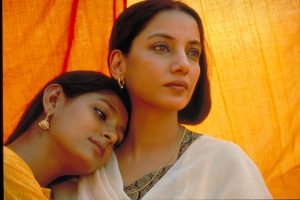 The second film in Deepa Mehta's Elements Trilogy, Fire tells the story of the relationship between Sita and Radha, both forsaken by their husbands. As they seek companionship in each other, their relationship crosses borders of platonic love. An elegantly presented story of love that was considered taboo, Fire is a moving film about loneliness and rediscovery of passion.
5. Pakeezah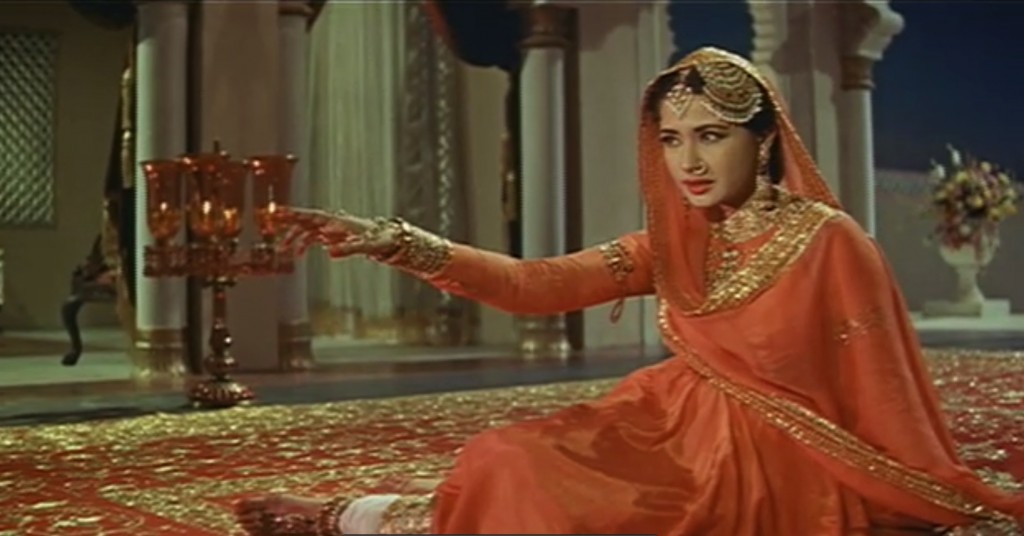 This 1972 Indian cult classic film, written and directed by Kamal Amrohi, is set in Muslim Lucknow at the turn of the century. 'Pakeezah' centers on the mental plight of a tawaif (courtesan and dancer) and their longing to be loved, accepted and respected by society. A film know for its incredible music and a memorable performance from Meena Kumari. This one is for the ages.
4. Mammo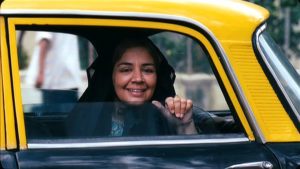 National Award winning Mammo is often lost under the sheer quantity of films produced over the years, but it is one that needs to be kept in memory as one of the finest films on the Partition. Mehmooda Begum, nicknamed Mammo, tries to find a home as a widow, in India, the country she was born in after being segregated into Pakistan after the Partition. Mammo is an exquisite film about rediscovering lost relationships and finding somewhere to belong, beyond political confines.
3. Dor
A story of an unlikely friendship between a woman who is seeking forgiveness for her husband's crime and a woman who is mourning the loss of her husband. When startling revelations are made, their friendship is tested. Dor portrays friendship very delicately and is sensitive about the depth of emotions conveyed through meaningful conversations. The characters are varied and well-rounded, with mesmerizing performances from the cast. Dor is a film that is bound to touch the deepest corners of the heart with warmth and compassion.
2. Pinjar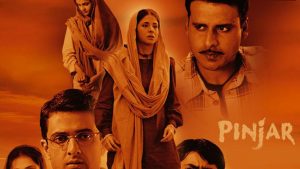 Pinjar is the story of Puro, a young woman from a Hindu background set in the time of the 1947 Partition. As the rift between the Hindus and Muslims grew wider and their relationship became more and more turbulent, Puro was thrown in the middle of the conflict when she was kidnapped by a Muslim man as a revenge for the atrocities her family had caused his. With stringent societal obligations of her family causing them to disown their own daughter on one side, and with the family of her kidnappers on the other, Puro's loyalties are questioned as she tries to rescue her sister and in turn, tries to bridge the gap between the families. A breath-taking experience, Pinjar paints an authentic picture of the loss and suffering of the war without being biased between the two countries. Watch it for the flawless storytelling, direction, and brilliant performances by the cast, and this is one movie that is sure to stay with you for years to come.
1. Mother India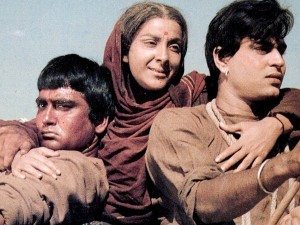 One of the evergreen Indian classics is about Radha, a newly married woman who is left to repay the debt taken by her mother-in-law from the evil Sukhilala, paying three-quarters of their harvest. As she is left alone by her handicapped husband with three sons, Radha struggles to make ends meet. When the village is destroyed by a storm, Radha rises above the overbearing patriarchy and sexism and leads the villagers to rebuild the village, and rising as the Mother of the village. Things don't stop there for Radha as she gets down to fight for justice even in her own family. India's first nomination for the Academy Awards, Mother India has set a symbol so high for women empowerment that other films only dream of achieving. Mother India has heavy allusions to the Hindu Mythology, and also post-colonial themes of development and ideal citizenship. As a cinema, it is one of best that India has made, and will carry the title onwards.
Read More: Best Classic Indian Movies