Director Ridley Scott is preparing to start the production of his next directorial feature film 'Wraiths Of The Broken Land.' The movie will be a Western drama, and principal photography is scheduled to start next year in March 2024. While the exact filming location is unknown, the project will likely be shot in Mexico. 'Wraiths Of The Broken Land' is expected to be Scott's next project, following the epic historical drama movie 'Napoleon' starring Joaquin Phoenix and the upcoming 'Gladiator 2,' which is currently in production. Scott will start work on 'Wraiths Of The Broken Land' after fulfilling his commitments to the latter film.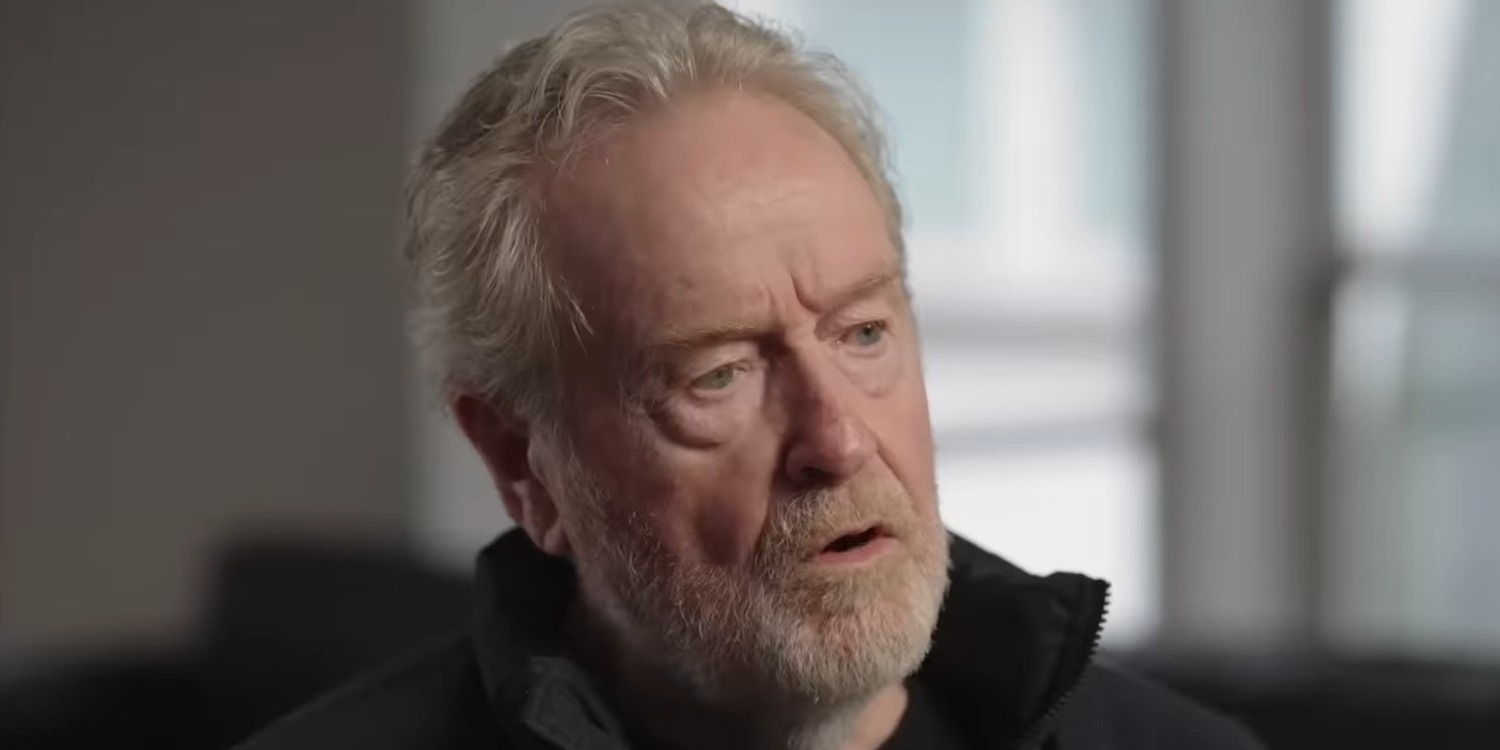 'Wraiths Of The Broken Land' will be set in the 20th century and revolve around two sisters from a small Mexican town forced to work as prostitutes. While the sisters work at a gentlemen's club, their two brothers and father are a part of the Plugfords, a local outlaw gang that attempts to rescue them with the help of a former slave, an Indian, and a brutal gunman. However, the rough and motley crew must determine whether the sisters are alive.
The film is based on S. Craig Zahler's 2013 novel of the same name, known for its brutal depiction of the Wild West. The novel's film adaptation was first announced in 2016, with Ridley Scott at the helm. However, the 'Gladiator' director focused on other projects in the years since before returning to work on the Western drama. The film's screenplay is penned by Drew Goddard, marking the screenwriter's second collaboration with Scott following the 2011 sci-fi drama 'The Martian,' starring Matt Damon. Goddard is also known for his work on the Marvel Comics-based superhero series 'Daredevil.' He is also expected to serve as a co-producer on 'Wraiths Of The Broken Land.'
Presently, no casting announcements for 'Wraiths Of The Broken Land' have been made. Scott is currently filming 'Gladiator 2,' which stars Paul Mescal, Denzel Washington, and Pedro Pascal, with a tentative release date of November 2024. Scott is expected to turn his attention to 'Wraiths Of The Broken Land' only after wrapping the principal photography on 'Gladiator 2,' meaning the former is only in the early stages of pre-production.
The adaptation is being produced under the Scott Free Productions banner, with Michael Schaefer as co-producer. Schaefer and Scott have previously worked together on films such as 'The Martian,' 'Exodus: Gods and Kings,' and 'Alien: Covenant.' Simon Kinberg and Aditya Sood are also attached as producers through the former's production company, Genre Films. The duo has worked as producers on 'The Martian,' and the 'Deadpool' films starring Ryan Reynolds. 'Wraiths Of The Broken Land' currently does not have a tentative release date.
Read More: Best Ridley Scott Movies, Ranked