Showtime's thriller drama series 'Yellowjackets' is split into two timelines. In 1996, members of a New Jersey high school girls' soccer team get stranded in the Ontario Wilderness after their plane crashes. As winter arrives and resources become scarce, survivors must make drastic choices. Twenty-five years later, those who have made it out of the Wilderness alive still struggle with their trauma.
In season 2 episode 7, titled 'Burial,' Shauna (Melanie Lynskey as adult; Sophie Nélisse as teen) struggles with her grief in the past. As the snow stops falling, Misty (Christina Ricci as adult; Sammi Hanratty as teen) has to go out looking for Crystal, and Ben (Steven Krueger) is forced to leave the cocoon he has built around his mind and face reality. In the present day, the girls find a surprising break from their lives at Lottie's wellness center. Here is everything you might want to know about the ending of 'Yellowjackets' season 2 episode 7. SPOILERS AHEAD.
Yellowjackets Season 2 Episode 7 Recap
The episode begins in the past, with Nirvana's "Something in the Way" playing in the background. Snow continues to fall in the Wilderness, trapping the survivors in the cabin. Lottie suddenly notices that it has stopped snowing. The girls venture out of the cabin for the first time in a while to gather provisions. Misty overhears other girls speculate about whether she killed Crystal and announces to the group that she will go looking for her friend. A few others accompany her. She excuses herself along the way to go find Crystal's body on her own with the hopes of not letting others eat her friend. She starts panicking when she can't find the body.
Meanwhile, Scott is forced to exit the cocoon of memories he has built around himself to deal with his trauma. When Misty climbs back up to the hill from where Crystal fell, she finds Scott, ready to jump. She threatens and pleads to him not to do it until she mentions Shauna's dead child and asks Scott not to burden her with more deaths. This seems to work, and Scott backs off from the edge. Elsewhere, Taissa (Tawny Cypress as adult; Jasmin Savoy Brown as teen) admits to Lottie (Simone Kessell as adult; Courtney Eaton as teen) that since she has started attending her circle, she hasn't had an episode of sleepwalking again. And Shauna buries her child.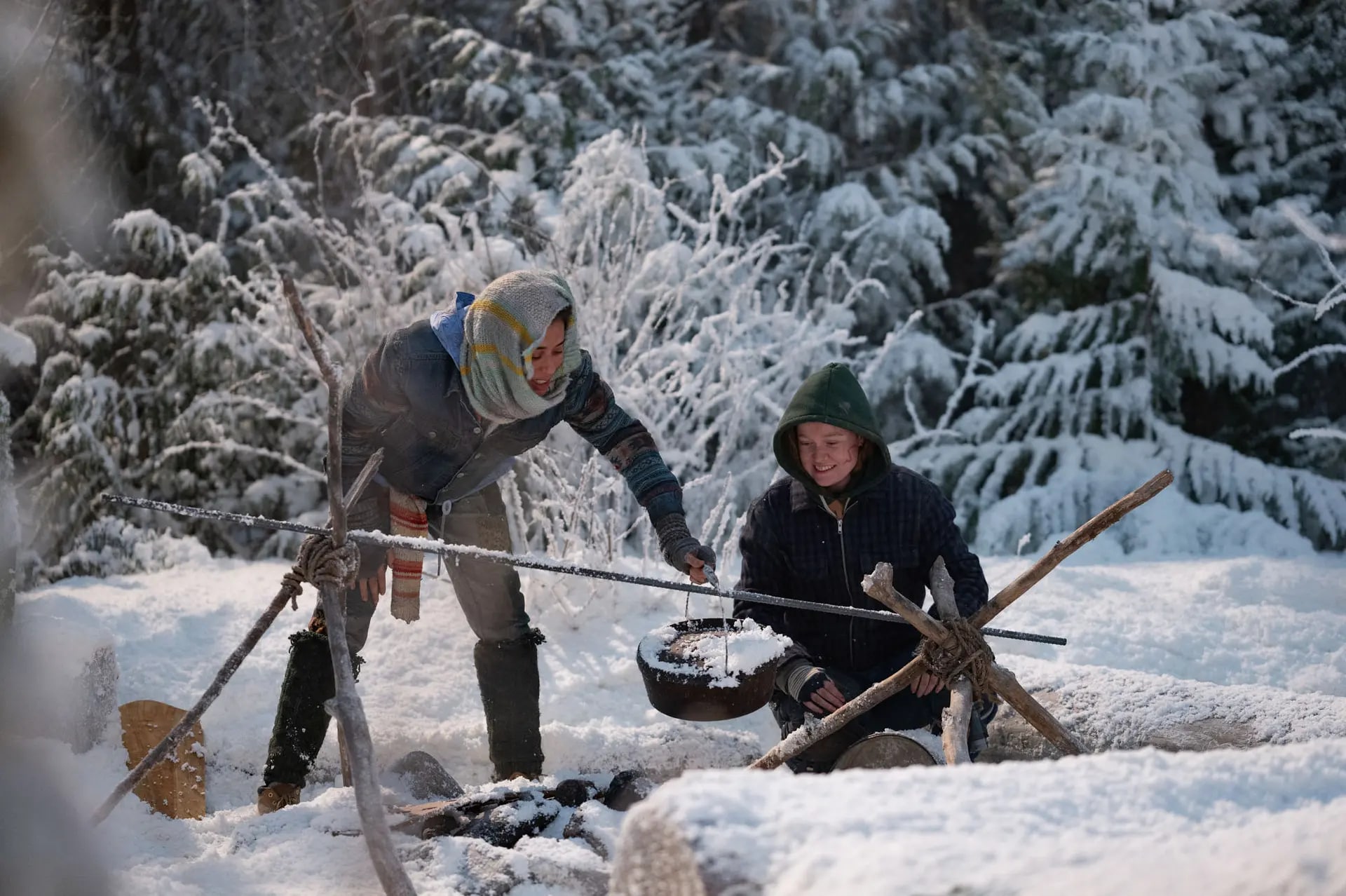 In the present day, the six survivors all gather together at Lottie's wellness center. Others are stunned to notice how much Nat has changed since the last time they saw her. She has suddenly become a follower of Lottie's teaching. The five new arrivals are assigned different packages to assimilate better into the community. Van is assigned to foraging, and she grabs a bottle of alcohol from her car. When Misty is told that she has to spend some time in a water tank, she tries to run away, but one of the residents points out to her that nobody wants to harm her and that nobody wants her there. While inside the tank, Misty has a dream-like vision involving Walter and an anthropomorphic version of her bird. Van speaks to Taissa about her cancer, and Taissa tells Lottie she has started sleepwalking again.
Shauna is asked to take care of a baby goat. Those scenes are set against the ones in which she grieves in the past. As the episode progresses, her deeply seated trauma starts to resurface. Toward the end of the episode, the six girls drink together and speak about their lives. They try to look back to those 19 months they spent in the Wilderness and discover their memories of it have become hazy. As the snow starts to fall, they dance around the fire, just like they used to all those years ago. This is when Shauna gets a phone call about Jeff, telling her that the authorities have found Adam's body.
Yellowjackets Season 2 Episode 7 Ending: Is Lottie's Therapist Real?
Throughout the season, Lottie is shown to take breaks from her wellness center and go speak to her therapist. In this episode, the therapist encourages Lottie to embrace the freedom she has started experiencing with her friends returning to her life. The therapist was previously very conservative about her opinions on Lottie's visions and the Wilderness. But now, she seems excited about what the future holds for Lottie.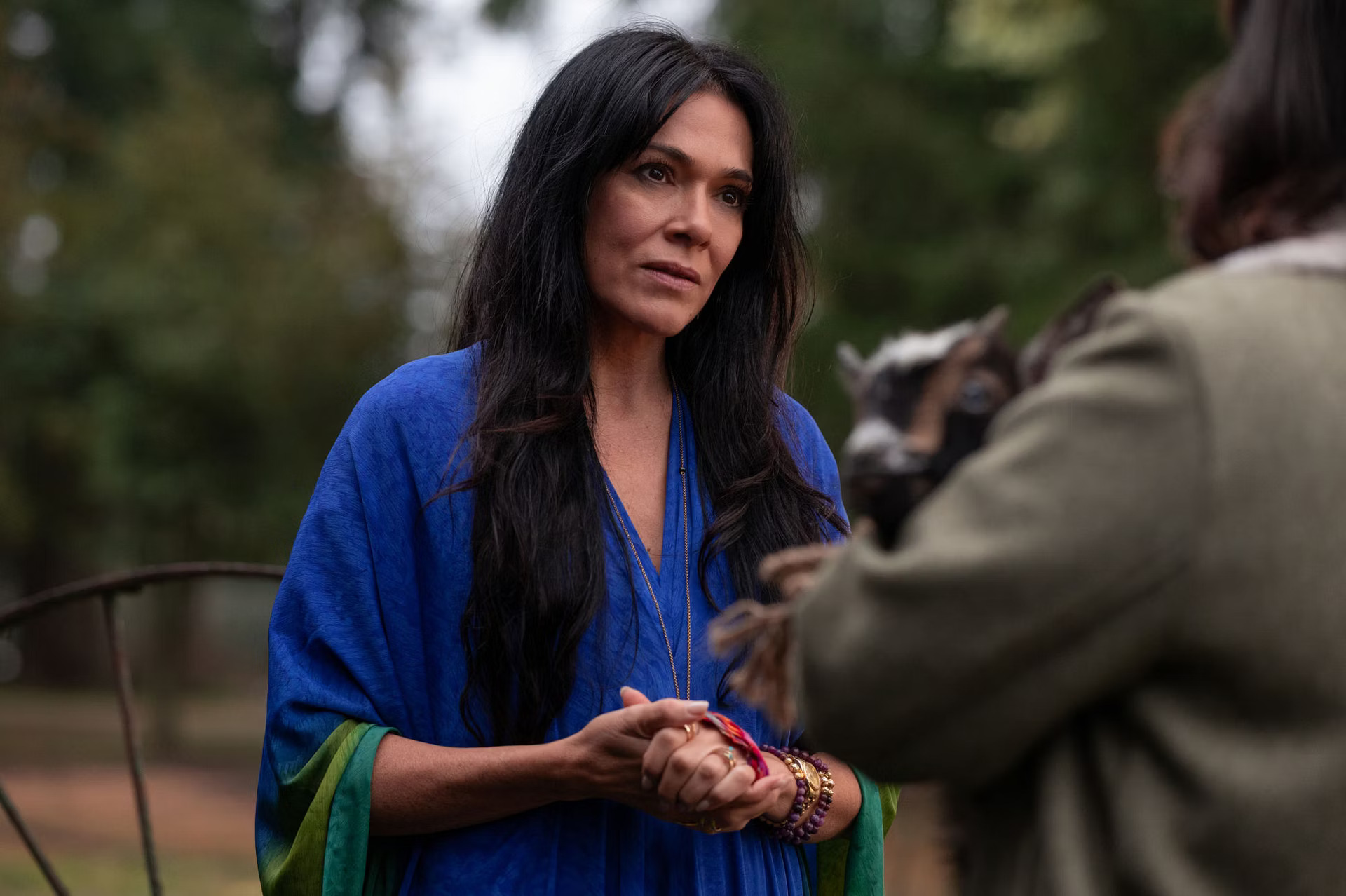 It becomes apparent in this episode that Lottie created the therapist as yet another manifestation of her schizophrenia. The therapist transforms into the Wilderness and starts speaking to Lottie in her voice. The therapist represented Lottie's skeptical views on her visions when she was away from all the other Yellowjackets except Nat. But in their company, she regains her old self, and the therapist, whom she created in her mind, reflects that.
Why Does Lottie Allow Shauna to Beat Her Up?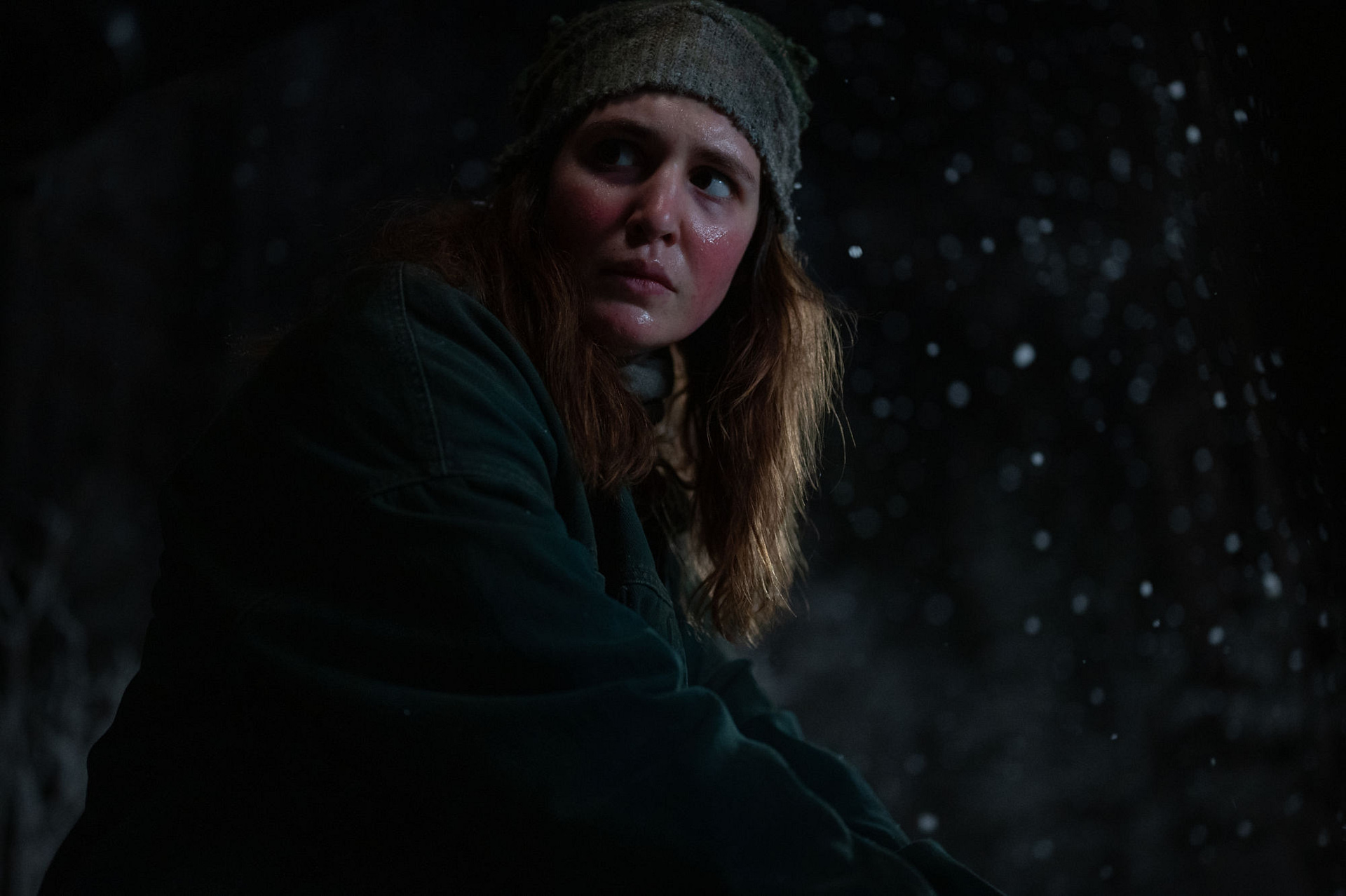 Since the crash, Shauna has lost her best friend and her son. Grief and guilt have begun to overwhelm her. Lottie recognizes this when Shauna attacks Misty. She decides to take all the pain and anger of her friend and tells her to hit her, urging others not to intervene. And Shauna beats Lottie to a pulp, releasing her grief into the world. Afterward, there is a brief moment when the survivors think that Lottie is dead. Her face has become a bloody mess, and she doesn't appear to be breathing. But Lottie eventually wakes up, much to the relief of Shauna and the others.
What Happened to Crystal's Body?
As mentioned above, when Misty goes to look for Crystal's body, she doesn't find it. It is either buried under the snow, and Misty simply didn't find it, or some animal got to it. The third and most unlikely possibility is that Crystal is still alive. We know that characters such as Van have survived even more drastic circumstances, but those narrative elements can really be used once. If it is employed more times than that, it only negatively impacts the narrative.
Read More: Who Sent the Postcards in Yellowjackets, Explained