The seventeenth chapter of Showtime's 'Your Honor' leads to some revelations and ends up with a huge shift in the dynamics of the different families involved. Michael deals with the new information about his wife's death and feels all the more hopeless about his life. Eugene hangs on to his life by a thread and finds help in the only ally he has left now. Meanwhile, the Baxter family also goes through upheavals of its own, especially when it comes to Fia and her baby. By the end of the episode, several new questions are raised about the future of all the characters. Here's what it means for them. SPOILERS AHEAD
Your Honor Season 2 Episode 7 Recap
Michael Desiato finds himself face to face with Walter Beckwith, the police officer that he discovered had killed his wife two years ago. Beckwith stops Michael's car under the pretense of speeding, but it soon becomes clear to the judge that Beckwith already knew about him and this isn't a random chance encounter. As expected, the officer already knew that Michael and Elizabeth tracked down KJ, who gave up the identity of the killer. Now, he means to kill Michael so that things don't escalate from here. But Michael's guardian angel comes to his rescue.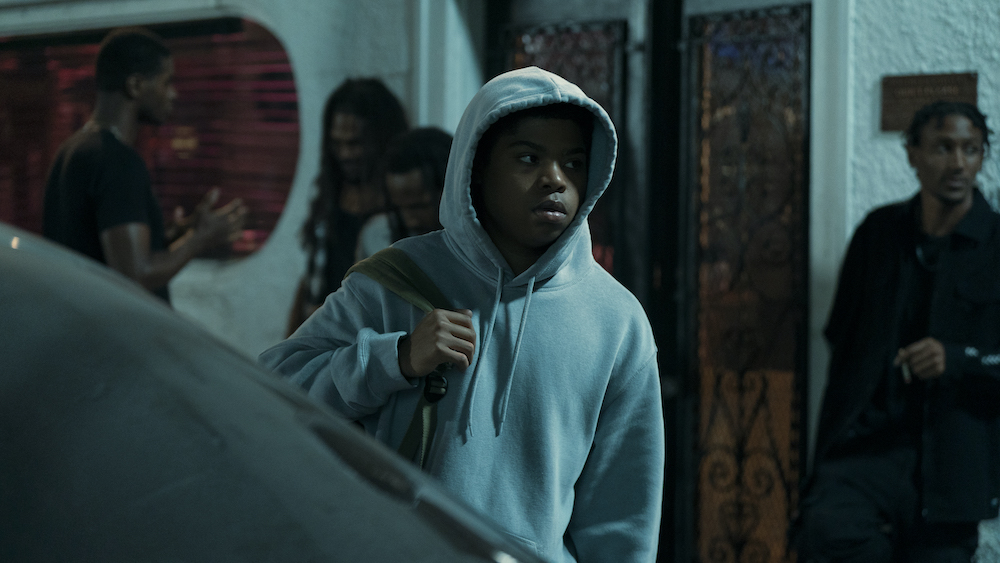 With everything that happened with Carlo and Eugene, Fia decides that she and her son will never be able to break away from the family if she doesn't do so immediately. She moves out of the hotel but doesn't know where to go just yet. She talks with the priest who was supposed to baptize her son and realizes that she isn't as alone as she imagined herself to be. Her father, on the other hand, isn't very concerned with her moving out.
After getting shot by Rudy, Eugene survives and runs away from the bus station. He arrives at Lee's doorstep and she tries to help him without taking him to a hospital. However, he has lost a lot of blood and Lee has no option but to get him help, but this also means that his case will be reported and with cops entering the scene, Rudy will come back to finish the job.
Your Honor Season 2 Episode 7 Ending: Is Charlie Figaro Responsible for Robin Desiato's Murder?
Robin Desiato's murder had remained unsolved for two years until Nancy Costello found someone who poked a hole in Michael Desiato's alibi. This leads Michael and Elizabeth to the man that Robin had been having an affair with and he leads them to the killer. It turns out that Robin had been following a story of corrupt police officers who were responsible for several deaths in the city, which were made to look like a product of gang wars. She found a witness in KJ and he was ready to tell her everything she needed to know about it. But before that could happen Robin was killed.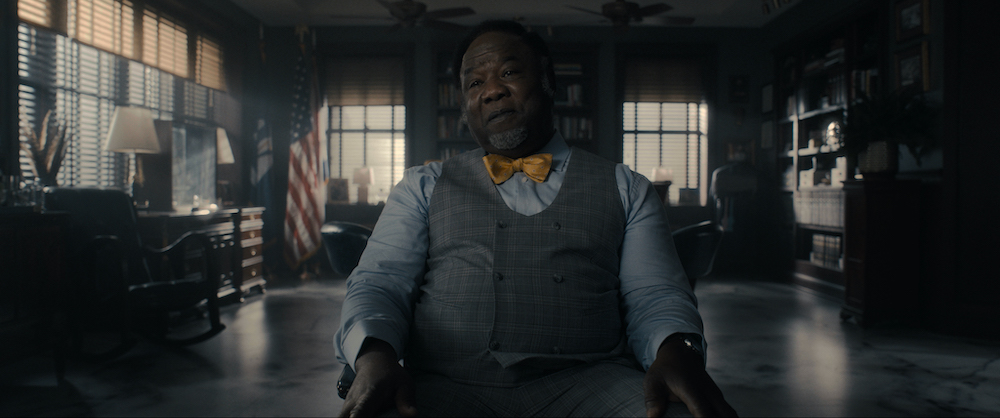 Michael connected Robin's death to the man whom she'd called that night before she left the house. He assumed it was her secret boyfriend, but then, it turned out that it was someone completely different. When Michael is held hostage and almost killed by Walter Beckwith, Nancy arrives just in time to save him. They knew that Beckwith was just another cog in the system. While he may have pulled the trigger, someone else ordered the hit. From Beckwith's phone, Nancy and Michael discover that it was Rudy who told him where Robin would be. But how did he know about her?
When Nancy confronts Rudy, he confesses to his part in the murder and doesn't seem remorseful about it all. It becomes clear that Robin had come too close to the truth, and Rudy and others like him couldn't afford to have her chase after them. So, he decided it was best to kill her. He told Beckwith to do the job. When Nancy asks how he knew where Robin would be, he reveals that he got a call, just like when he got the call to dispose of a judge's car. This is a direct reference to the thing that Michael approached Charlie for.
Michael realizes that it was Charlie whom Robin had called that night. It turns out that she'd asked him if he had any contacts in the police department. She might have hoped to get some backup just in case things got hairy. What she didn't realize was that Charlie would call the wrong guy. It wasn't that Charlie ordered the hit on Robin. He just didn't stop to make the connection that the guy he used to do his own dirty work could be the very corrupt cop that Robin was looking for. And this is what led to her death.
Is Rudy Dead?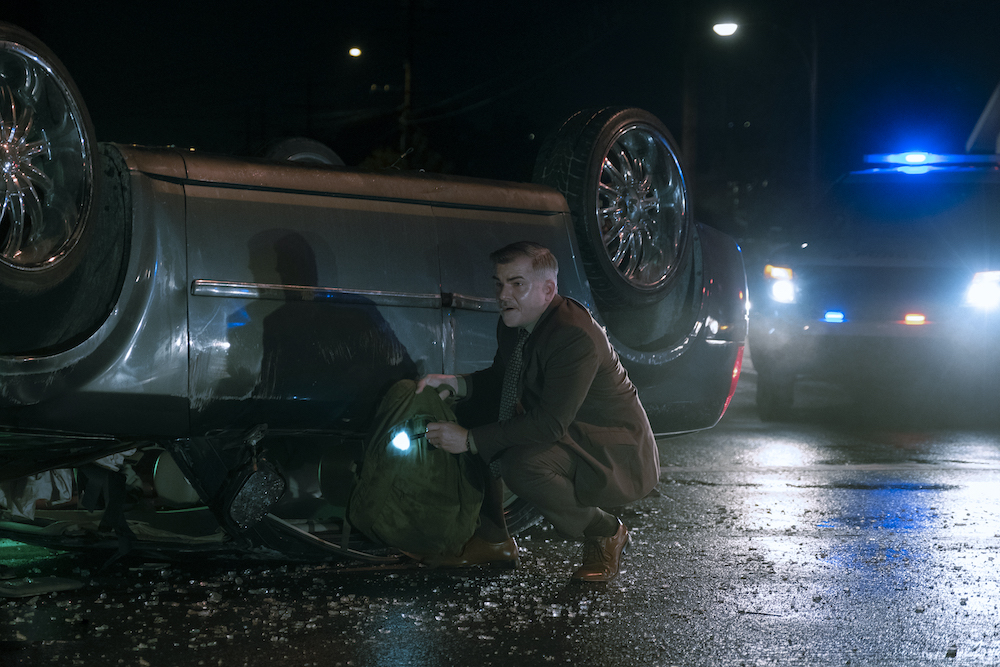 Previously, when Adam had died, the elections were close and the news of a shooter on the run wasn't good for Charlie's campaign as well as for the police department. They wanted to resolve the matter quickly. When Big Mo said that she has taken care of Eugene, it was decided that a story would be fabricated that Eugene had died in a shootout. Rudy took the credit for solving the case and this helped boost his career.
Now that Eugene is back in town Rudy fears that everyone will discover the truth about the cover which means that his entire career will blow up. He will also probably go to jail for this. When he turns to Charlie for help, he washes his hands off the whole thing and advises Rudy to skip town. This is what he had been preparing for when Nancy Costello walked into his house.
When she confronts him, Rudy initially thinks that she knows about Eugene. But then, it turns out that another of his secrets has come to light. Nancy knows about Robin's murder, and she will not let him go. Rudy knows that this will add many years to his prison sentence and that is the last place he wants to end up in. So, instead of accepting his fate and going to prison, he prefers to die. Before Nancy can anticipate his action, he shoots himself in the head and dies.