Showtime's 'Your Honor' takes a turn in its eighteenth chapter as some characters get desperate for survival, while others make some tough choices, leading them toward an uncertain fate. Michael Desiato tries to move on to the next chapter of his life, especially after he discovered the truth about his wife's death and the role that his best friend played in it, even if unintentionally. Now, he has only Fia and Little Rocco to call his family. So, when things start to get murky for them, he decides to give his all to ensure their safety and survival, even if it means that his own future will be in peril. Here's what the ending of this episode means for him and other characters in the show.
Your Honor Season 2 Episode 8 Recap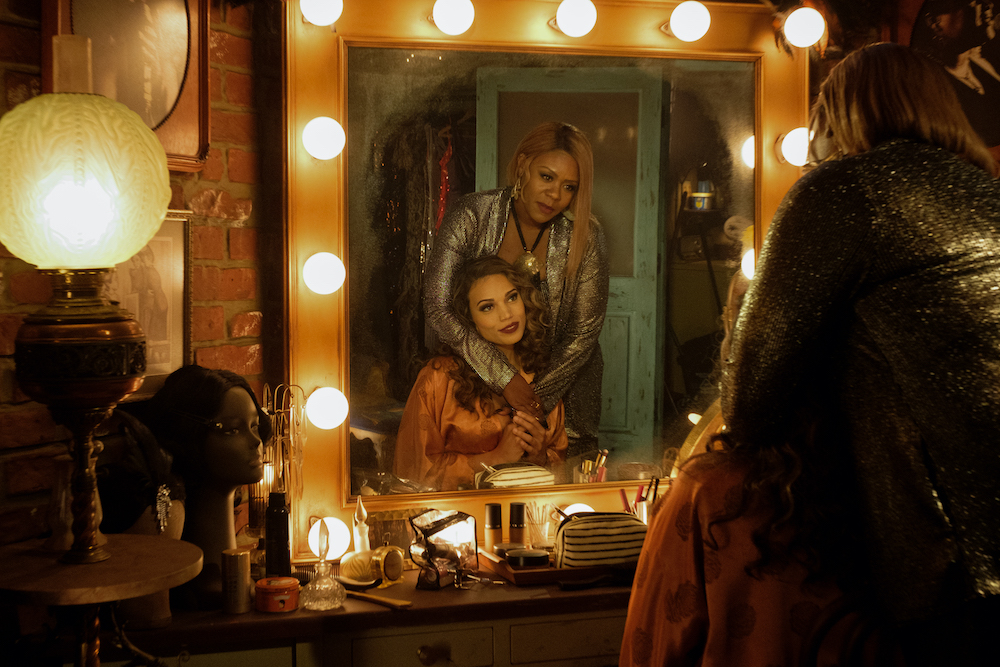 With Fia showing up at her door with Little Rocco, Michael decides to stop pushing her away anymore. He welcomes them into his home and helps Fia take care of the baby while also helping her through her high school exams. They discuss her future, and Michael decides to give her the money that he had saved up for Adam's college fund. He wants Fia and her son to leave the town and go away somewhere else and start a new life, and for good reason.
Being repeatedly rebuffed by Michael, Olivia Delmont directly approaches Fia. She tells the teenager about her family and the crimes that they have committed and appeals to Fia's good nature to help build a case against the Baxters. Fia is appalled to find out the truth about her family, but she also struggles with the fact that she will have to be the one who puts them in jail. Before Olivia can push her further, Michael shows up and cuts short their conversation.
Meanwhile, Eugene is put in prison and is set to face trial for the murder of Adam Desiato. Knowing that he will most certainly be convicted for it, Lee tries to get a good plea deal for Eugene. Big Mo prepares for the opening night of her new club but is intimidated by Gina Baxter, who has already been struggling with her daughter's absence. Gina also decides that there is no saving for her and Jimmy's marriage and makes it clear that she wants to separate.
Your Honor Season 2 Episode 8 Ending: Will Fia Betray Her Family?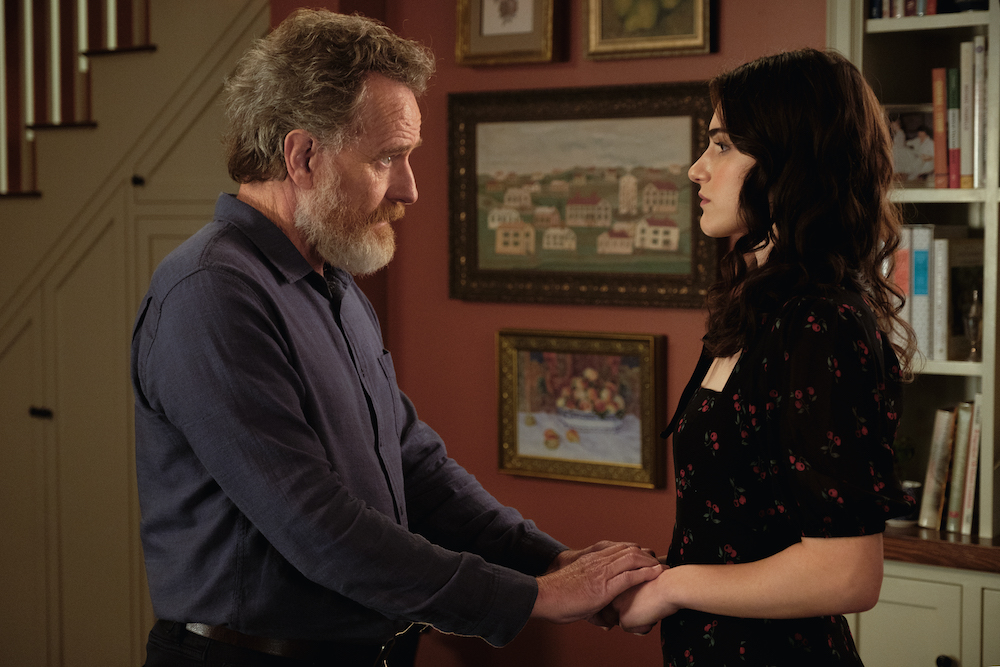 Olivia Delmont entered the second season of 'Your Honor' with only one thing on her mind. She wants to bring down the Baxter crime family, and it's clear that she will stop at nothing to achieve what she wants. She tried to make things work with Michael, but when he decided not to cooperate with her anymore, she found another way around her. Seeing that Fia Baxter has renounced her family, Olivia took it as a sign that the girl is the only one who can take down the Baxter crime family from the inside.
Olivia hoped that Michael would help her through it, but he makes it clear that he doesn't want Fia to get involved in the business that she has somehow maintained a distance from all this while. For someone as persistent as Olivia, Michael knows that she will never stop trying to turn Fia into her spy, and the teenager is also in a fragile state at the moment. She has left behind her family because she is done with her ways. Michael knows that Olivia can use this to manipulate Fia into doing her bidding.
Michael advises Fia against getting involved in all of this mess. He tells her to leave the city altogether and get a new start in her life, away from crime and death. However, it is easier said than done. Being a teenager and a mother, things are a little tougher for Fia, as she needs to figure out what she actually wants from her future. On top of that, even if she leaves, her family won't let go of her so easily, which means that one way or another, she is destined to be sucked into their mess. That is until someone else acts first and brings them down.
In exchange for Fia, Michale offers his own services to Olivia. He agrees to do whatever she wants, whatever it takes to bring down the Baxter family once and for all. Previously, he'd stopped because he didn't want to be involved in all of that drama and danger anymore. Now, however, it is about Fia and Little Rocco, so he promises Olivia to deliver Jimmy Baxter to her.
Why Does Eugene Turn Down the Plea Deal?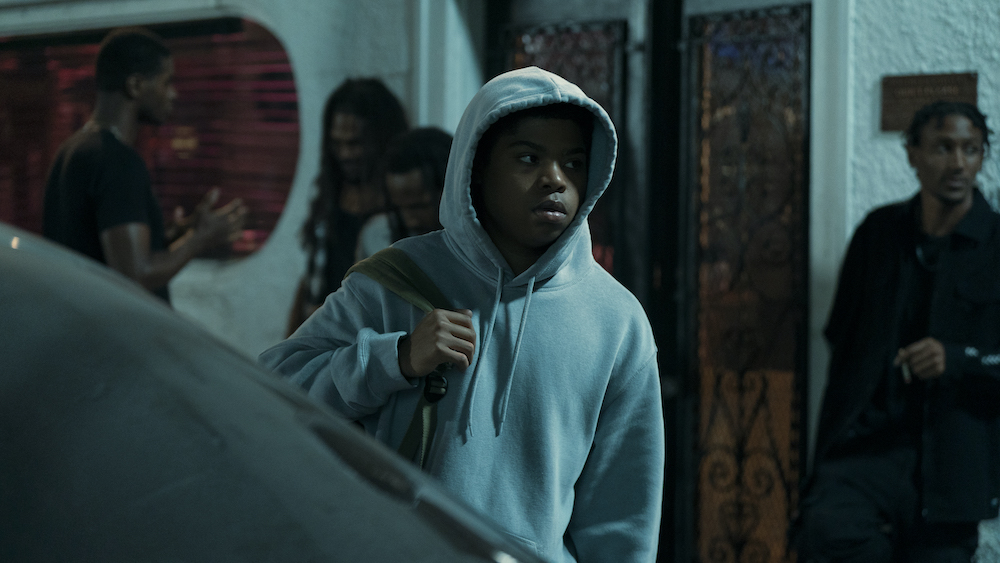 The first season of 'Your Honor' ended with Eugene shooting Adam by mistake. He had planned to kill Carlo, but missed and killed Michael Desiato's son instead. Eugene knew that he would have spent the rest of his life in prison for this and that the Baxters would kill him for trying to kill their son. So, he ran. In this episode, however, he finds himself in jail, preparing for the trial that will decide his future.
Lee serves as his attorney and she advises him to take a plea deal. She promises to get the deal as lenient as possible. At first, the idea of snitching on Desire, giving the DA something against the gang is considered. But not only does Euegene refuse to do that, he also maintains that he has nothing to do with the gang, so he has nothing to snitch on anyway. Eventually, Lee threatens to expose Michael Desiato's truth and how he rigged a trial which means that the DA's previous convictions would be upturned.
Lee's threat leads the DA to pursue a much lenient sentence which means that Eugene would be out of prison in a few years. This is a huge improvement over the DA wanting to prosecute him for a sentence that would mean he spends the rest of his life in prison. However, this also means that Euegene would have to accept that he is guilty of killing Adam, and he doesn't agree with that.
Eugene never wanted to hurt Adam. He made a mistake, but when he confesses his guilt in court, it would mean that he will be branded a killer for the rest of his life. He would always be seen as a person who walked into a room and randomly shot someone. The plea deal would keep him out of prison, but it would brand him a criminal for the rest of his life and Eugene doesn't want that. So, he decides to fight for himself and prove in court that he is innocent. This means that he will be tried for a much harsher sentence, but this would give him a chance to speak his piece in court and let people know why things happened the way they happened.
Read More: Is Your Honor's Michael Desiato Based on a Real Judge?