Unrelented by the ghosts of their pasts, four single women decide to give love another chance in 'Ready to Love: Make a Move.' The series chronicles the lives of individuals as they try to find a deep connection with a prospective partner. The Oprah Winfrey Network reality show features individuals from previous editions of 'Ready to Love.' Zadia Murphy is one of the singles who has entered the arena of matchmaking once again in the hopes of discovering true love. Fans have been curious to know more about the reality star since making note of her vibrant personality. So, if you're also wondering more about her, look no further because we've got all the answers right here!
Zadia Murphy's Family and Background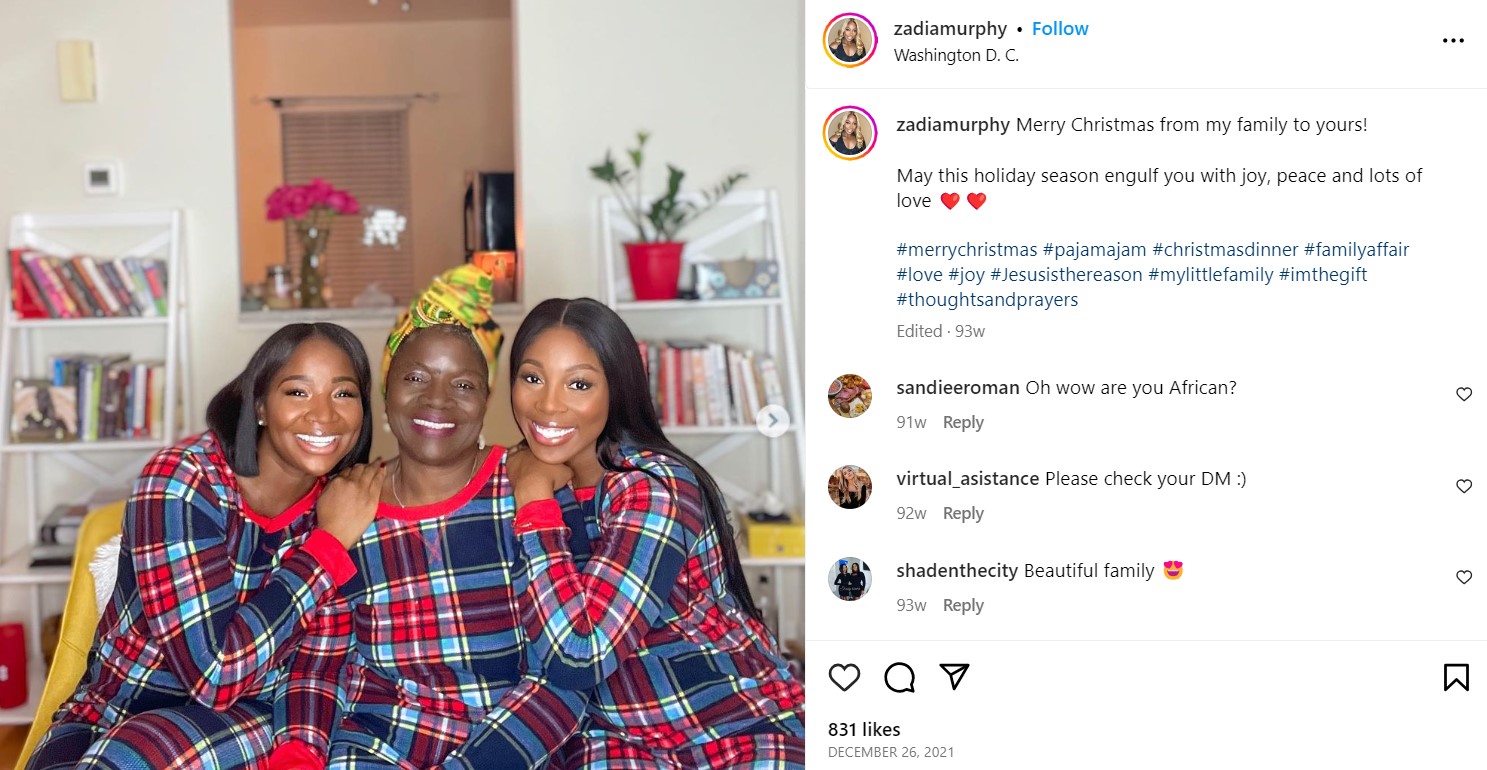 Born and brought up in Atlanta, Georgia, Zadia grew up accumulating a myriad of experiences. Besides growing up in an affectionate environment, Zadia and her siblings were taught the importance of health and body movement early on. These experiences didn't just shape her life but also planted a seed of appreciation towards health and fitness. To hone her skills and expand the horizons of her knowledge, Zadia enrolled in the North Carolina Agricultural and Technical State University. Furthermore, she earned her Bachelor's in Science, Kinesiology, and Exercise Science from the University of Houston.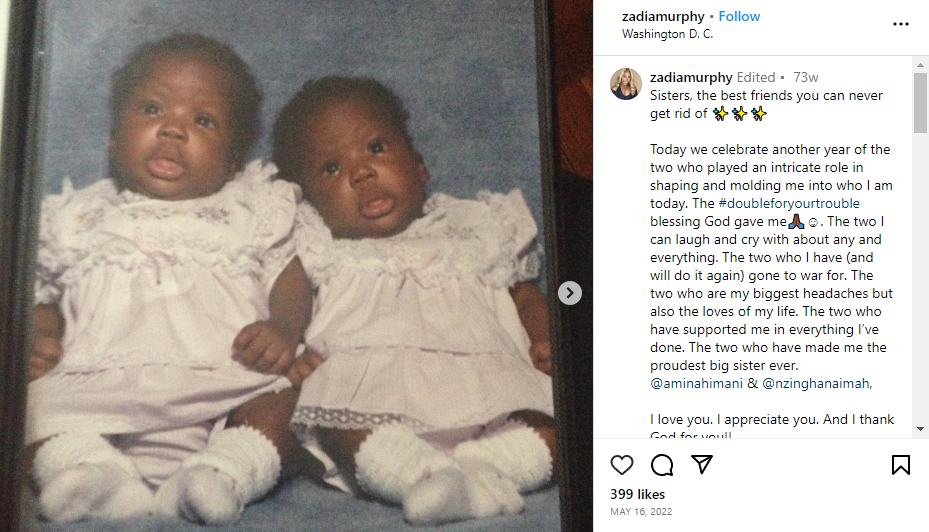 Zadia is quite close to her family, especially her sisters — Nzingha Robinson and Aminah Imani — and never misses a chance to spend quality time with them. She expressed her love for her younger siblings with a heartfelt caption on their 35th birthday. Describing her bond with them, Zadia wrote, "The two who I have (and will do it again) gone to war for. The two who are my biggest headaches but also the loves of my life. The two who have supported me in everything I've done. The two who have made me the proudest big sister ever."
Zadia Murphy's Profession
The zest for good nutrition propelled Zadia to propagate healthy living far and wide. To this end, the television personality decided to earn the right certifications and kickstart her journey in helping others achieve the same level of fitness. She earned certifications from the National Academy of Sports Medicine as a Certified Personal Trainer, Corrective Exercise Specialist, and Performance Enhancement Specialist. In 2010, she joined hands with Life Time Fitness as a Certified Personal Trainer and developed several programs to help her clients attain their personal fitness goals. After a year-long stint, she began working with Fitness Together in the same capacity.
At Fitness Together, Zadia used her knowledge to assess, monitor, and instruct clients on holistic workout programs. Not just this, she also dove into the intricacies of nutrition and fat percentage screenings, ensuring a complete analysis of weight loss and fitness. Besides working with eminent fitness centers, Zadia kickstarted her own business and has been sharing the techniques and variations as a personal trainer. She later established her own firm and has since been providing her intersectional services to a wide range of clientele. The television personality has also displayed her knowledge of the subject matter through Instagram.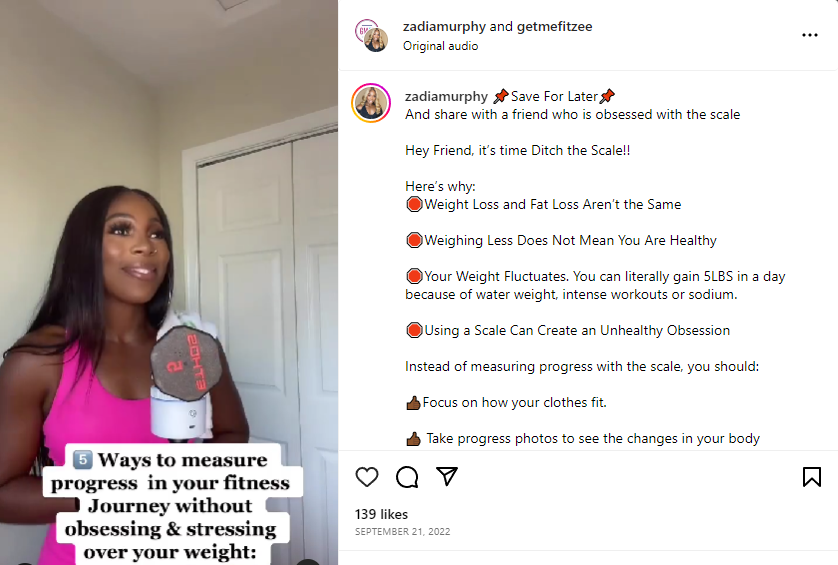 With a significant following on social media, Zadia has used her platform to break myths commonly associated with weight loss and healthy living. Using unique tactics that don't let individuals plunge themselves into a self-destructive weight loss cycle, Zadia instills a different perspective and aids her clients and followers in kickstarting their fitness journey. Fans can find her meal planner template online and even book a fitness consultation with the reality star. Not just this, her website also offers a streak of unique active and fitness wear.
Besides having a page dedicated to her work as a personal trainer, she also has an account solely dedicated to healthy recipes. With a passion for highlighting the importance of nutrition, Zadia uses her platform to display that health and taste aren't mutually exclusive. In addition to this, she even has a page dedicated to beauty and skincare.
Is Zadia Murphy Dating Anyone?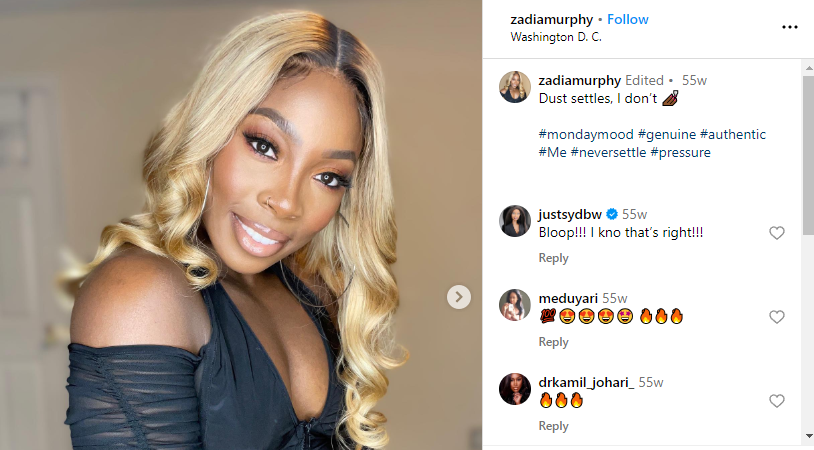 In the hopes of discovering the throes of love, Zadia entered the arena of matchmaking in season 4 of 'Ready to Love.' For a while, it had seemed that the television personality had finally found the one when she met Nai'im. Not only did the two gravitate towards one another, but they also connected over instant chemistry. Alas, their attraction didn't produce the results the duo had initially anticipated. So, as far as we can tell, Zadia is currently single. Moreover, the absence of a partner on social media also leads us to believe that she is still the person of her dreams. Nevertheless, we continue to look forward to all the milestones that Zadia Murphy will conquer in the near future!
Read More: Shereese Logan From Ready to Love: Everything We Know